Love Island Stars' Secret Saturday Activities Finally Revealed
18 June 2018, 11:54 | Updated: 18 June 2018, 12:21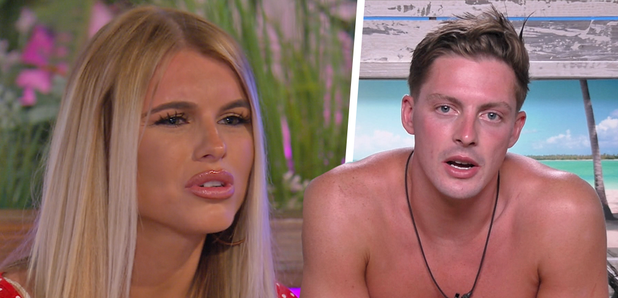 We see what the Love Island contestants get up to during each episode, but now we finally know what they do on a Saturday too!
Whether we're sitting there beaming at out screens because Jack and Danni are so cute or screaming because we just found out why Niall actually left the villa, we just can't get enough Love Island.
But whilst we get to see plenty of what the Love Island stars get up to in the villa during each episode, one thing has always remained a bit of a secret from series one right up until now - what do the Love Island stars get up to on a Saturday?
> All The Love Island 2018 Contestant's Social Media Accounts: Instagram, Twitter And Snapchat
Well now a former Love Island contestant has opened up about exactly what happens on Saturdays in the villa and our minds have been officially blown!
Long-time Love Island fans will remember Chris Williamson from series one and he's revealed just what happens when the cameras aren't rolling on a Saturday on the island.
In an interview on the Modern Wisdom podcast, Chris explained, "Once a week we were allowed to leave the villa and weren't filmed so none of the viewers would ever know. There was a day every week when footage wasn't needed, which was liberating as you could talk about anything."
So that would kinda explain how the relationships can seem to move on and escalate so quickly, but it's also given us so many questions about where they actually go outside the villa!
With the Love Island 2018 series already shaping up as one of the best yet, we can't wait to see what other dramas await us on the way!
> Download Our Free App For All The Latest Love Island 2018 News!