Love Island 2018 Star Alex George's Ex Reveals Truth About His Dark Dating Past
15 June 2018, 11:00 | Updated: 18 June 2018, 09:14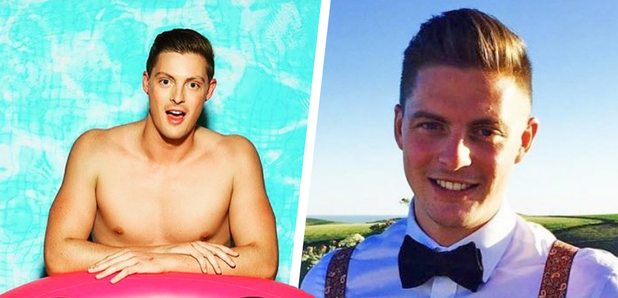 Since entering the Love Island villa, Alex George has had everyone's sympathy after being pied numerous times, but his ex is now claiming he's got a bit of a shady past!
When we sit down to watch Love Island each night, there are a few things we wonder every single time; when will Rosie wake up and smell the coffee? When will Eyal admit he actually is an angry person? When will someone finally give Alex a chance?
The Alex situation plays on our minds way more than it should and it seems as though the whole nation is getting behind the Love Island doctor in hoping that one of the ladies sees what a nice guy he is ASAP.
> Love Island 2018 Star Niall Aslam's Reason For Leaving The Villa Finally Revealed
However, seeing all the love for Alex, one of his exes has now spoken out and revealed a very different side to him than that which we see every night in the villa.
Speaking to the Daily Star, an ex who Alex met on dating app Bumble back in 2017 revealed, "When we first started talking, I thought he was really sweet. Obviously I was impressed that he was a doctor and I was really into it.
"He seemed super sweet because he was really into his job and he was working at Lewisham hospital in A+E, he was the person that was looking after pregnant women if they came into A+E, so I was really into that. But then he got a little bit cocky, he knew he had money, even though he wasn't quite high up or anything."
"When you graduate with a medical degree, you have to do a year in A+E and he was doing that. He would've only become an actual doctor this past year."
Alex 23 year old unamed ex went on to add, "He was always really showing off about money, he would always send me pictures of his nice car because it was so nice. He was always sending me pictures of things that he thought would impress me, like his car and nights out with his friends."
"I would say that the way he came across to me was that he was a bit of a player, I just wasn't into it. When I stopped talking to him he didn't try again, he was a typical player, I imagine he was talking to other girls at the time. I just didn't like his vibe."
The whole thing maps out a very different Alex to the one we've come to know and love on the show and has got us asking some serious questions about the whole thing.
Former Love Island finalist Olivia Attwod joined us recently and helped us create a campaign to try and get Alex a date - wonder if she'll change her mind after hearing what Alex's ex had to say about him?
Love Island is on every night at 9pm on ITV2. Catch up on all the action from the villa on the ITV hub.
> Download Our Free App For All The Latest Love Island News!