All Of Roman Kemp's Hilarious Impressions On I'm A Celeb Including Paddy McGuinness And Ant And Dec
4 December 2019, 12:34 | Updated: 4 December 2019, 12:36
Roman Kemp's impression of I'm A Celeb hosts Ant & Dec had viewers in hysterics, but he may have topped it with his David Attenborough and Paddy McGuinness impersonations.
Capital Breakfast host Roman Kemp had the I'm A Celebrity... Get Me Out of Here! jungle in hysterics as he showed off his impression of Ant McPartlin and Declan Donnelly during his first week in the jungle.
And Roman hasn't stopped flaunting his acting abilities throughout his time on the reality show, with his recent scene channeling Paddy McGuinness leaving viewers open-mouthed.
I'm A Celeb Star Roman Kemp's Girlfriend Texts Him Every Day To Help Her From Missing Him In The Jungle
As the campmates put on a pantomime for Tuesday night's I'm A Celeb (3 December), Roman showed off his acting skills once again, doing a perfect impression of Take Me Out host Paddy.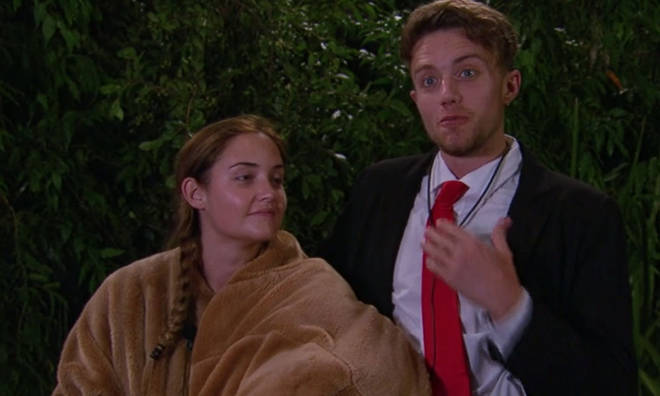 After leaving viewers in stitches at mini pinto, Roman had fans genuinely convinced the ITV presenter had walked into the jungle.
One person even tweeted: "Roman sounds so much like Paddy McGuinness I actually whipped my head up from my phone to the tv so quick I thought Paddy had made a visit to the jungle LOOOOL."
Many fans are now calling for Roman to get his own impressions show.
Roman displayed his impression abilities again in week two, pretending to be nature historian and national treasure David Attenborough, 93, as he narrated over campmate Cliff Parisi having a nap.
"The native Cliff finds his resting place," Roman began his impression, "After a full stomach of fish and strange peppers, he lay waiting for his next feed. He is happy."
Roman's impression had his campmates and I'm A Celeb fans in stitches, with his mum Shirlie Kemp revealing it's a skill he often whips out, as she said on Twitter: "He could do that all day."

Earlier on in the series he also gave his best Caitlyn Jenner impression, recalling her wake up announcement for the camp while in the Bushtucker Telegraph.
"It's not just another day, it's another day to excel!" Roman said, stretching his hands out above him.
On his second day in the jungle, the radio host entertained his co-stars with his Ant and Dec skit.
The campmates were discussing each other's incredible, hidden party tricks, with Myles Stephenson beatboxing, Andrew Maxwell doing a didgeridoo sound and Jacqueline Jossa imitating a baby crying.
But it was Roman's talent in particular which had the camp cracking up... and might have wound up Ant & Dec in the process!
Taking on Declan Donnelly first, Roman put on his best Geordie accent and pretended he was doing a live link from Down Under: "OK Ant don't forget to dial, 09020 and for Ian add 04."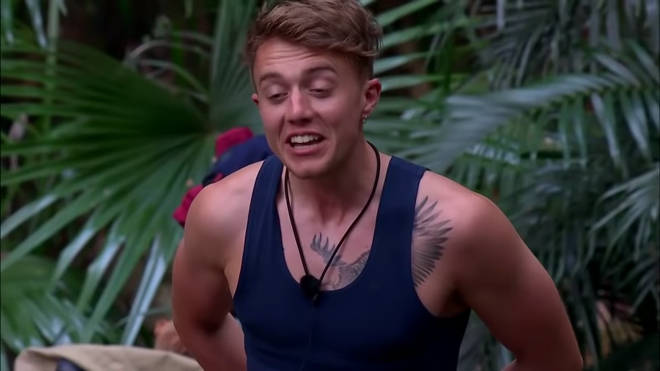 With the camp still laughing, the 26 year old then did an impression of Ant McPartlin by mimicking how Ant reassures the campers while they're doing a Bushtucker Trial.
"The best bit with Ant is while you're doing those trials, bless him, he says, 'You're doing great, you're doing great'," Roman joked with his arms folded and his head nodding back and forth.
After the VT, Ant and Dec looked mildly stunned by Roman's impression: "Absolutely nothing like us," declared Ant.
Dec shook his head then announced the night's vote was closed in the same, soft voice Roman did for his impression.
"You're doing great," Ant joked as Dec continued to deliver his lines.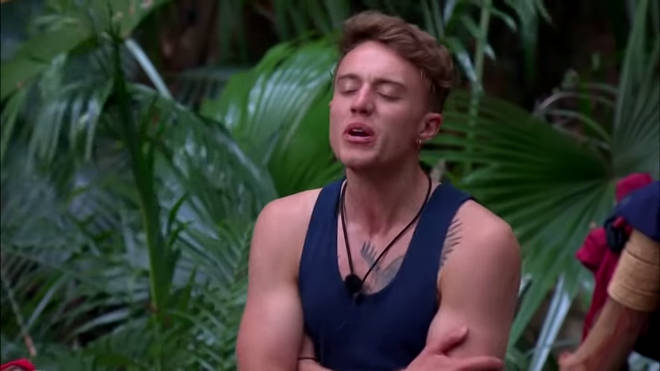 I'm A Celeb viewers on Twitter appeared to be loving Roman's impression of Ant & Dec and then Ant & Dec's impression of Roman doing an impression of them... (it's all very confusing!)
"Ant & Dec doing an impression of Roman Kemp doing an impression of Ant & Dec is one of the funniest things I've ever seen," commented one fan online.
Roman has impressed people with his unique skill in the past – Liam Payne was left stunned on Capital Breakfast by Roman's near-perfect impersonation of the star's One Direction bandmate Harry Styles.
I'm A Celebrity continues every night at 9pm on ITV.
Listen to Capital Breakfast with Roman Kemp - weekday mornings from 6am on Capital
> Download the Capital app to keep up to date with Roman in the I'm A Celeb jungle