Kiosk Keith's Wife Denies He's A "Sexual Predator" After He Got Sacked From I'm A Celeb
10 January 2018, 11:24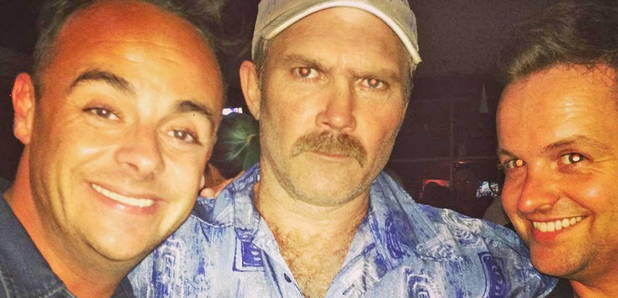 It was "just a pat on the a**e" according to his ex wife…
After the news broke that Kiosk Keith had been sacked from I'm A Celebrity… Get Me Out Of Here for turning up to work drunk and behaving inappropriately to another member of staff, his ex-wife has spoken out to defend him.
Donna, who was married to Keith (real name Raymond Grant) until 2003 revealed, "It was just a pat on the a**e. It's been made out to be he's some kind of sexual predator. He's not at all.
"A young girl walked past and he slapped her on the a**e. Everyone laughed. She went to the bosses and said it was sexual harassment.
"I'm not condoning that he slapped her on the bottom. No one wants that. But he's being made out to be this horrible man when he really isn't. We've had a lot of differences over the years but he's not a sexual predator.
"He has a 24-year-old son. He has an 18-year-old daughter. He is not like that and never has been."
While she admitted that his newfound fame has gone to Keith's head a little, Donna also explained that the resulting backlash has really affected him.
She revealed, "One of the tasks was 50 shades of Kiosk Keith. It became sexualised. I have no doubt in my mind that it has gone to his head. A younger girl walks past and he gives her a friendly pat on the a**e.
"He never thought he would be dismissed because of this. They said he was drunk but as far as I'm concerned he's never been drunk at work. He had a few drinks the night it happened. That was it.
"He's trying to stay positive but it's not been great. I just wanted to get the truth out there so people know that he isn't some kind of horrible predator."