Does Bre Tiesi Leave Selling Sunset After Series 7?
10 November 2023, 12:20 | Updated: 16 November 2023, 12:05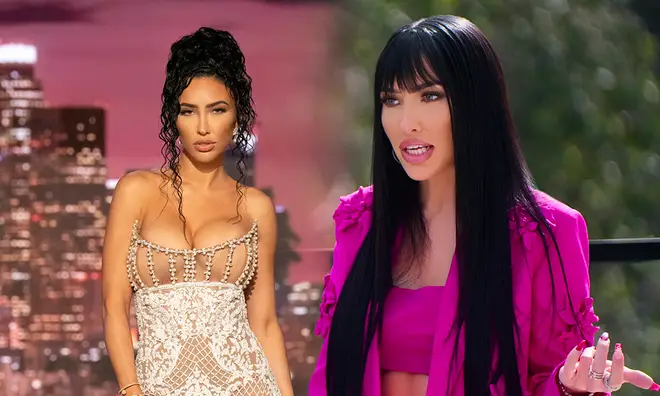 Selling Sunset season 7 ends in Bre Tiesi storming out of an open house and removing her mic but has she quit for good?
Bre Tiesi first joined Netflix's Selling Sunset earlier in 2023 and while she got on well with Amanza Smith, Mary Fitzgerald, Emma Hernan and Chrishell Stause, things did not get off to a good start between her and co-star Chelsea Lazkani.
And unfortunately, they don't seem to be able to patch up their relationship in season 7 as conversations remain extremely heated between them. That's not to mention she also fails to get on with new cast member Cassandra Dawn.
The situation becomes so difficult for the mum of one, it looks like Bre may have even quit Selling Sunset, possibly missing out on another season, series eight, altogether.
So has Bre Tiesi left Selling Sunset? Did she really leave series seven? Here's what we know and be warned, there are spoilers ahead.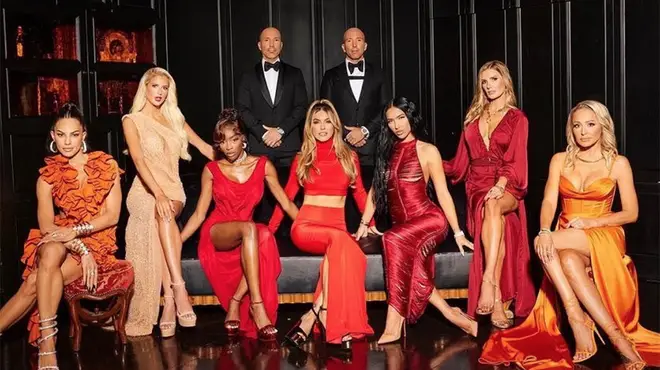 Does Bre Tiesi leave Selling Sunset?
It looks like Bre has left Selling Sunset after a fiery final episode. She confirmed she's taken a step back from the show after an explosive clash with co-star Chelsea, confirming to MailOnline she is 'undecided' over whether to quit for good and wants to prioritise her one-year-old son in the meantime.
She said: "I'm definitely taking a break from the O group. I think that I bring a lot of value, and I just had a baby, and there's a lot of things happening there that I don't really care to deal with, nor should I need to deal with."
Netflix dropped 11 new episodes in season 7 of the glamorous real estate show and the finale certainly delivered.
Tensions first began to rise when Bre confronted boss Jason Oppenheim about getting higher commission from sales at the brokerage, the way she did at her old place of work. However, Jason wasn't keen on the idea, insisting that all agents have the same split.
In their conversation, Bre asked for a 90/10 split as opposed to her current 80/20 with Jason insisting that in the long run, she would make more money.
Talking about her personal office dramas, she insisted she was putting up with way too much and not earning enough to justify it.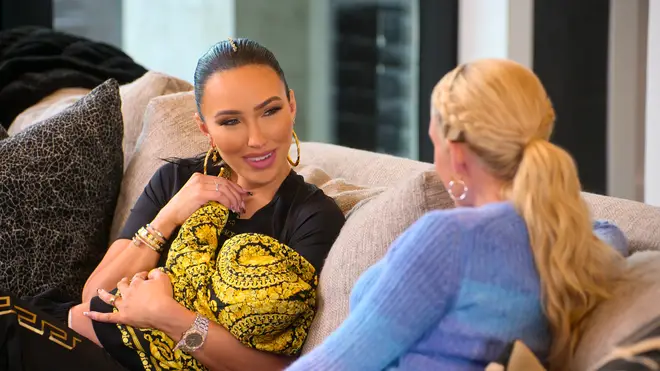 Speaking to the cameras, Bre said: "I've had enough, I'm a one woman show, these are my clients, my people, I did all of this on my own.
"I deserve way more than I'm making to put up with that s***."
She ended the conversation with: "I don't know if I'm going to come to grips with that, so I think, on that note, I'm going to head home. I'm not sure this is for me!"
Tensions with Chelsea continue throughout the series and then, attending the new office party, things kick off again with Cassandra, causing Bre to storm out.
She declared: "I'm done with this whole f***ing s*** I'm sick of this s***! F*** the show. F*** this f***ing office!"
As season 8 has yet to be confirmed, no one has commented on whether Bre returns or quits the show for good but it's not looking good.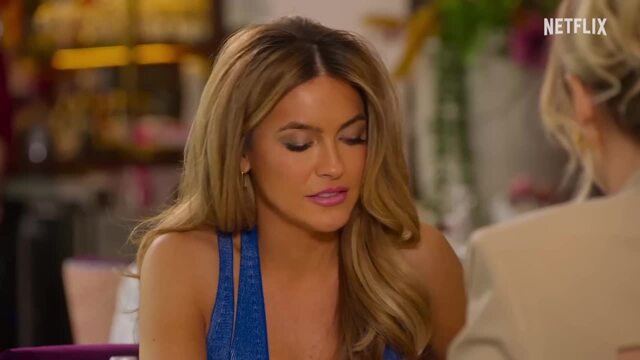 Watch the trailer for Selling Sunset Season 7
What has the cast said about Bre Tiesi leaving Selling Sunset?
Since the show was filmed, only boss Jason has commented on Bre's harsh exit from season 7.
Speaking to the Daily Mail, he was asked whether Bre was coming back and he said: "You'd have to ask her. I am [on good terms with Bre].
"I was at the party, and I experienced it as it was unfolding. I get that we're filming a show and those things happen, and I'm assuming that stuff probably drives the audience, but obviously I don't want those things occurring during my opening."
Listen live to Capital, and catch up on any shows you missed, on Global Player.