Every Time Taylor Swift Dedicated Lyrics To Travis Kelce From 'Karma' To 'Blank Space'
13 November 2023, 14:48 | Updated: 14 November 2023, 12:38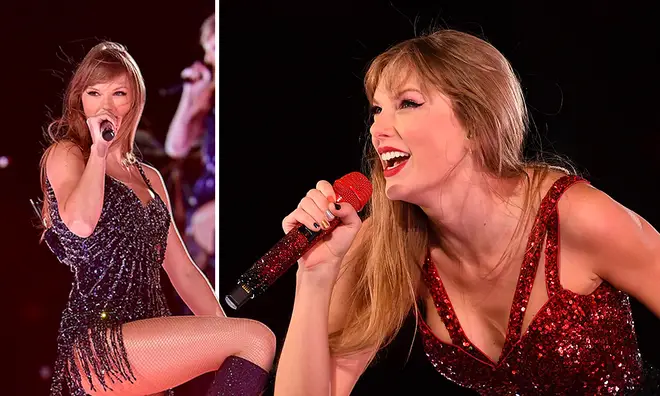 'Karma is the guy on the Chiefs' is only one of the times Taylor Swift changed her lyrics for boyfriend Travis Kelce at her Argentina Eras Tour show. Here are all of the moments you might have missed.
The world is very quickly falling in love with Taylor Swift's new relationship with NFL player Travis Kelce, and they make it pretty easy. The 33-year-old singer had her new beau in the crowd of her Argentina Eras Tour show, and even with a stadium of fans between them, you could not deny the connection between Taylor and Travis.
Swifties lost their minds when, during the show, Taylor changed the lyrics to her song 'Karma' and dedicated them to Travis. The original lyrics are 'Karma is the guy on the screen coming straight home to me', a nod to her ex-boyfriend, actor Joe Alwyn. But as she beamed out to the crowd Taylor sang, 'Karma is the guy on the Chiefs coming straight home to me'.
Stood in a private box with guests at her concert, Travis was seen giving the most wholesome reaction to the lyric change up, as he smiled and held his face in disbelief before singing along and dancing to his girl's song.
Throughout the night Taylor kept looking in Travis' direction as she performed, and eagle-eyed fans would have noticed that 'Karma' isn't the only song she dedicated to their budding romance. Here are all the other lyrics Taylor used to point to her man.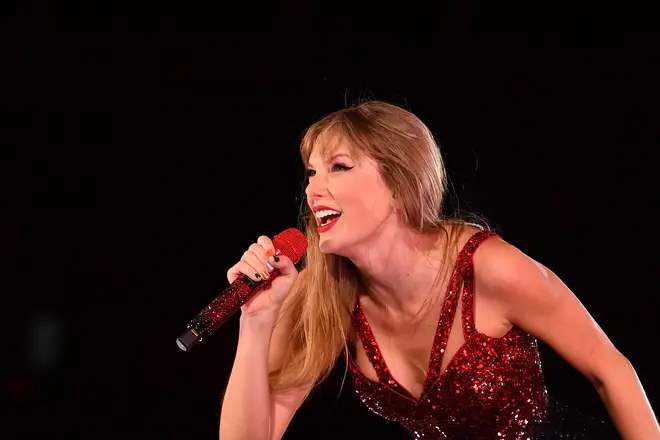 Willow
While performing the song 'Willow', from her 2020 album 'evermore', in Argentina Taylor pointed over to her boyfriend Travis as she sang the lyrics 'that's my man'.
Previously Taylor had said that the song "sounds like casting a spell to make someone fall in love with you", and with the way Travis beamed back at her with puppy dog eyes, I think the spell is working.
Blank Space
Taylor pointed over to NFL player Travis as she sang the lyrics 'cos' I love the players' from her '1989' song 'Blank Space'.
The song's lyrics were originally intended to portray a terrible boyfriend, a man who is a 'player' but Taylor switched it up to relate to her athletic boyf and we're living for the double entendre.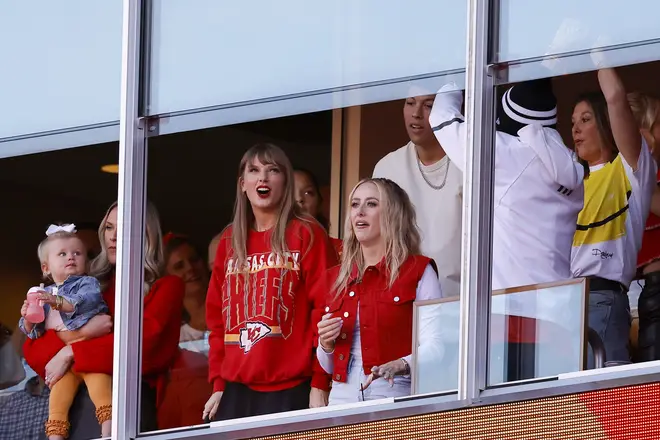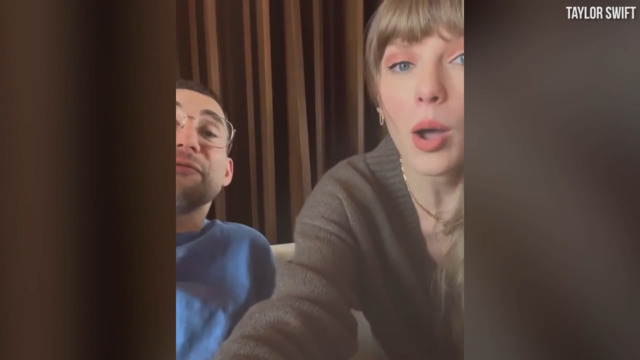 Taylor Swift reacts to Cruel Summer going Number 1
You Belong With Me
A cult classic, Taylor sang her 2008 song 'You Belong With Me' at her Argentina show and dedicated the line 'I'm in the bleachers' to her boyfriend Travis, who plays for the Kansas City Chiefs.
Since making their relationship public, Taylor has been spotted sat in the VIP box at Travis' games with NFL players' wives, like her new bestie Brittany Mahomes.
Karma
And of course, we all can't get over the lyric change in her 'Midnights' song 'Karma' where Taylor sang, 'Karma is the guy on the Chiefs coming straight home to me'.
The line, which was once thought to have been penned about her ex Joe Alwyn, Taylor changed to honour Travis - we wonder if she'll consider re-recording it!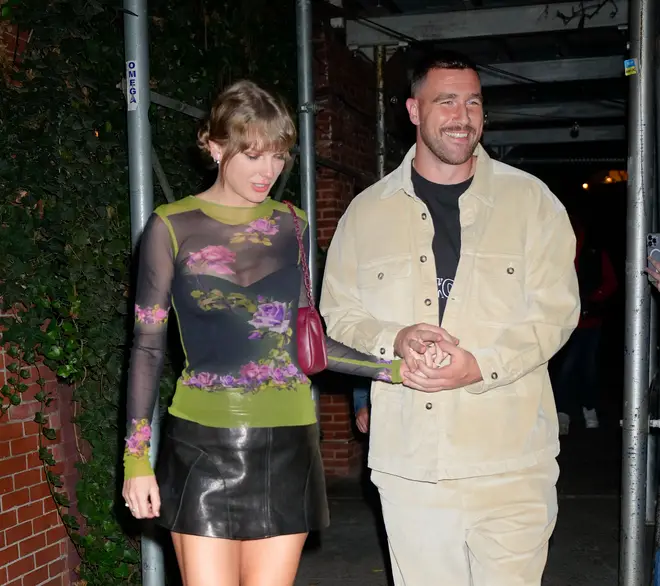 At the end of her Eras Tour show in Argentina, Taylor ran into the arms of her 6ft 5" boyfriend Travis where they shared their second public kiss. They seem absolutely smitten with one another!
Listen live to Capital, and catch up on any shows you missed, on Global Player.