All The Easter Eggs In Taylor Swift's 'Karma' Music Video & What They Mean
31 May 2023, 14:27 | Updated: 31 May 2023, 16:52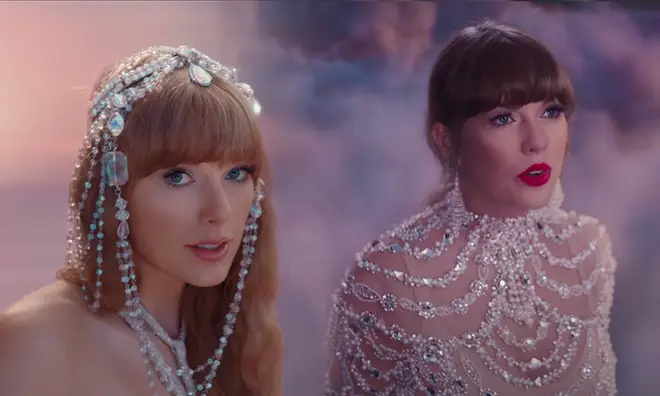 Here are all the Easter eggs in Taylor Swift's 'Karma' music video, what is she trying to tell us?
Taylor Swift has released her fourth music video from 'Midnights', and we all know that our favourite mastermind laces all of her projects with clues for fans to find – the devil's in the details after all.
The internet was sent into a frenzy when the songstress announced a new version of 'Karma' featuring none other than Ice Spice, Taylor has enlisted the rapper's help with the video and has brought her onstage during The Eras Tour!
The 'Karma' music video is a work of art, Taylor cycles through Greek mythology, Roman numerals, astrology and even gives one of her cats a cameo – who knew you could pack so much into three and a half minutes!
Here Is Every Song On Taylor Swift's Eras Tour Setlist
Which Albums Is Taylor Swift Re-Recording? A Guide To Her First Six Albums
But what does it all mean? Here are all the Easter eggs in Taylor's latest drop, is she telling us something about the '1989' re-recording?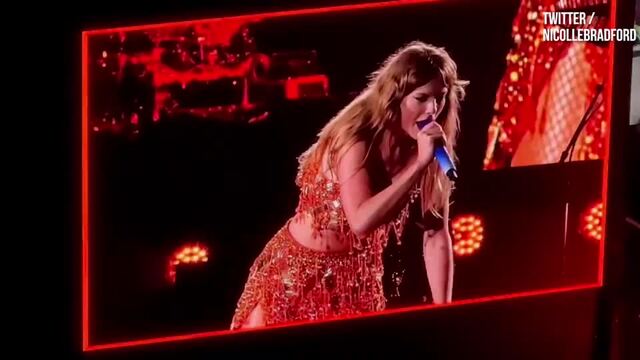 Taylor Swift calls off security mid-concert after they deal with a fan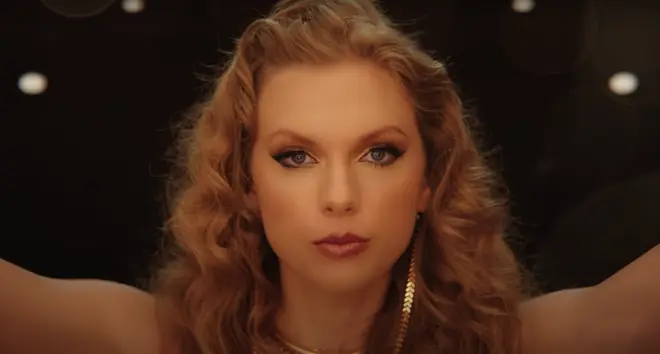 Taylor poses as a goddess on a '1989' pedestal
The 'Karma' music video opens with the singer-songwriter looking equal parts regal and ethereal as she stands tall as a statue on a pedestal – oh, and she's dropping in gold from head to toe!
The podium that Taylor stands on has the following Roman numerals carved into the stone, "MCMLXXXIX," and you guessed it, it means '1989'!
Now all eyes are on the star's fifth studio album, it could very well be the next record to get the 'Taylor's Version' treatment (after 'Speak Now', of course).
It didn't take long for fans to deduce that Golden Taylor was referencing Nemesis, the Greek goddess of divine retribution and revenge, which just oozes karma.
Our first symbol is Nemesis, which couldn't be a more accurate representation of Karma. Nemesis is the Greek goddess of retribution or revenge. She is the symbol of divine justice and an avenger of crime. She is often depicted holding scales. pic.twitter.com/4EEutPXQNk

— chido⚡ (@chidoswift) May 27, 2023
Taylor marks the end of the 'Midnights' era
The 'Midnights' album cycle has broken records, it's given us a callback to all the records that came before it and it birthed The Eras Tour!
But fans seem pretty convinced that Taylor might be telling us that she's closing this chapter, at the end of the music video the camera pans to a cappuccino and the coffee art shows a clock face; a recurring symbol of the album.
The coffee clock's arrows tick and it finally strikes midnight, leading many to believe that this drew a close to TS10. As she carries the cup and saucer, Taylor's nails are shown the be light blue and black, the colours that represent '1989' and 'Reputation'.
Or could this be Taylor making way for 'Speak Now (Taylor's Version)'? It is coming out on July 7 after all...
🚨| Taylor Swift seemingly hints the end of the 'Midnights' era with the "Karma (feat. Ice Spice)" music video as the clock strikes midnight! pic.twitter.com/1TmpKgFgNM

— The Eras Tour (@tswifterastour) May 27, 2023
'1989' and 'Reputation' get a shoutout
Speaking of '1989' and 'Reputation'...
We're not sure about this one but we'll let you be the judge! A still from the storybook section of the video shows Taylor skipping down a yellow brick road in an Oz-esque dreamscape, whilst the other page shows a dark forest filled with Grim Reapers.
Fans think these two pages could symbolise Swift's fifth and sixth records, with '1989' being a bright synth-pop project and 'Reputation' being the darker more rock-infused release.
Of course, both of these albums are yet to get their 'Taylor's Version' renaissance, she loves to tease us!
To give further weight to this theory, it's worth mentioning that one of '1989's tracks is all about The Wizard of Oz, 'Wonderland' is riddled with references to the iconic movie – the more you know!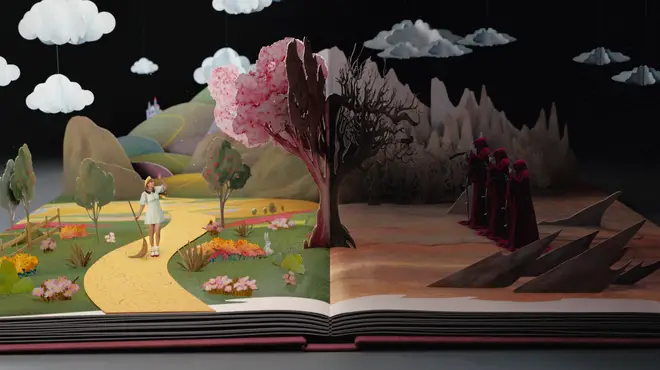 Taylor channels her 'Blank Space'-self in 'Karma'
Another shot from 'Karma' that's got everyone talking is one of Tay looking like she jumped straight out of 2014.
Fans instantly took to Twitter to share how 'Blank Space' coded the scene of Taylor with her cat, Olivia Benson. Not only did the cross-dissolve make it look like she was wearing a pair of her iconic '1989' sunglasses, but she was sporting a short do – sound familiar?
And Taylor channels her 'Reputation'-self too
One of Taylor's looks was definitely familiar, she was giving 'Look What You Made Me Do' in the second scene in the 'Karma' video and we're living for it.
Side-by-side comparisons on Twitter make it look like no time has passed since 2017!
> Here Are All The Ways You Can Listen To Capital