Miley Cyrus' Emotional 'Jaded' Lyrics & What They Mean
16 May 2023, 11:21 | Updated: 17 May 2023, 12:41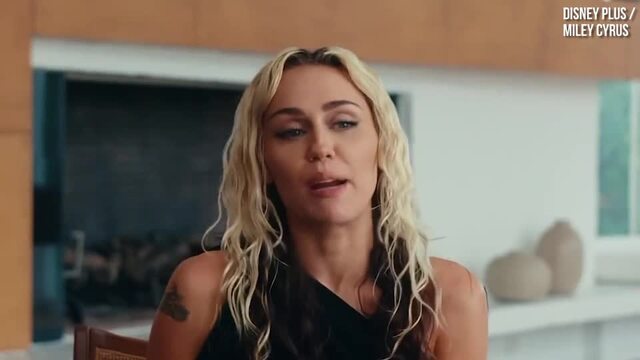 Miley Cyrus reveals the theme of her new album
Miley Cyrus' album 'Endless Summer Vacation' is here and one of the songs fans are already obsessed with is 'Jaded'.
Miley Cyrus' song 'Jaded' is the second track on her new album, following on from the chart-smash 'Flowers' and the vibe is a real gear change but fans are loving it.
The catchy pop ballad recalls regret and missed opportunities in a relationship that didn't work out, with much of her 'Endless Summer Vacation' album thought to be about the breakdown of her relationship with ex-husband Liam Hemsworth.
Fans Think Miley Cyrus' 'Jaded' Video Hints At Old Songs About Liam Hemsworth
Every Song Miley Cyrus Has Written About Ex-Husband Liam Hemsworth
'Flowers' is believed to be about their split in 2019 while 'Jaded' seems to be about all the times Miley didn't speak up about what was wrong in their relationship.
Here's a breakdown of 'Jaded' and its meaning and the lyrics we've already got on a loop in our heads.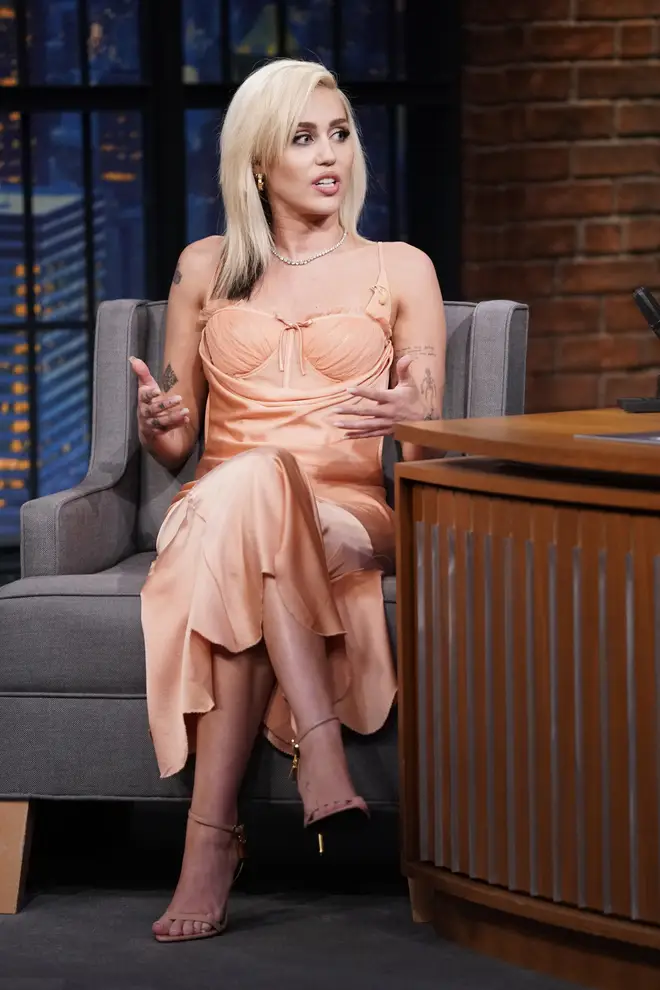 What is 'Jaded about by Miley Cyrus?
'Jaded' sees Miley sing about her regret of not voicing what was wrong in her relationship, but now that time has passed the unsaid words have stayed with her.
Miley and Liam were on and off for over 10 years after meeting as teenagers, something Miley references when she sings: "Now I've had time to think it over / We're much older and the bone's too big to bury."
She also touches on the way their relationship ended, with the couple splitting just eight months after they got married.
Months prior to their marriage, their home in Malibu burned down and the couple lost everything. This difficult period seems to be what Miley sings about when she says: "We went to Hell, but we never came back."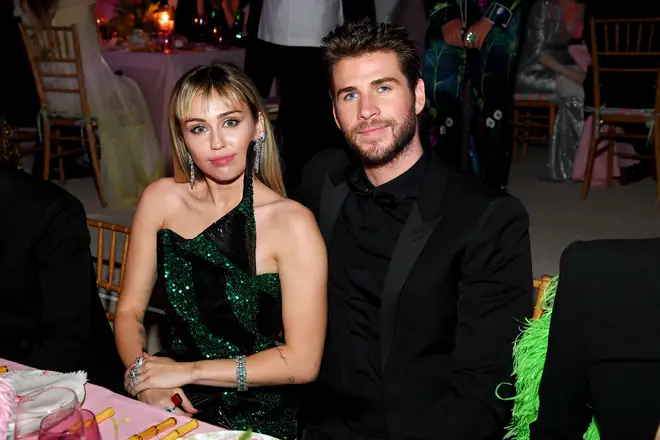 'Jaded' lyrics in full
I don't wanna call and talk too long
I know it was wrong, but never said I was sorry
Now I've had time to think it over
We're much older and the bone's too big to bury
Oh, isn't it a shame that it ended like that?
Said goodbye forever, but you never unpacked
We went to Hell, but we never came back
I'm sorry that you're jaded
I could've taken you places
You're lonely now and I hate it
I'm sorry that you're jaded
You're not even willin' to look at your part
You just jump in the car and head down to thе bar 'til you're blurry
Don't know when to stop, so you take it too far
I don't know whеre you are and I'm left in the dark 'til I'm worried
Ooh, and it hurts me
And it's a f****n' shame that it ended like that
You broke your own arm, but you'd never say that
We went to Hell, but we never came back
I'm sorry that you're jaded (Jaded)
I could've taken you places (Places)
You're lonely now and I hate it
I'm sorry that you're jaded
I won't lie, it won't be easy
When somebody new is on your body I
'll change my number but keep your T-shirt
I don't mind it's torn up and faded
I'm sorry that you're jaded (Jaded)
I could've taken you places (Places)
You're lonely now and I hate it
I'm sorry that you're jaded
I'm sorry that you're jaded
> Here Are All The Ways You Can Listen To Capital