Harry Styles' New Era Is Pending And Here's What It Looks Like
3 September 2021, 16:24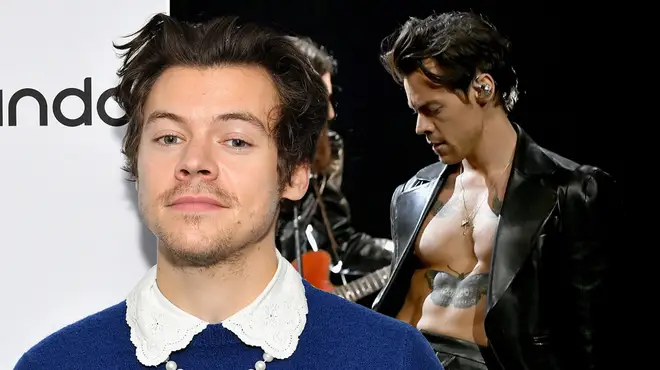 Nothing says new era for a pop star like a new hairstyle, and in Harry Styles' case it's his facial hair doing the talking.
Harry Styles has been sporting a new moustache in recent weeks and the lewk has fans thinking it signifies the start of his next era.
We know Haz has been cooking up new music in between filming Don't Worry Darling and My Policeman, and that new era could begin very soon.
All The Clues Harry Styles Is Dropping His Very Own 'Pleasing' Nail Polish Line
He's about to head on the road with 'Love on Tour' but it's also looking like we could get HS3 sooner than we thought.
As we prep for even more Harry content than we've ever dreamed of, here are all the clues HS3 is on its way...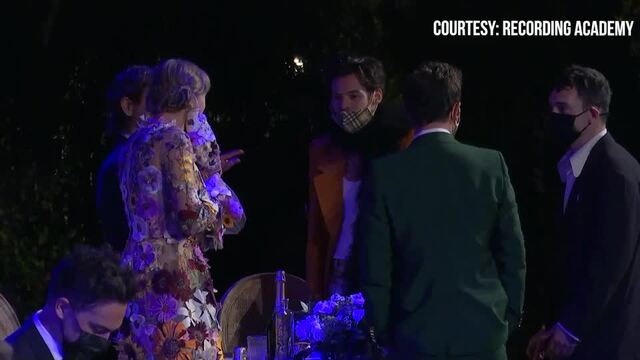 Harry Styles and Taylor Swift catch up at The Grammys
Harry's new HS3 aesthetic
As we gear up for Harry's new album era, it's no surprise that fans are there to uncover all the clues we've missed!
People have started to notice his new green and black theme, which he has been subtly teasing for some time now.
As you'll remember from his dreamy opening performance at the Grammys this year, Harry sported a black leather suit with a green feather boa, which was the start of his new favoured colour combination. He's also been sporting green and black nails since!
The latest clue now has fans convinced this is the chosen theme he's running with after Haz shared an update about his upcoming Love On Tour dates, with a green and black post to his Instagram Stories.
Coincidence? We think not!
If that's not enough, ahead of his Las Vegas tour date, Harry shared an orange and black themed post about his Love On Tour merch - and fans were quick to notice it also matched another one of his Grammy outfits.
We're seeing all of your hints, Haz!
Harry's got a new look
Harry's been rocking a much more tousled look in recent months after wrapping on filming My Policeman, sporting a rugged moustache after he and girlfriend Olivia Wilde flew back from their Italian vacay.
He no doubt wanted to take a completely different direction after showcasing a sleek look for his role as policeman Tom in his upcoming film.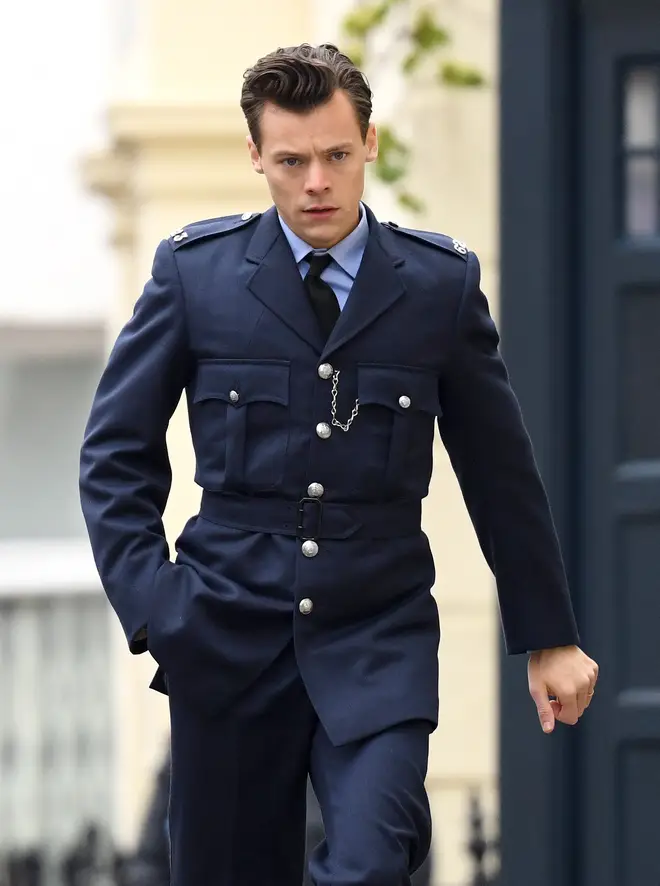 Harry's an esteemed actor now
The One Direction star's schedule has likely freed up now that he's finished shooting both of his next movies, which means all the more time on that new music he promised us.
He kicks off his tour in the US in September, and when he confirmed he will in fact be heading on the road after so many delays, he said: "I will be sharing more news soon about shows across the globe, and new music."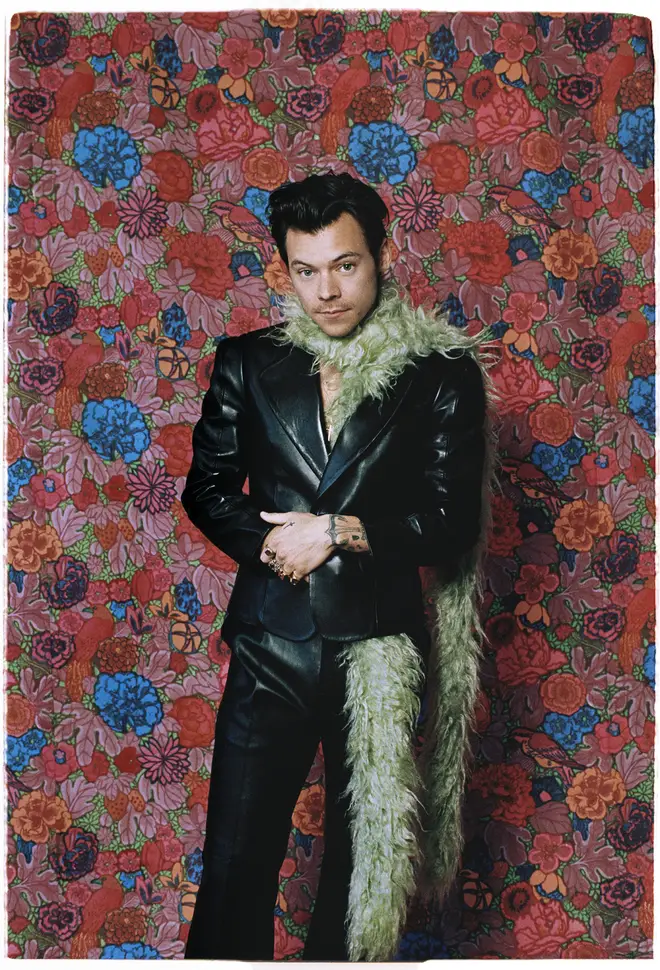 HS3 is coming with a whole new wardrobe
As well as a new moustache, Harry's even switched up his wardrobe for a more grunge style, rocking ripped jeans, band tees and Vans after months of sweater vests, smart trousers and pearls.
And at his Grammys 2021 performance he looked like the ultimate 80s icon in a buttoned-down leather blazer and matching trousers.
A similar vibe to follow, right Haz?
> Here Are All The Ways You Can Listen To Capital