Khloe Kardashian Hits Back At Trolls That Criticised Her Daughter True For Being "Too Dark"
28 September 2018, 15:53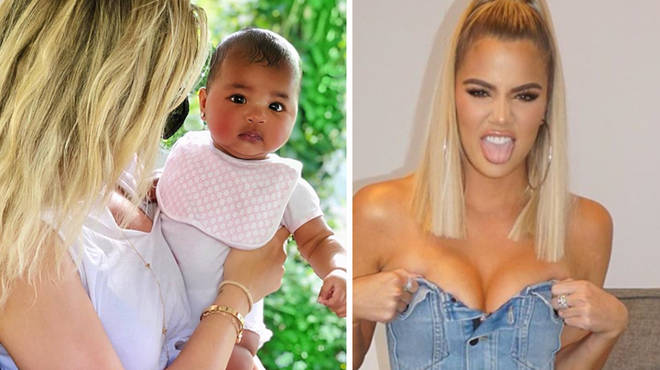 Khloe called out people who deleted their comments once she had replied to them.
Khloe Kardashian has called out trolls who called her baby daughter, True, 'too dark' after they deleted their horrible comments once she had replied to them.
WATCH: The New 'KUWTK' Trailer Addresses Tristan's Cheating And Kanye West's Mental Health
She took to Twitter to address the fact that people had been deleting their comments, annoyed at the fact that they were brave enough to voice their thoughts but too cowardly to stick by them.
She posted, "I dislike the fact that people are allowed to comment on my daughters skin color but as soon as I comment kindly back and praise her for all that she is, the comment gets erased. If you have the courage to post your nasty criticism please allow one to defend or comment back".
Baby True was the target of trolls who wrote nasty messages on pictures of her, claiming the baby is "too dark" and saying she was less cute than the other Kardashian babies.
True Thompson is Khloe's first child, with Tristan Thompson, and she was born in April 2018.
We reckon True is totally gorgeous – and those vile keyboard warriors obviously need a trip to the opticians, stat.
> Grab Our App For The Latest News On The Kardashian Crew!