Everyone's Annoyed Kendall Jenner Was Given Better Outfits Than Barbara Palvin At The Victoria's Secret Fashion Show
9 November 2018, 14:43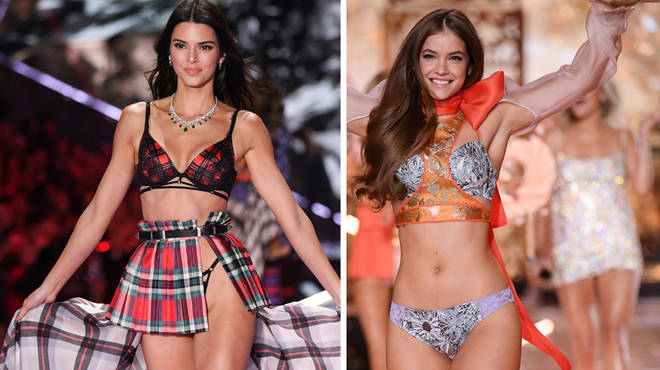 Fans were not impressed that the Kardashian sister was given nicer costumes to wear than Barbara.
The Victoria's Secret fashion show is one of the most glamorous nights in the fashion calendar but fans were not happy with last night's event, after claiming Kendall Jenner was given better outfits than Barbara Palvin.
Khloé Kardashian Reveals Her Shocking Off-Screen Reaction To Discovering Tristan Thompson's Cheating On Twitter
Fans took to Twitter to complain about the fact Barbara was dressed in leggings and a sports bra while Kendall was given much more striking costumes to wear.
Kendall was given an elaborate black piece to wear: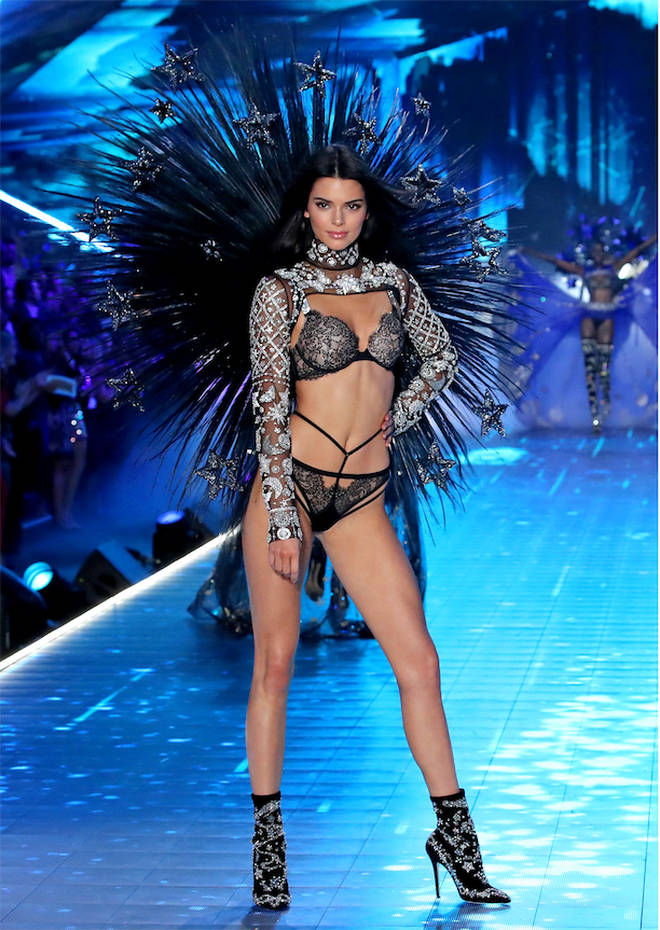 ... while Barbara was dressed in leggings and a sports bra: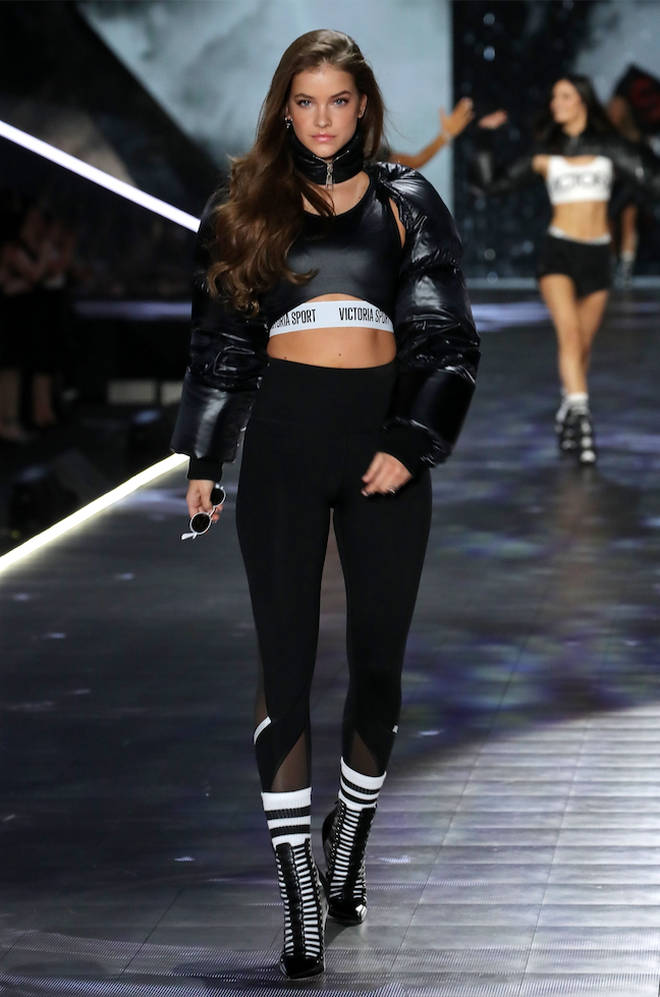 They tweeted:
victoria's secret dressed kendall jenner with one of their best outfits and gave barbara palvin A PAIR OF BLACK LEGGINGS ugh. vs has proven us again that they do not deserve such a good ass model as barbara pic.twitter.com/HxYDvo5bEO

— sofía (@fooIsIuke) November 8, 2018
the fact that Kendall Jenner got a better outfit than Barbara Palvin when she barely can walk in a straight line it's so annoying I mean she literally has one job pic.twitter.com/40sadfTjkD

— javi⚡️ (@skriverboobs) November 8, 2018
How tf is kendall Jenner the highest paid model when she walks like THAT. her walk is so lazy and boring, at least put some fucking emotion into it or gtfo and give other inspiring young girls a chance. The fact that brands actually want her lame ass is beyond me... #VSFS2018

— monique ◟̽◞̽ (@Hesafoolforhim) November 9, 2018
they really had barbara palvin work her ass off for WEEKS to prepare her for the VS fashion show only to put her in fucking leggings and a sports bra and gave kendall jenner the better outfit when she cant walk to save her life fuck that

— jenny (@ifeIIforittwice) November 8, 2018
BARBARA PALVIN HAS A KILLER BODY AND AN EVEN KILLER WALK AND VS MADE HER WALK IN LEGGINGS? AND THEY GAVE KENDALL JENNER ONE OF THE BEST OUTFITS OF THE NIGHT EVEN WHEN SHE DISRESPECTED THE ENTIRE MODELLING INDUSTRY AND CANT EVEN WALK? I'm done. #VSFashionShow pic.twitter.com/K2BYl1Y2cg

— s (@desibxtch) November 9, 2018
Getting little bit sick that Victoria secret gave Kendall Jenner a fancy outfit and wings. Barbara Palvin deserves better, literally looks like they grabbed her outfit from primark and let her walk at least she still stole the show no matter what 😤🔥#BarbaraPalvinInVSFS18 pic.twitter.com/QNkDlubxAr

— ʀᴇʙᴇᴋᴀʜ 🦂 (@becac17) November 9, 2018
Kendall Jenner can't walk and only lands the VS fashion show because of her social media following. Though she has been criticized for her dull runway style & scandals, the franchise will not part ways with Jenner due to the free PR of her millions of followers. In this essay I

— Annie Albin (@AnnieAlbin) November 9, 2018
If Kendall Jenner wasn't a Kardashian she would never be a Victoria Secret model. Yes she's beautiful and her body is amazing but shes not really a great model nor does she have the personality to be an angel. #VSFashionShow pic.twitter.com/WGP6CRJiN5

— The Petty Mess (@ThePettyMess_) November 9, 2018
kendall jenner showing the world with this walk why "those girls" work harder than her and deserve a better place than a mediocre model with a famous family like her. That walk.... jesus. at least she should try a little bit... pic.twitter.com/3Z4cunVzET

— mary (@guccihsx) November 9, 2018
Barbara Palvin is WAY BY FAR better than Kendall but obviously VS cares about the headlines and popularity so they decided to give a reality show personality two amazing outfits

— ᶠᵃᵇˢ' ⁿᵉˣᵗ (@japanights) November 8, 2018
The underwear showcase mixes glamorous lingerie with their athletic line, and the models wear a selection of outfits throughout the night.
Kendall has often come under fire about being a Victoria's Secret Angel, with many of her critics attributing her getting the prestigious role thanks to her family connections.
We think they both looked amazing – regardless of the outfit!
> Download Our Brand New App For All The Latest Kardashian News