Billie Eilish New Album: Everything We Know So Far
13 November 2023, 16:46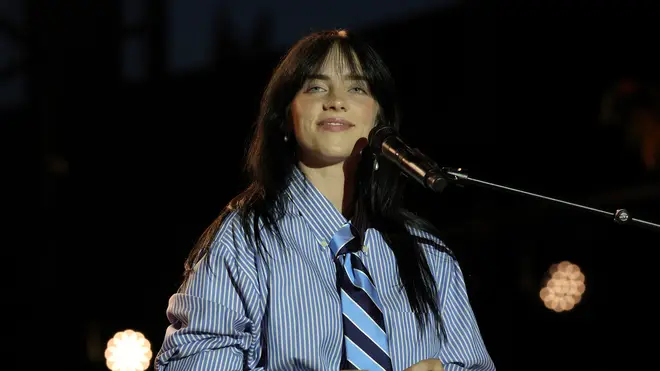 Singer songwriter Billie Eilish is about to make her fans 'Happier Than Ever' with the release of her third studio album.
Speaking to US radio network Westwood One's segment The Cookout, Billie Eilish said she has been working on "lots of music" and confirmed that "a whole album of new music" is on its way. Who else is excited?
The news comes after a whirlwind year for Billie. She's racked up more than 200 million streams for her single 'What Was I Made For,' headlined Reading and Leeds Festivals (and a host of other iconic festivals), and concluded her epic 2023 global tour.
It's hard to believe that Billie even had time to work on her next album, but the news has come from the lady herself. In her interview with Variety earlier in November, she confirmed she's putting the finishing touches on her third record.
So when is Billie's third album coming out, and will it be released in 2024? Here's everything we know so far.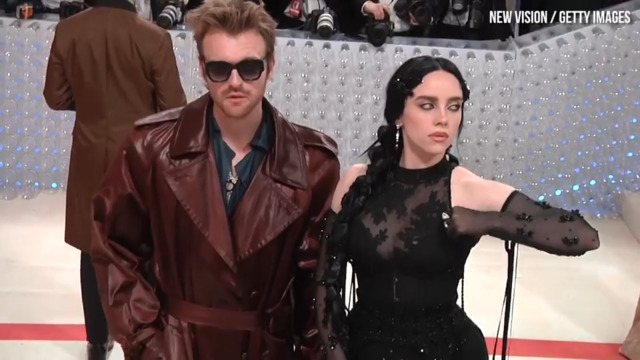 Billie Eilish and Finneas attend the Met Gala 2023
When is the new Billie Eilish album coming out?
Though there is no firm release date yet, but Billie has confirmed that her next album is in its "final stages." Sadly, she was also quick to say that this "Doesn't mean it's about to come out," but she does say that it's "getting there."
Given it's at the final stages, fans are hoping for a 2024 release date for her third record.
We'll update you as soon as we know more.
What's on the tracklist for the new Billie Eilish album?
Billie and her team are staying tight lipped about this, but you can expect the blend of moody, emotive pop and stellar songwriting that has earned Billie seven Grammys, an Oscar and a fanbase of millions.
Her last single was the number one hit 'What Was I Made For' from the Barbie soundtrack, but that's unlikely to be included on the new album.
Her last two albums, 'When We All Fall Asleep, Where Do We Go?' and 'Happier Than Ever' included 14 and 16 songs respectively so we're hoping for another epic tracklist from Billie.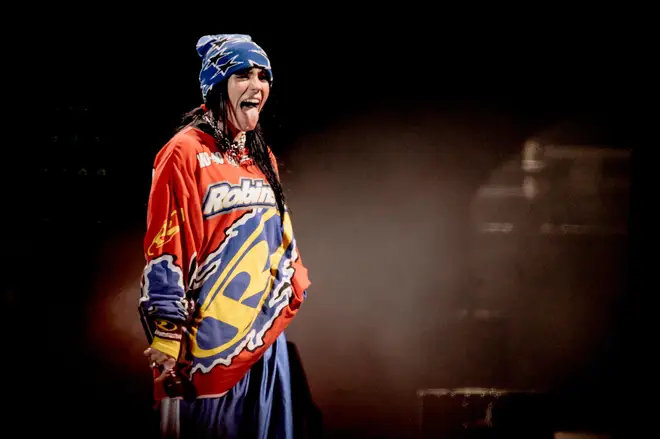 Will there be a Billie Elish tour in 2024?
Though nothing has been confirmed by Billie, her team or her record company we think it's safe to assume (or at least hope) that there will be some kind of Billie Eilish tour in 2024.
Earlier this summer, Billie Eilish played Reading and Leeds festivals, but the last time she was in the UK for a solo tour was in June 2022, on her 'Happier Than Ever' tour where she played two sell-out shows at the O2.
Given her growing popularity and incredible festival sets, her next tour may even include some of the UK's most iconic stadiums? Is she ready to say 'Hello Wembley?' We think so.
Has Billie Eilish's brother worked on her new album?
It comes as no surprise that Billie's brother FINNEAS - a long-time collaborator - has also worked on the new album. Speaking to Vanity Fair in November last year she said: "We see each other all the time, and also now, we're starting to make music again. We just started the process of making an album, which is really exciting.'
FINNEAS - who is a producer, songwriter and artist in his own right -  has also worked on Billie's last two albums so it's no surprise that he will feature on the third.
What else has Billie Eilish been working on?
Music isn't the only thing Billie Elish has been working on. She announced the release of Billie Eilish No 3 on her Instagram account on 28th September. As the name suggests, this is the third Billie Elish fragrance (the others were Billie Elish No2 and yep, you guessed it, Billie Eilish No 1). The perfume will be released as a limited edition in November.
Did Billie say anything about her new album in her Allure interview?
Not much has been revealed about Billie's third album so far, but when she spoke to Allure magazine she made it very clear that she had a plan for her career, ever since she burst onto the music scene when she was 14 with her 17-year-old brother. She told the magazine: "We had to be very clear we weren't going to just do what anybody said. People could have done crazy s**t, and I didn't let them. It was many, many years of having to convince a room full of people that I was going to do what I knew was right for me. I had ideas; I had plans."
She went on to say: "Sometimes artists don't have plans, and that's fine, but I did, and I wasn't going to waste them."
We can't wait to see how those plans unfold, Billie.
Listen live to Capital, and catch up on any shows you missed, on Global Player.