Shawn Mendes Regretted Taylor Swift Posting A Video Of Him In Make-Up For "Fuelling Gay Rumours"
27 November 2018, 11:31 | Updated: 28 November 2018, 16:05
The 'Stitches' star opened up to Rolling Stone about how he copes with the gay rumours and his sexuality following his make-up moment with Taylor Swift.
Shawn Mendes has opened up about regretting letting Taylor Swift post a photo of him having glitter make-up applied to his eyes backstage for fuelling the rumours that he might be gay.
Shawn Mendes Fans Upset After 'Stressed' Airport Video Surfaces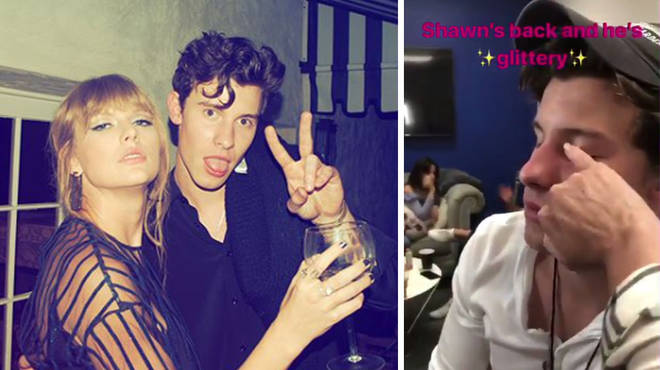 The 'Stitches' star has previously had to deny that he's gay, and revealed that he feels pressure to be seen with women to stop people questioning his sexuality.
He told Rolling Stone magazine, "In the back of my heart, I feel like I need to go be seen with someone - like a girl - in public, to prove to people that I'm not gay.
"Even though in my heart I know that it's not a bad thing. There's still a piece of me that thinks that. And I hate that side of me."
Last year, he took to Snapchat after he was reading YouTube comments about his sexuality and he explained, "I thought, 'You f**king guys are so lucky I'm not actually gay and terrified of coming out'. That's something that kills people. That's how sensitive it is. Do you like the songs? Do you like me? Who cares if I'm gay?"
So he told his followers, "I noticed a lot of people were saying I gave them a 'gay vibe'. First of all, I'm not gay. Second of all, it shouldn't make a difference if I was or wasn't."
Earlier this year, Taylor Swift posted a backstage video of Shawn getting glitter eyeshadow applied, something he let her post but immediately regretted.
He admitted, "I felt sick. I was like, 'F**k, why did I let her post that?' I just fed the fire that I'm terrified of."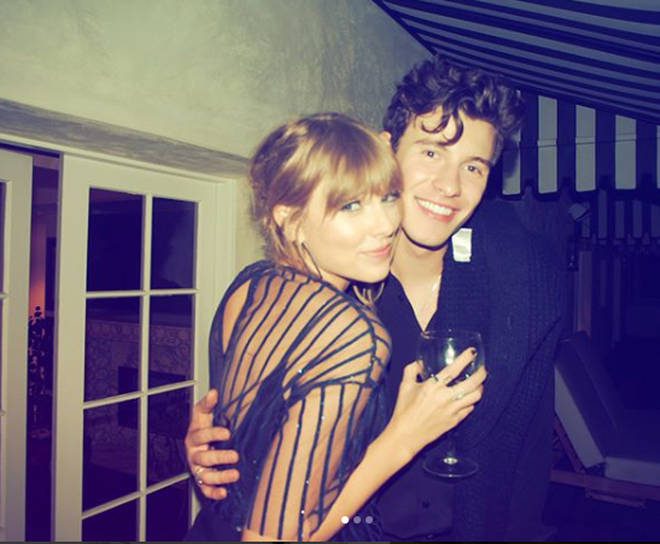 Shawn also opened up about his previous relationship with Hailey Baldwin – who is now married to Justin Bieber – explaining, "I don't even wanna put a title on it. I think it was more of a zone of limbo.
"I get [her engagement], you know. I texted Hailey, 'Congratulations,' and I really am happy for them. She's still one of the f**king coolest people ever - she's not just a beautiful person visually, but she's one of the most beautiful hearts I've ever met. I think I'm an idiot to not, you know. . . . But you can't control your heart."
Shawn also spoke candidly for the first time about drugs, revealing that he had recently been to Amsterdam and that he finds smoking weed helps him write music.
He explained, "I love weed. I wouldn't tweet that - not yet, at least - but it's really good for me. When I'm home, I'll smoke and then play guitar for seven hours."
> Download Our App For All The Latest Shawn Mendes News!