Shawn Mendes Addresses Those Gay Rumours Once And For All By Shutting Down The Internet
27 June 2016, 15:30 | Updated: 6 December 2018, 10:43
That's that cleared up then.
Erm… guys.
Shawn Mendes has something to say to you if you're one of those people saying he has a 'gay vibe'.
Firstly, can someone tell us what a 'gay vibe' is please? Because we're kind of clueless.
Whenever Shawn Mendes is in the press it's either because of he is being romantically linked to Camila Cabello or how he's partying with Taylor Swift or… whether he's gay.
However, Shawn has had enough.
He's put his foot down. Put an end to it.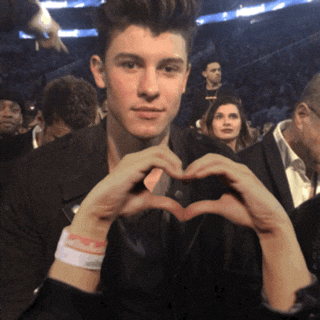 Taking to Snapchat to address the comments in some YouTube videos of some press interviews that he recently did, the 'I Know What You Did Last Summer' singer slammed the comments and said that it 'shouldn't make a difference'.
Shawn said, "I don't usually do this or bring up problems but I was on YouTube just watching some of my interviews and I was going down the comments and noticed a lot of people were saying I have them a 'gay vibe'."
"First of all, I'm not gay. Second of all, it shouldn't make a difference if I was or if I wasn't. The focus should be on the music and not my sexuality. Now I know 99% of you guys aren't making assumptions like this but this is for the 1% of you that are. I just want you guys to know before you judge someone on the way they speak or act to think 'hey, maybe I shouldn't be judging someone' or 'wait, it actually doesn't even matter'."
"They can do or be or feel however they want to feel. Now I'm not frustrated because people were saying that I was gay at all, I have no problem with that cause it wouldn't make a difference to me. I'm frustrated because in this day and age, people have the audacity to write online that I'm gay as if it were a big thing."
"That's all I really have to say about that. I just wish that 1% of people would grow up. I love you guys."
Well, that's that cleared up then.
100 points to Shawn Mendes for being the coolest and most sassy Snapchat user this week.
You go Shawn Mendes.
You May Also Like...