Are One Direction Releasing New Music Ahead Of 10-Year Anniversary Reunion?
22 July 2020, 17:21 | Updated: 22 July 2020, 17:26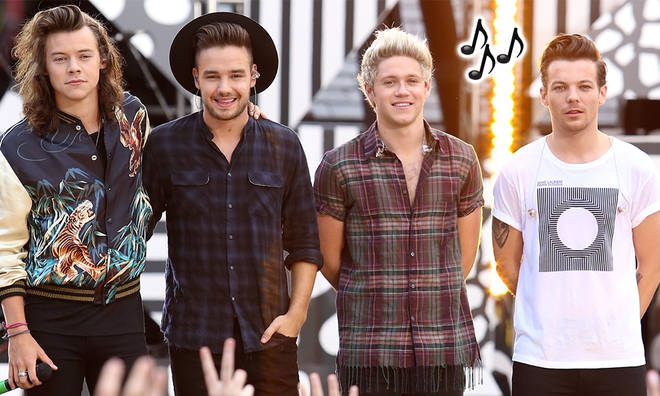 One Direction have revealed their 10-year anniversary plans, but are Harry Styles, Niall Horan, Liam Payne and Louis Tomlinson set to release new songs to commemorate the occasion?
One Direction fans have been waiting years for Harry Styles, Niall Horan, Liam Payne, Louis Tomlinson and Zayn Malik to reunite, and after the band's PR, Simon Jones, revealed their 10-year anniversary plans, fans are more excited than ever!
They even tweeted for the first time in two years, which let's be honest, was a lot to take in!
Harry Styles Fan Unveils Theory Claiming 'Falling' Music Video Is About His Ex-Girlfriend Camille Rowe
But will the celebration include their existing songs? Or will they drop new music? Here's what we know.
Will One Direction be releasing new music for their 10th anniversary?
So far, it hasn't be confirmed by any of the boys that they will be dropping new tunes.
However, we wouldn't be surprised if they were in the process as Harry recently revealed he's been writing 'so much' since being in isolation.
Niall also teased he was recording new music after posting a picture in his home studio.
Even though it could be solo music, we're excited about a potential reunion all the same!
Despite the boys dropping bangers over the years, none of them has confirmed that there will be new music coming on July 23.
Simon Jones explained that there will be a 'brand new celebration video' on One Direction's YouTube channel on their anniversary day, however, which has had fans speculating!
Let's be honest, even if they don't drop new tunes, we have so many songs and albums to get through by the boys, we're sure we can cope!
One Direction announced their hiatus in 2016 and despite all going on to have extremely successful solo careers, fans are excited to celebrate all of their achievements!
> Grab Our App For The Latest One Direction News And Gossip