Jesy Nelson's Tattoo Guide: All The Little Mix Star's Inks Including Gun & LM5 Tribute
30 September 2020, 11:52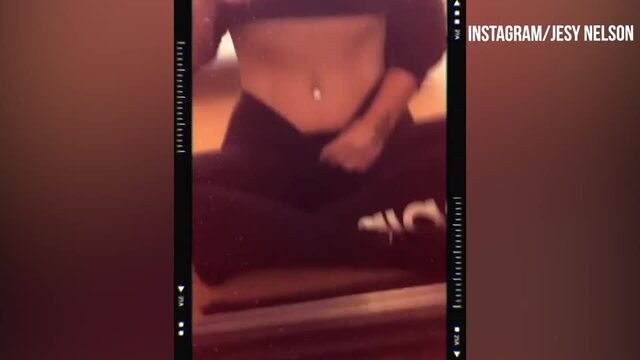 Jesy Nelson reveals she doesn't really have abs
Little Mix's Jesy Nelson has a variety of tattoos with different meanings and symbols including her controversial new ink of a gun and LM5 tribute tattoo on her face!
Little Mix's Jesy Nelson has an incredible collection of artistic and meaningful tattoos she's been adding to for years, even before she began her journey in the band.
So, what are all of the 'Holiday' singer's inks about, from ex-boyfriends, meaningful sayings and a very controversial ink that even made it into the news, here are all of Jesy's inks broken down.
Jesy Nelson Transformation: Before And After Pictures Of Little Mix Star Over The Years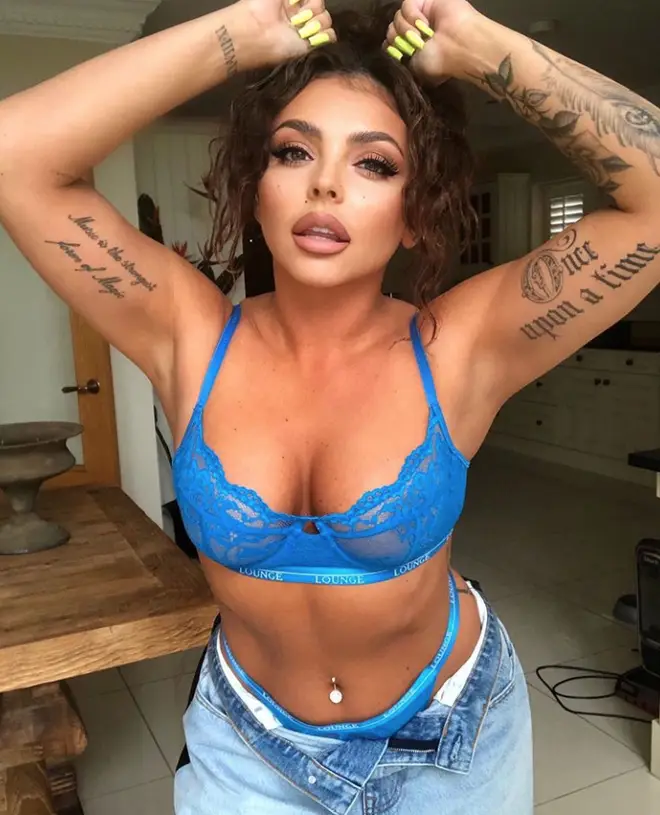 Her latest Instagram snap is the best view we've had of her inner arm tattoos for ages- and just look how cool they are!
The break down of what they say are all further down the page...
Queen of Hearts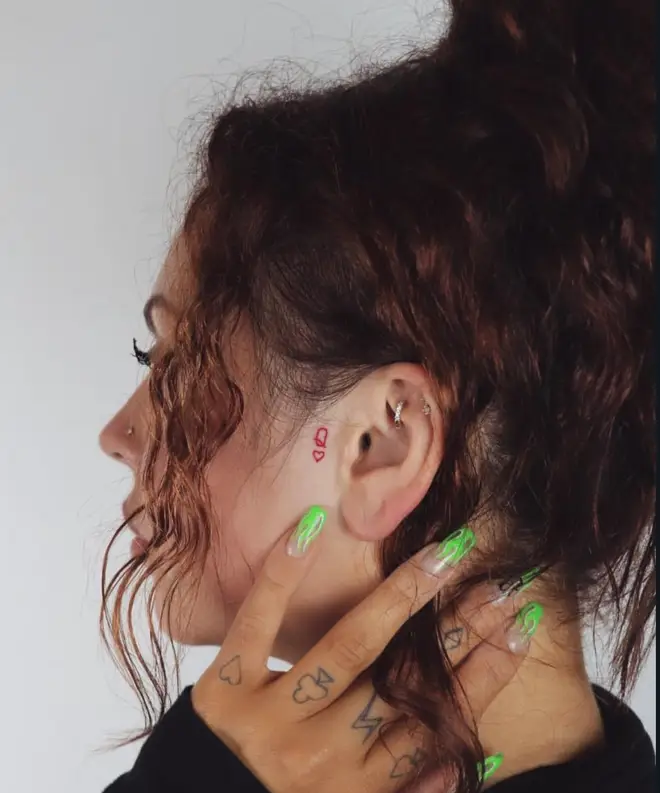 Jesy recently followed in the footsteps of Post Malone and got her first face tattoo- a Queen of hearts symbol on the left side of her face as a LM5 tribute to their trac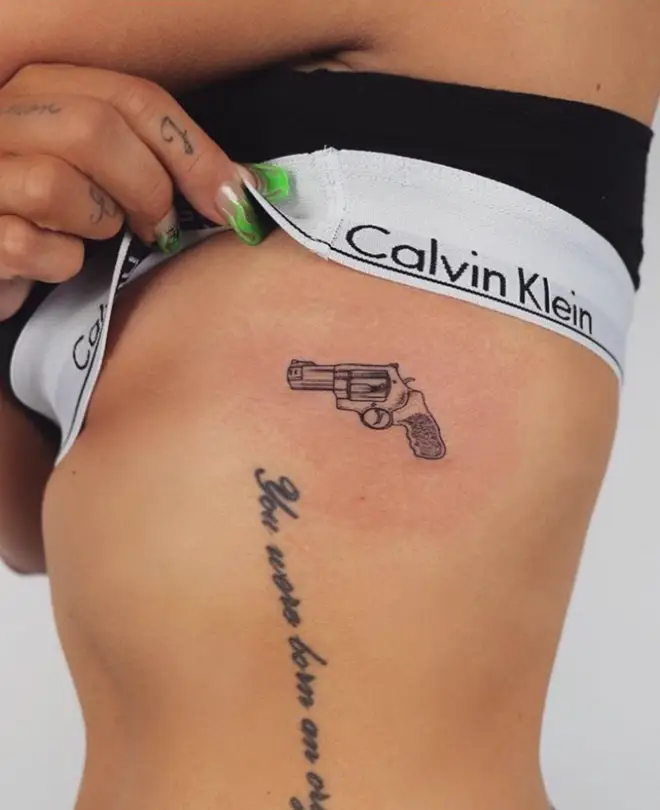 Another of Jesy's new inks caused quite the controversy when frequent critic Piers Morgan put her on blast for getting a gun tattooed on her ribcage, stating on This Morning that the 'dangerously deluded and dumb' act was encouraging her 'young and impressionable' fans to glamourise gun violence.
Fans hit back that they aren't stupid enough for a tattoo to lead to them idolising guns, and told Piers the gun represents 'strength' for the singer.
Also, written down her left side by the gun is the phrase 'you were born an original so don't die a copy', which we totally think fits the singer's outlook on life.
Girl Power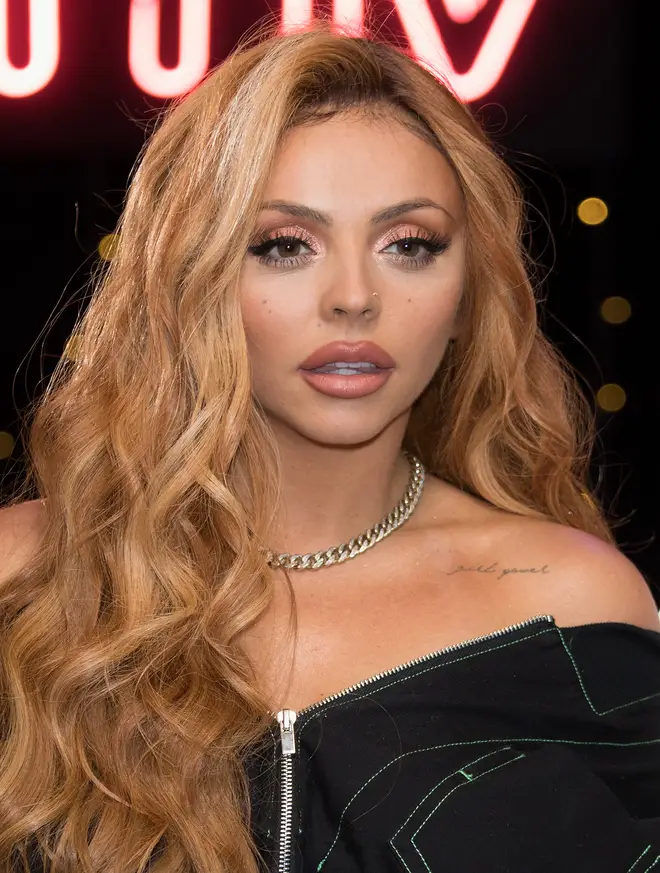 Unveiled back in January 2018 was another trademark thinly written tattoo reading 'girl power' done by one of her go-to tattoo artists Gabby Colledge, who she thanked in a post.
Keepers and X Factor roman numerals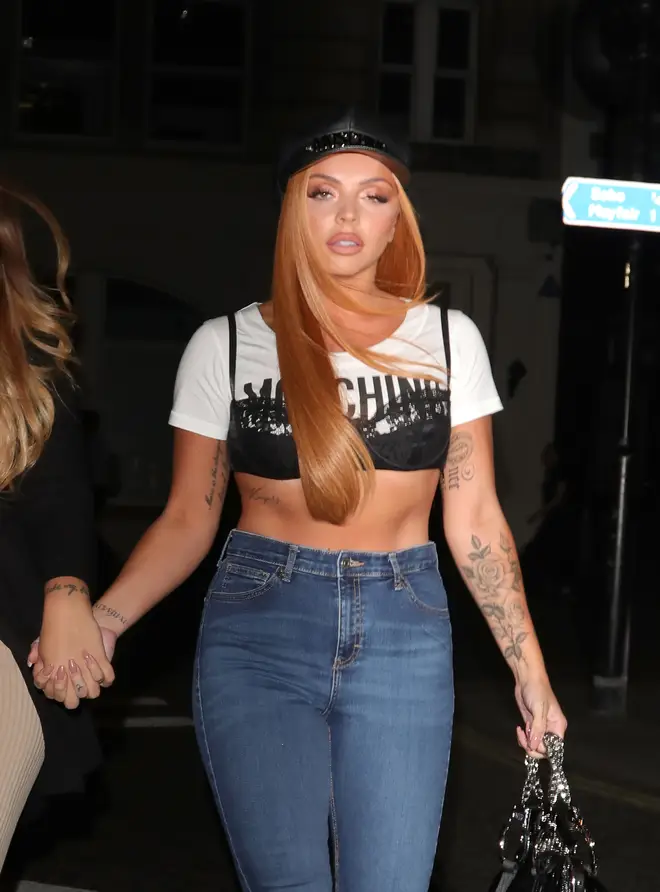 We rarely see most of the tattoos visible in this shot of Jesy, with 'Keepers' on her lower rib in the fine, slanted font we know she loves so much, as well as her upper bicep tattoo that reads: "Music is the strongest form of magic" and her incredibly meaningful wrist tattoo of roman numerals 'XIX-VIII-XI' or '9-8-11' the date that Little Mix was formed during X Factor boot camp.
Amor & mystery initials
Jesy got three tat's all at once earlier in 2018 with her favourite tattoo artist, Gabby Colledge, one saying 'amor', meaning love and the letters 'E' and 'J' which remains a slight mystery as her boyfriend's name is Harry James and no one in her family's name starts with an E... hmm.
Rose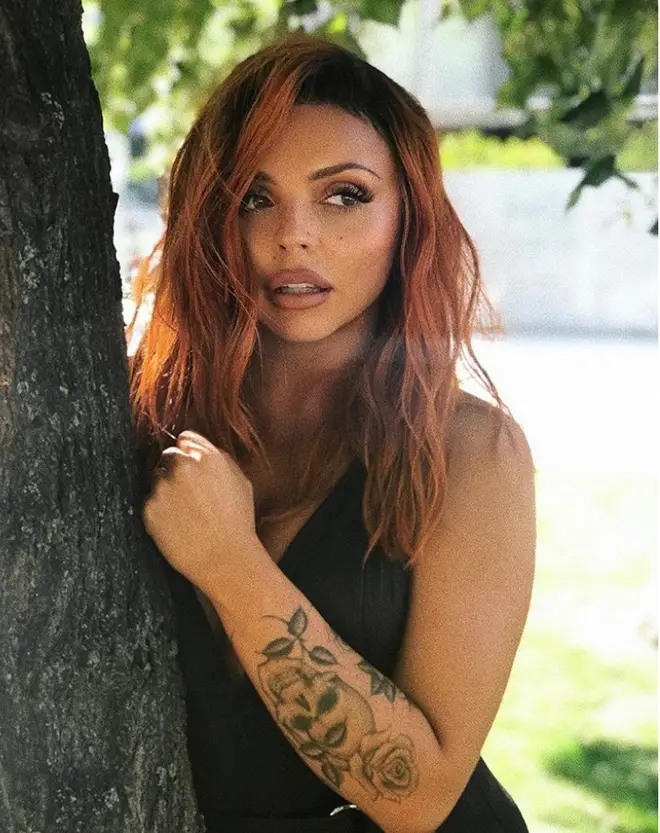 Jesy definitely enjoys a floral tat, as she added to her collection of body art with rose tattoo on her right arm in September 2017 that starts on her wrist and travels up onto her hand.
Skull and rose tattoo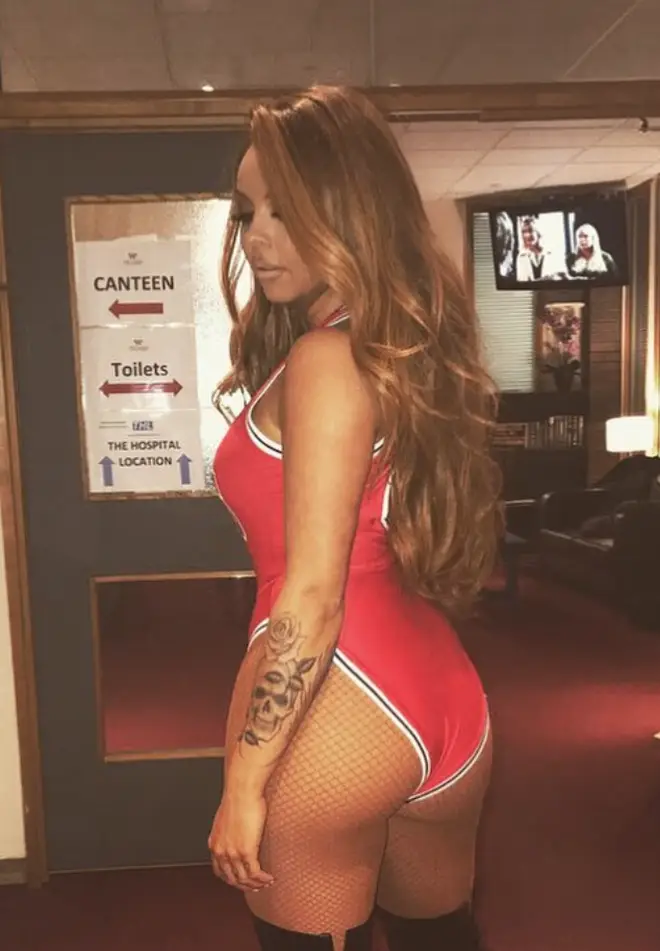 Adding to her collection of roses- Jesy re-visited Oliver Macintosh at Frith Street Tattoo to get a skull and rose to go with the rose she got a month before, completing her collection of flowers.. for the time being!
Once Upon A Time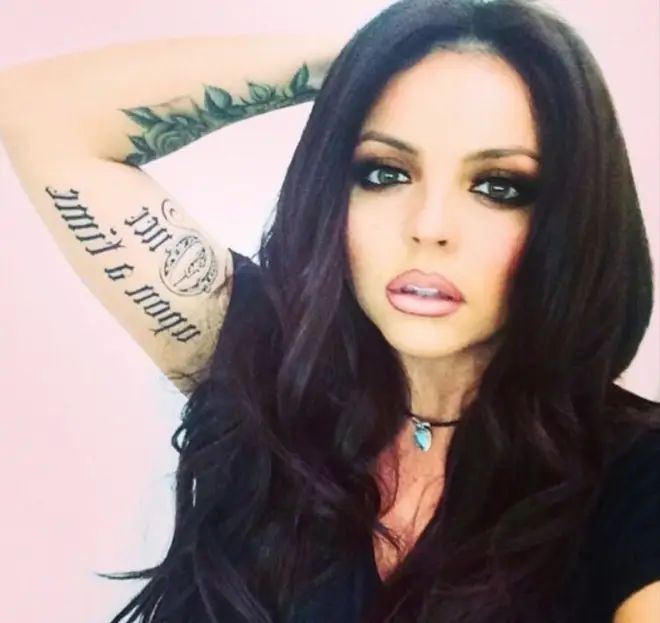 Jesy's upper-arm tattoo that reads 'Once upon a time' was for ex-fiancée, Jake Roche, from boyband Rixton, who she broke up from in late 2016, telling Fabulous magazine that:
"It's really cringe, when me and Jake first got together… before I'd fall asleep he'd tell me a little fairytale story about how we got together. It's cute".
Lucky for Jesy it wasn't his name, or worse, face!
Feather and an eye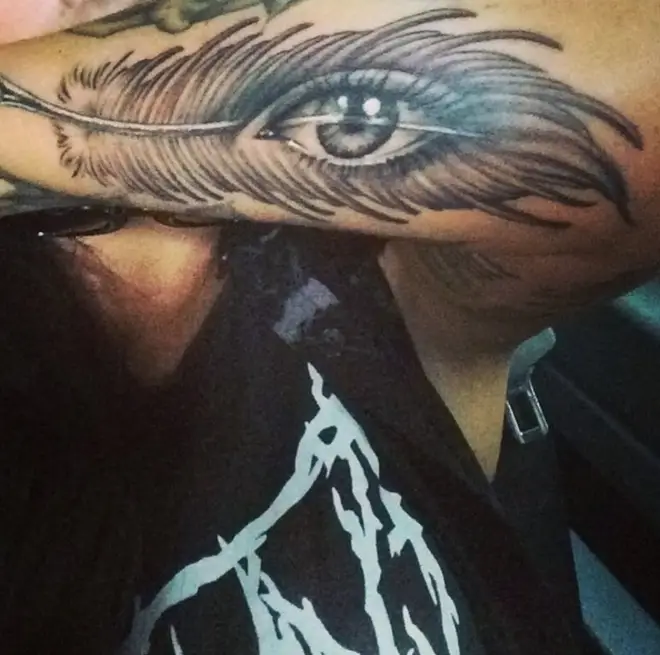 For this tattoo on her left forearm completed in 2015, Jesy was able to have the world famous Bang Bang artist from New York ink her and she took to social media to share her excitement, writing: "Always wanted to be tattooed by the amazing @bangbangnyc and I finally did yesterday ".
Thigh tattoo
Jesy's thigh tattoo was one of her earlier works back in 2013, which reads 'a tiger never loses sleep over the opinions of sheep' in the thin, slanted style she's chosen for so many of her other meaningful phrases, and after all the backlash she's had from Piers Morgan, that phrase makes more sense than ever!
> Download Our App To Make Sure You Catch Little Mix At The #CapitalJBB