'So You Have Regrets?' Maura Higgins And Curtis Pritchard's Awkward Love Island Reunion
10 November 2023, 16:58 | Updated: 10 November 2023, 17:14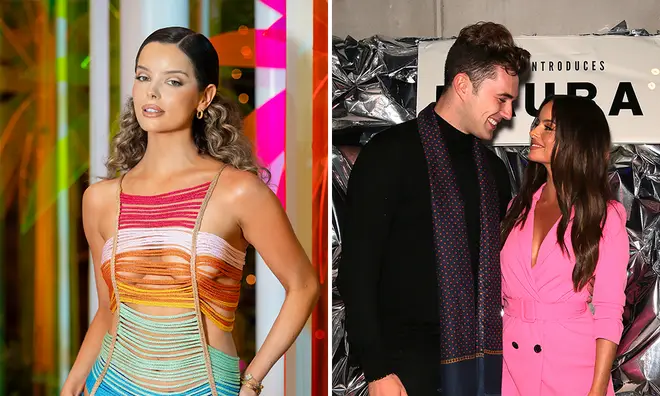 Let's unpack Maura Higgins' highly-anticipated reunion with ex-boyfriend Curtis Pritchard on Love Island Games.
Prior to it being aired that Curtis Pritchard had left Love Island Games before the final, Maura Higgins treated Capital to some insight into the 'run in' with her ex, who was a contestant on the show.
Maura was given the role of social media host for the new series, which meant she had to conduct all of the islander's exit interviews - including one with her former Love Island beau Curtis!
"I think there might have been moments where I wasn't too polite, but I think I made it more of a joke," she told us when she thought back to doing the interview.
Maura said: "Everyone's just going to have to wait and tune in and watch it." And now that we have, I think we need to reflect...
The pair, who back in 2019 dated for eight months, stood awkwardly waiting for the director to call action. Breaking the deafening silence, Curtis asked: "How's the family?"
While on Love Island Games, Curtis was coupled up with Lisa Celander who is from the Swedish version of the show. However he spent a lot of time getting to know other girls, which Maura noted.
"You were getting to know other people," Maura said in his exit interview. But Curtis tried to minimise her claim, by saying: "I was but I didn't like get to know them as much as I probably should have, to be fair." He said: "I'm gutted I didn't go in stronger."
"So you've came out with regrets then?" she pried. "Partially yes, but not because of Lisa, because of myself," he admitted.
When discussing who he'd like to of coupled up with if Lisa wasn't there, Curtis was quick to say Justine who is from Love Island USA. Maura asked why he hadn't picked her and then was quick to joke that it was because he "still has no balls". To which he responded, "You would know!".
Curtis and Maura originally met on Love Island season five in 2019 and came fourth, losing out to that year's winners Amber Gill and Greg O'Shea. They came back to the UK looking loved up but ultimately split in March 2020. There were claims of Curtis cheating on Maura, which he denies.
Other islanders, including his partner Lisa, had complained about Curtis snoring whilst filming Love Island Games. On the topic, he said he wouldn't know if he does snore because he's asleep.
"Do I snore? I don't know I'm asleep," he asked his ex-girlfriend. Maura replied: "I don't know, I mean I can't remember. It's that long ago, honestly." - awkss!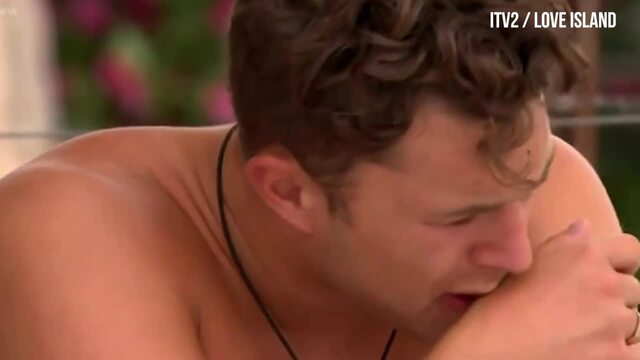 Love Island fans start to doubt Curtis and Amy's realtions after 'unenthusiastic' response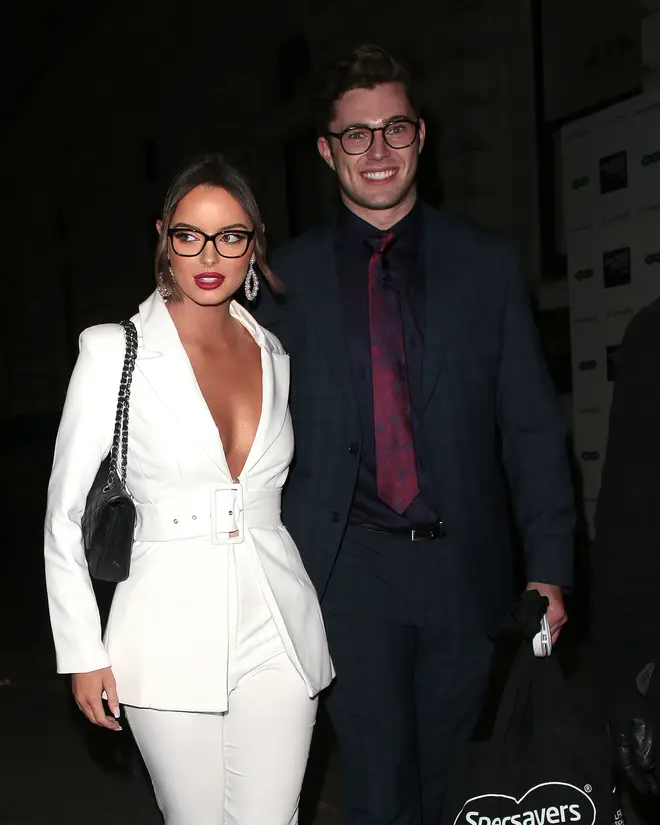 "Last question, were you still making teas and coffee for everyone?" she asked, referencing a viral moment from their series with Amy Hart.
"Yes I was, I actually offered everyone a coffee," he said while they giggled. Finishing up the interview the pair shared a polite huge, with Curtis whispering "savage" into Maura's ear.
Listen live to Capital, and catch up on any shows you missed, on Global Player.