Love Island Spoiler: Eyal's Outrageous Comment About Megan's Sexual History Causes Conflict Between The Couple
25 June 2018, 17:19 | Updated: 25 June 2018, 17:29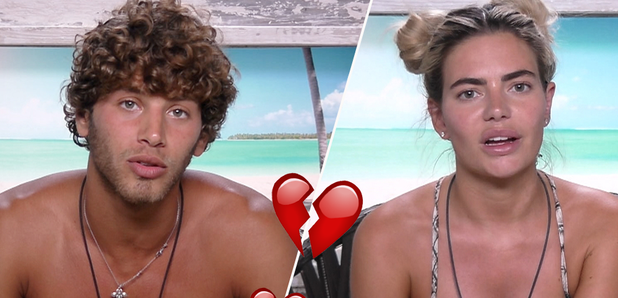 Tonight's Love Island challenge throws some of the strongest couples, but none more than Eyal and Megan after a pretty awkward comment about how many people she's slept with...
We're getting to that oh so crucial time in Love Island, where the seemingly solid couples start to crack under the pressure of being in a 2 week relationship, which in the show's terms is basically a three year marriage, and tonight's challenge throws up a whole world of problems.
Jack Fincham's Ex Is Reportedly Poised To Join Love Island & Fans Are Not Having It
The couples are tested on how well they know each other, and upon Eyal being asked how many people he thinks Megan has slept with, he replies with an estimate of 37.
No one is quite sure where he pulled that number from, but Megan was none too happy about her partner's somewhat generous guess, causing her to doubt their entire relationship and compatibility.
She admits in tonight's episode: " I'm absolutely fuming. I'm allowed to enjoy sex if I want to but it doesn't mean that I've slept with every Tom, Dick and Harry that walks in a bar. It's just annoyed me so much. You'd think he would have a bit more respect for me."
Although the pair spent a steamy night in the Hideaway last week and appeared to be closer than ever, Megan continues to doubt they would work together, saying: "I feel like I always knew in the back of my mind that there was something missing. I thought 'the closer we get, the more we hang out, the more natural and easy it will be.' But it's honestly not."
We can't wait for the drama!
Love Island is on ITV2 tonight at 9pm
Download Our Brand New App For All The Latest Love Island News