Love Island 2018 Bosses Introduce Strict Villa Rule For New Line Up
23 May 2018, 13:56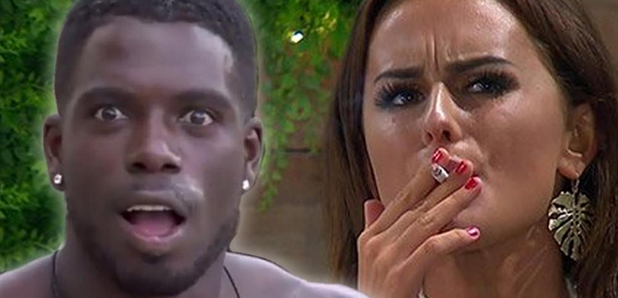 There are some pretty big changes coming to the upcoming Love Island series as bosses finally ban contestants from smoking on camera
As we gear up for the fourth series of the wildly popular Love Island which starts on the 4th June, the bosses are announcing some big changes, including banning smoking inside the villa or on camera after they were flooded with complaints during last year's show.
Love Island Bosses Contradict Caroline Flack's Latest Statement On Sex Scenes
Contestants will now have to smoke alone in a special 'hut' and only after they've asked permission from a producer, according to one tabloid.
However, not everyone thinks this is a good idea, with loads of Twitter users all saying the same thing; that all the best gossip goes down in the smoking areas and the show simply won't be the same without the all important smoking DMCs.
I feel like getting rid of the smoking area in #LoveIsland is a bad move. We will miss out on a lot of the usual gossipy whispers where the islanders mysteriously forget they are wearing a microphone. And they're being filmed. By like 10 cameras. @ITVBe

— Emilia Lucia Lommano (@EmiliaLucia) May 22, 2018
Fuming they're banning the smoking area on love island, what's the point in the show anymore that's where allllll the gossip happens

— Lauren (@Laurengodwin_) May 23, 2018
how are they not showing people smoking on love island this year ffs, that's when all the gossip happens

— sooopppphhhhhhh (@sophiaarollock) May 23, 2018
Love Island bosses have banned smoking. Honestly, how sad can people be complaining about that. LOOOOL

— Megan (@XMegFox_) May 23, 2018
There were more complaints received about the level of smoking on the show than of the bedroom activities and the bosses are listening to those comments, but have announced the sex scenes will very much still get air time!
Download Our Shiny New App For All The Latest Love Island News