It Looks Like Love Island's Olivia & Chris Hughes Have Split After She Tweeted & Deleted "My Heart Hurts"
20 December 2017, 10:39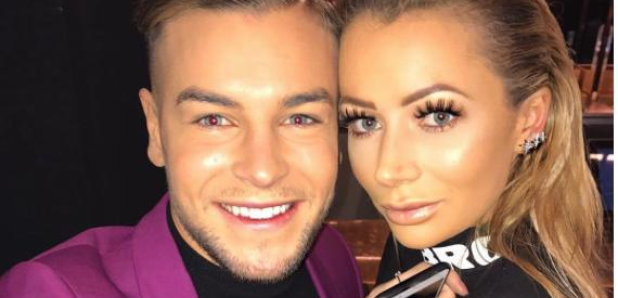 She's been dropping subtle hints at a break up on social media.
We know 99% of Love Island couples are not built to last more than a couple of months outside of the villa once they have scored a couple of #spon cheques for flogging charcoal toothpaste, and it looks like the latest couple to part ways is Chris Hughes and Olivia Attwood.
Fans have spotted Olivia tweeting and deleting some hints that she and Chris are no longer together, as she posted, "My heart hurts" and "I'm sure this time of year is cursed for me" before swiftly erasing it from her feed.
She also posted an ad on Instagram for bargain clothing brand InTheStyle reading, "Tag a girl who needs reminding men ain't s**t and LBDs are life", further hinting at trouble in paradise.
It comes after she revealed the couple had briefly split after Chris was spotted cuddling up to a girl in a club with rumours he had kissed her. She explained, "Obviously I was taking some time out from my relationship with Chris to work out what was going on in my head.
"Basically I wanted to sort of take a minute to assess what had actually gone on, because it's really hard when these things happen. He said he didn't kiss anyone so… I'm going to give him the benefit of the doubt. This is his last shot."
Well it looks like it's over once again – sad times.