Niall Aslam Reveals The Real Reason He Left Love Island In Heartfelt First Post Since The Show
28 June 2018, 11:54 | Updated: 28 June 2018, 12:07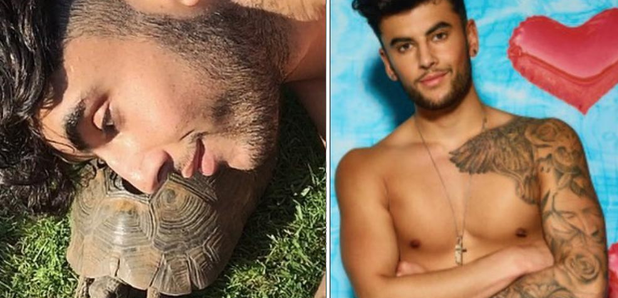 Love Island's Niall Aslam has broken his silence after his shock exit from the villa, opening up in a heartfelt post about living with Asperger's Syndrome, so what exactly is it?
Niall Aslam shocked the nation when he left the Love Island villa suddenly after just a week on the show, he has now broken his silence for the first time in a heartfelt Instagram post, opening up about living with Asperger's Syndrome.
Everything You Need To Know About The 12 New Love Island Bombshells? From Their Ages, Jobs And Fun Facts
Aspergers Syndrome is generally considered to be on the "high functioning" end of the autism spectrum, and people with it often find social situations, like that in the villa, awkward and difficult to participate in.
Niall admits that it took him going into the vila to finally accept the diagnosis he first received as a child.
He said: "For far too long I have suffered in silence and not acknowledged a massive fact about my life [...] when I was a young child I was diagnosed with Asperges Syndrome, a fact until this post has never [been] shared outside my family." [sic]
However, after taking some time out of the spotlight since leaving the show, Niall says: " I think it is important that I come forward, not only so that I can finally be honest with myself and to those around me, but also so that other individuals in my position can embrace their true colours".
He signs off the post saying: "Now it's time for this rainbow fish to dive deep into the big blue ocean and show the world what I'm all about - there's more layers to come!"
We're so proud Niall has come forward to share his truth with the world, and that he's had such overwhelming support from the British public, he's our favourite rainbow fish in the sea <3.
Download Our Brand New App For All The Latest Love Island News