7 Of The Most Tragic #Spon Posts To Come From The Love Island Cast
27 September 2018, 14:11 | Updated: 27 September 2018, 14:43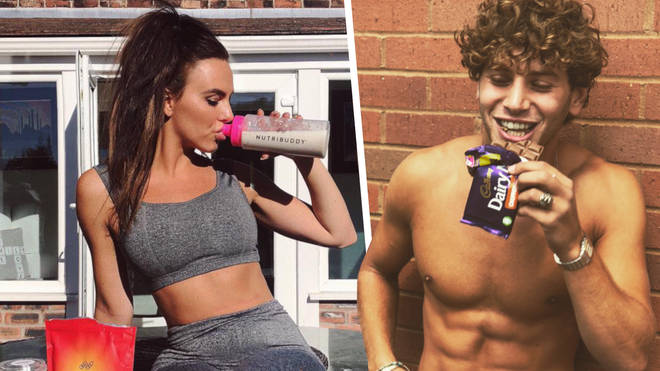 We hate it every time Love Island comes to an end, but it does bring out all of the Islanders desperate for those sweet (yet cringey) #ads.
Love Island opens up doors for their contestants. If they're anything like Dani Dyer, they might host their own radio show, or land a gig with their own reality series.
Or, if you didn't go on to win the show, you might end up flogging dodgy products, with cringe selfies on Instagram...
> WATCH: Jack Fincham Tries To Sell Very Dodgy Pens To The Public
Georgia Steel's sofa

Picture your dream sofa. You can't, can you? Because literally zero people have a dream sofa. Except for Loyal G, who thanked Love My Sofa for the sofa she absolutely loves.

And there was us, thinking the dream sofa would be one you could - y'know - sit on.

Niall Aslam's shark

The Meg is a scary action flick about a 70-foot shark demolishing everything in sight.

However, by the look on Niall's face, he couldn't look any less interested by the giant chompers around him. You're literally a rainbow fish; sharks eat those. Why do you just look like you're having an awkward photo with your nan?

Alex George's mortgage helpline

Things we'd turn to Dr Alex for advice on: medical issues.

Things we probably wouldn't turn to Dr Alex for advice on: relationships and mortgages.

At least you can call the Love Island lad on his hell-pline.

Eyal Booker's chocolate

Have you ever just ate a bit of chocolate, leaned against a wall, ripped off your shirt, and just laughed to yourself maniacally?

Then you're not the only one. Eyal did that exact pose as he promoted Cadbury's. (NOTE: Eating tonnes of chocolate definitely gives you those abs. Definitely.)

Hayley Hughes' Badoo

Imagine going on to a reality show all about dating, only to have two relationships during the series, both of which failed and resulted in heated arguments.

And then imagine getting that person, Hayley, to advertise your dating app. It just makes sense, doesn't it?

Kieran Nicholls' healthy cafés

(Do you remember Kieran from Love Island? Us neither, but go with it...)

This #ad features Kieran bowling down the street, looking like a proper 'ard nut. What could this be sponsoring? A new gym? A boxing match? A brand new movie starring Jason Statham?

Nope. It's advertising a café which specialises in healthy cakes. #LOGIC.

Idris Virgo's van hire

We've seen Islanders leave the Villa and walk away with deals for protein shakes and teeth whiteners, but we have never, ever seen this.

Idris is helping you, erm, drive about town with Wyse Cars, a car and van hire company. (As long as that town you're driving about is by Birmingham and Wembley, as that's where they're situated.)