Amber Davies' Feisty Response After Being Pictured With Her 'Ex Boyfriend' Has Left Us Confused AF
12 December 2017, 12:06
The Love Island star has been enjoying some fun nights out following her split from Kem...
When Kem and Amber split up recently after only a few months of dating, Love Island fans everywhere shed a collective tear. Kem's love life seems to have taken a back seat so that he can focus on his upcoming appearance on 'Dancing On Ice' but Amber's has been headline material.
After a recent night out in Essex, Amber appeared to confirm that she was back with her ex on Snapchat, well that's what many people thought anyway.
> The Throwback Love Island 2017 Contestant Photos They Really Wish They'd Deleted
However Amber has now hit back at claims she is back with her ex and explained to fans that they shouldn't believe everything they read during a recent Snapchat sesh. Check out the video above to see the whole thing.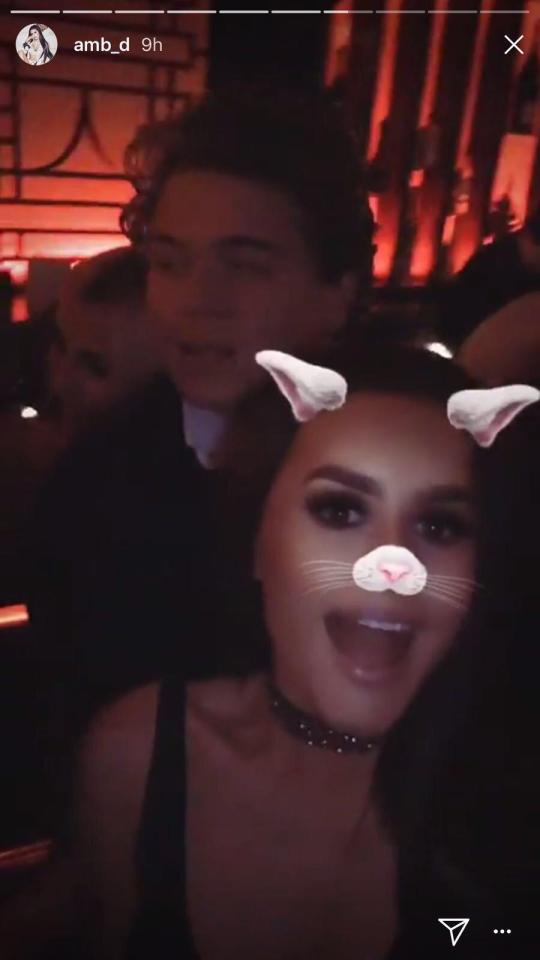 (Pic: Snapchat)
In the video Amber explains, "So this morning I woke up to some very interesting stories about me. Don't believe everything you read guys it's honestly not true. Me and Sonny have literally been friends for absolute years and he's not my ex boyfriend".
The reality star could be seen enjoying a night out with Sonny Hall, who is a reported ex boyfriend of Amber's, in her Snapchat story from a night out recently and sources claimed they couldn't keep their hands of each other in the club.
Speaking to one tabloid, a source explained, "Whether Sonny is just a rebound for Amber is unclear at the moment but the two couldn't keep their hands off each other at Sugar Hut nightclub in Essex on Saturday.
They went on to add, "Amber didn't seem to mind who knew as she was posting videos on Instagram of her cuddling up to his little white puppy while still at his home on Sunday morning. That can't have been easy for Kem to see."
So Sonny's not an ex boyfriend, but is he a potential new flame for Amber? We're hella confused rn.
> Download Our Fancy New App For All The Latest Celeb News!
Whilst you're here, check out fellow Love Islander Olivia's past as a 'Monster Girl'...