Love Island 2018 Star Niall Aslam's Friends 'Can't Get Hold Of Him' After Leaving The Villa
13 June 2018, 09:12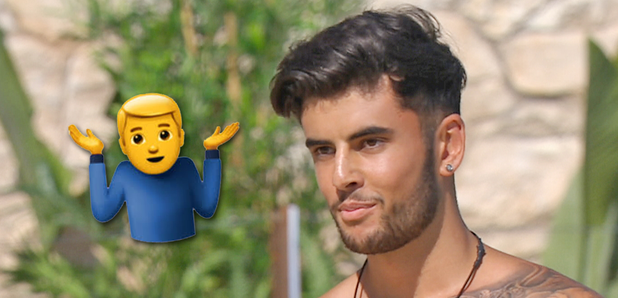 After leaving the villa for personal reasons, Niall Aslam has been unreachable and his social media has remained silent.
When we found out that Love Island 2018 star Niall Aslam had left the villa, we were stunned. How? Why? When?
The reason given by the show was that Niall had left for personal reasons, but since leaving the villa his friends say that the 'can't get hold of him' and fans of the show have been questioning why Niall left?
> WATCH: Olivia Attwood Makes A Public Appeal To Get Love Island's Alex A GF
Speaking to one tabloid, a close firned of Niall revealed, "We don't know what's gone on and we haven't spoken to him so we're in the dark." They also revealed that they were "shocked" and that they "couldn't get hold of him" after his villa exit.
Another friend added, "We just found out when it came on the press. We are as shocked as everyone else is. It's a shame as he was doing really well and taking the show by storm. He is really popular as he's a lovely boy."
The news was broken to Niall's fellow Love Island contestants by Alex who told them, "For personal reasons unfortunately he can't continue or come back to the Villa".
Georgia, who was coupled up with Niall at the time, responded by saying, "Obviously I was coupled up with him so obviously I came closer to him than most people in here but it wasn't just that. He was actually my friend, my buddy."
Fans of the show were naturally sad that Niall had to leave and were curious to know what the reason was behind his departure...
So I need to know why Niall left the villa... I've been wondering about it way too much #LoveIsland

— Nat...x (@Utterz5) June 13, 2018
Any news on why Niall left? Because am fully raging about it, he was my fave #LoveIsland

— Lauren Wheeler (@LaurenWheeler7) June 13, 2018
Why has niall leftttttt!!!!!! does anyone know!!!? Reply below what they mean by "personal problems", like if his nan is ill why cant they just say so? #LoveIsIand2018 #LoveIsland #niall

— Riz Khan (@RizKhanMua) June 13, 2018
> Download Our Free App For All The Latest Love Island News!