Harry Styles Features On A Song With Bandmate Mitch Rowland
7 September 2023, 13:57 | Updated: 7 September 2023, 14:17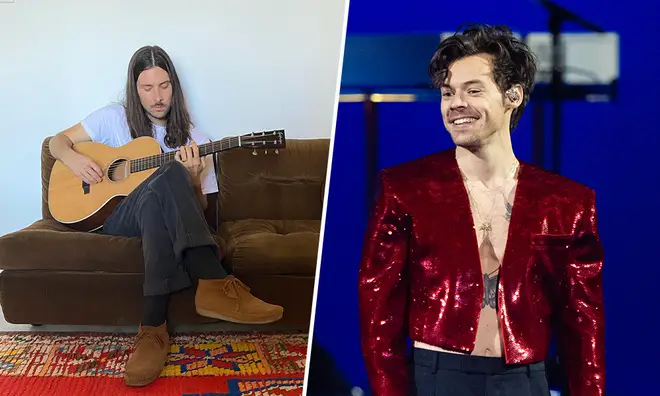 Mitch Rowland's album, which comes out in October, features Harry Styles vocals.
Harry Styles recently wrapped on Love on Tour and is taking a well deserved break – fans keep spotting him out and about in London, walking with girlfriend Taylor Russell and riding lime bikes.
It nay be a long time until we get any new material from Harry, considering his last album 'Harry's House' was released in May 2022, but fans can fill their void with his bandmate Mitch Rowland's upcoming record.
Mitch also happens to be Harry's bandmate, his lead guitarist in fact, and he's the first artist signed to the One Direction star's label Erskine Records. Diehard Harry fans will also know Mitch co-wrote a number of the pop superstar's biggest hits, like 'Watermelon Sugar' and 'Golden'.
'Come June' is Mitch's first album and will be released in October after he first started writing during the pandemic.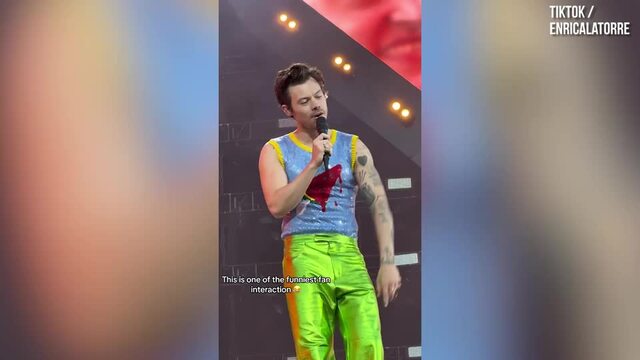 Harry Styles flustered by fan's risqué response
There's one particular song on the album called 'Here Comes The Comeback' which he initially gave to Harry himself, but it never made Harry's final track list. In an interview with NME he revealed Harry did sing part of it while making 'Harry's House' but it didn't go much further than that.
The 'As It Was' hitmaker 'immediately loved' the track and 'kept playing it off his phone' before asking if he could have the song.
"I did hear him sing on it," Mitch recalled. "And it stayed like that for a while, then he put it on the shelf and no one talked about it so I asked for it back."
Mitch ended up asking Harry to add some more vocals to it, which will be heard on the second verse.
He added: "I kept hearing his voice on it when it wasn't there, though, so I was like, 'It'd be fun if you came back on it a little bit', so I think he comes in on the second verse and stays in for a little bit."
Mitch is married to Sarah Jones, Harry's drummer, who he credits for giving him the confidence to make his album.
He described her as: "She's like my own tastemaker – she likes to say, 'You'd be f****d without me'."
'Come June' will be released on 17th October by Giant/Erskine, the latter which is Harry's label he launched in 2016.
OneRepublic's Ryan Tedder reveals how he wrote One Direction, Adele, and Beyoncé songs | Capital
Listen live to Capital, and catch up on any shows you missed, on Global Player.