Harry Styles And Taylor Russell's Complete Dating Timeline
10 November 2023, 11:59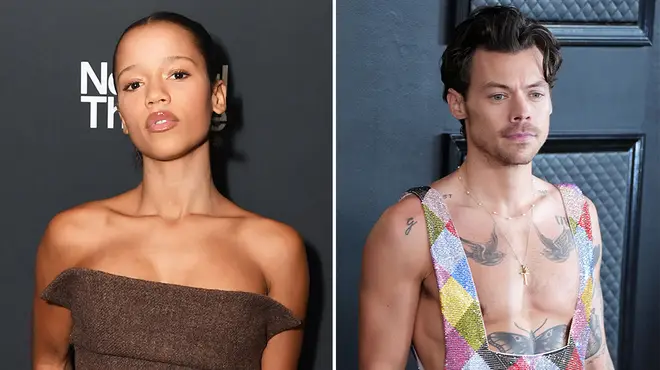 Harry Styles and Taylor Russell are fast becoming our new favourite celebrity couple. How long have they been dating and how did they meet?
It's official, Harry Styles has a new girlfriend; everyone's favourite pop icon is loved up with model and actress Taylor Russell who he's been photographed with on a few occasions, looking super cute.
After Harry supported Taylor on the opening night of her play, The Effect, fans were heartbroken and happy all at the same time to see the 'As It Was' singer had found romance once again following his relationship with Olivia Wilde which came to an end in 2022 after two years.
Most recently, Harry and Taylor were pictured looking like any other happy couple as they watched U2 at Las Vegas' Sphere concert. Harry sweetly had his arm around his new girlfriend as they watched the show together – pics which soon went viral as fans noticed he has a new buzz cut.
How long have Harry and Taylor been dating, how did they meet and what else do we know about their adorable relationship? Here's everything you need to know about this new pairing.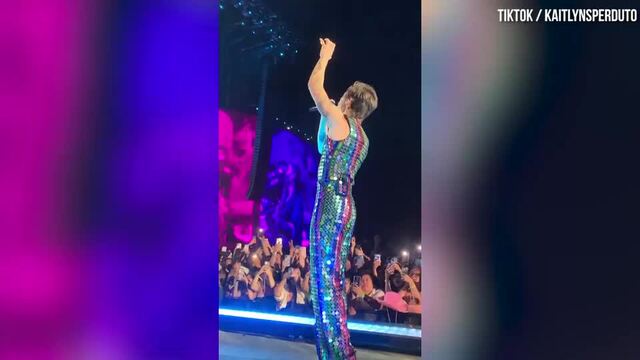 Harry Styles performs at Coachella
Harry Styles and Taylor Russell watch U2 at the Sphere
Harry and Taylor danced along to U2's biggest hits as they watched the group perform in Las Vegas' brand new venue the Sphere. Even though fans were more interested in his new haircut, we can't deny how cute these two look in the pics obtained by TMZ.
According to fans in the crowd they were 'cuddled up all night long' and were having a great time with a group of their friends, even dancing in a circle at the end of the night.
Harry Styles is 'getting serious' with Taylor Russell
The latest intel is that this once 'rumoured' relationship could be moving fast, as it emerges that the singer is "head over heels for Taylor and loves spending as much time with her as he can".
A source told Us Weekly: "Things are very serious, and Harry definitely sees a future with Taylor."
"Despite their busy schedules, they make time for each other as often as possible," it was revealed.
It comes after Harry and Taylor were spotted together at an after party in October for Taylor's stage show, The Effect in London, where they were "smiling and laughing together".
Trying to keep their romance 'under the radar' the pop star was seen "whispering" into the actress' ear after introducing her to his long time celebrity friend James Corden.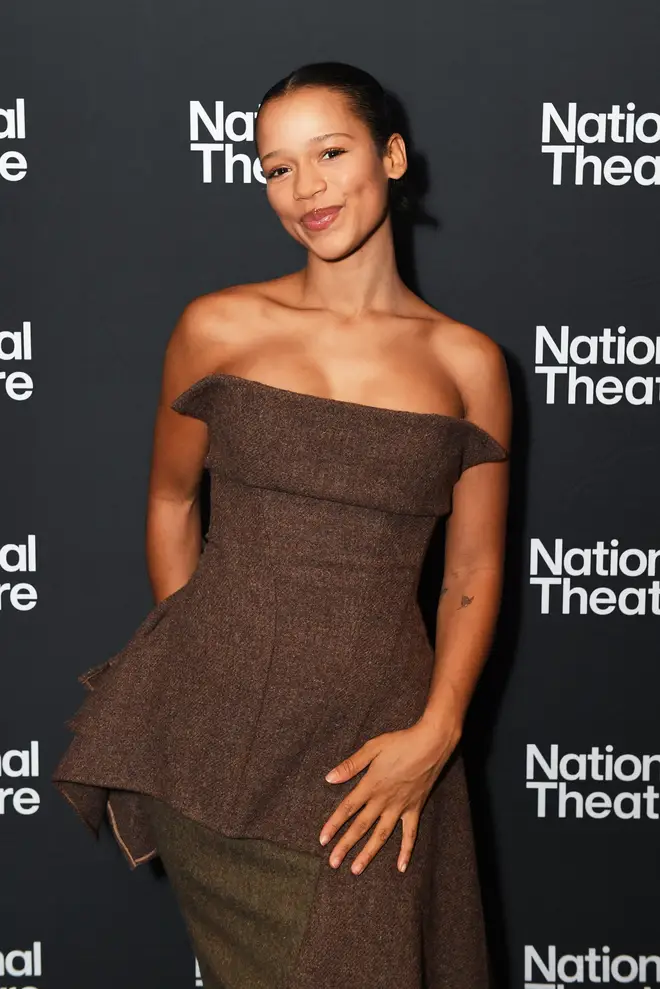 Is Taylor Russell Harry Styles' girlfriend?
Taylor and Harry are officially dating it seems! It's his first relationship since he and Olivia Wilde split at the end of last year following a two-year romance which saw the star divide his time between the US and the UK.
Harry is known for keeping his relationships out of the spotlight so it's unlikely he'll ever directly address this new romance, unless he pens some lyrics about their fling in potential new music.
Harry wrapped on Love on Tour earlier this summer, meaning he's got more time to spend on his relationships including supporting Taylor in The Effect, the play she stars in the National Theatre in London. The 'Watermelon Sugar' was even seen supporting Taylor at her opening night of the show, where he introduced her to his pal James Corden.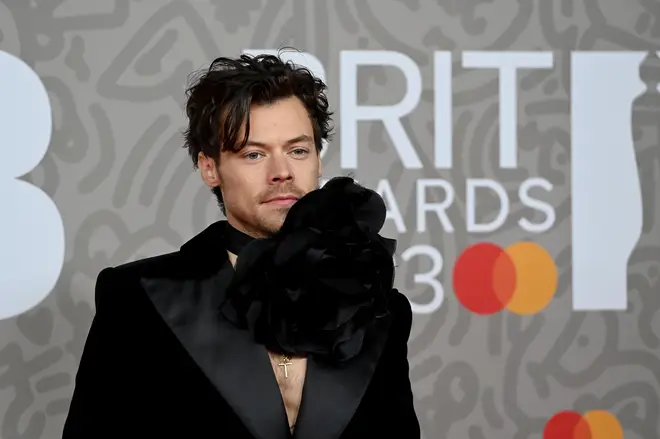 How long have Harry and Taylor been dating?
It's thought Harry and Taylor have been dating since June 2023, after they were first spotted together in London. She was later spotted at his Love on Tour concert in July in Vienna, where the actress danced the night away in the VIP section of the crowd according to TMZ.
Taylor's believed to be a huge fan of Harry's music too, so it's no wonder he returned the favour by supporting her at the launch night of stage production The Effect in August.
How did Harry Styles and Taylor Russell meet?
It's not known how Harry and Taylor met one another, but they were first pictured at the Venice Film Festival in 2022 when Harry was promoting Don't Worry, Darling with then-girlfriend Olivia Wilde.
They were first spotted together in London in June so it's not known when and how they were officially introduced. However, they apparently run in similar circles so this could have very much been a "through mutual pals" kinda situation.
Listen live to Capital, and catch up on any shows you missed, on Global Player.