Love Island's Amber Gill Claps Back At Troll Who Says Her 'Fame Is Over'
7 August 2020, 12:50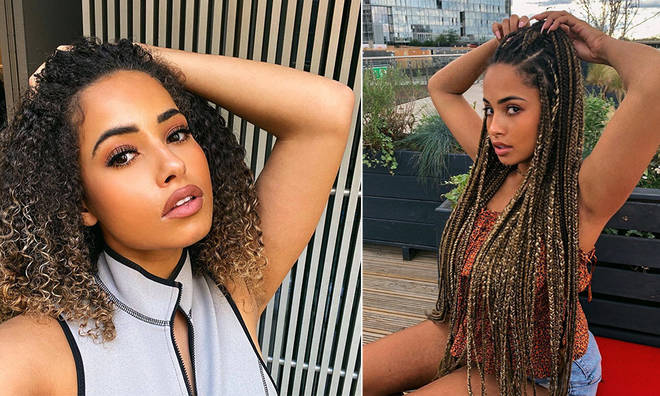 Amber Gill shut down a troll who claimed the Love Island winner's 'fame is over'.
Love Island star Amber Gill has hit out at a troll who left a negative comment on her TikTok video.
After the Geordie beauty posted a video of her doing a viral 'put a finger down if' challenge, one user took to the comments to write: "5 mins of fame is over [sic]."
Love Island's Amber Gill Slams 'Pathetic' Ex Greg O'Shea After He Shaded Her In Savage Tweet
It wasn't long before the 23-year-old clapped back, sarcastically writing: "How will I survive!?"
Fans of the 2019 winner of the dating show were not here for the comment and wasted no time in jumping to her defence.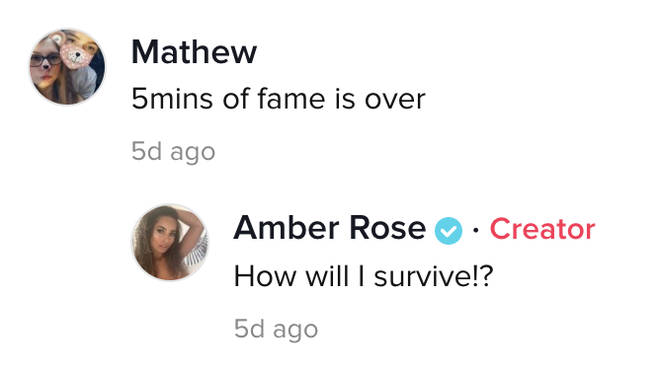 Taking to the comments, one wrote: "That's a bit harsh bruv, why u gotta be so negative [sic]."
However, the troll carried on sharing comments and went on to say he thinks Molly-Mae Hague and Tommy Fury should've won the show, instead of Amber and her ex, Greg O'Shea.
In a string of comments, he added: "It's called "love island" going on there to find love,it should not of been her and Greg that won. Molly and tommy should off won they found love [sic].
"Nah! Really should of been molly and tommy, it's called love island [sic]."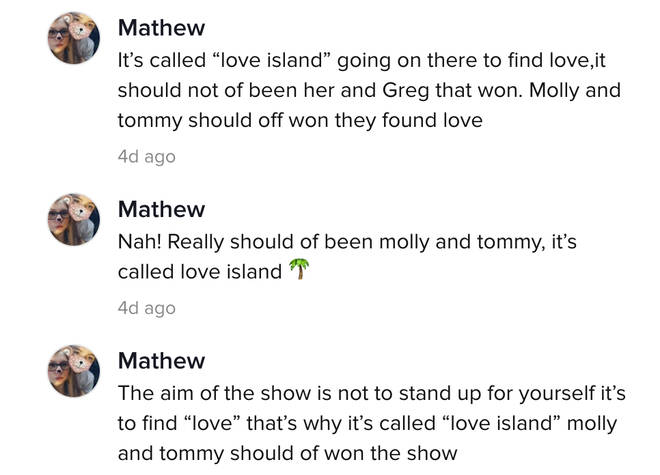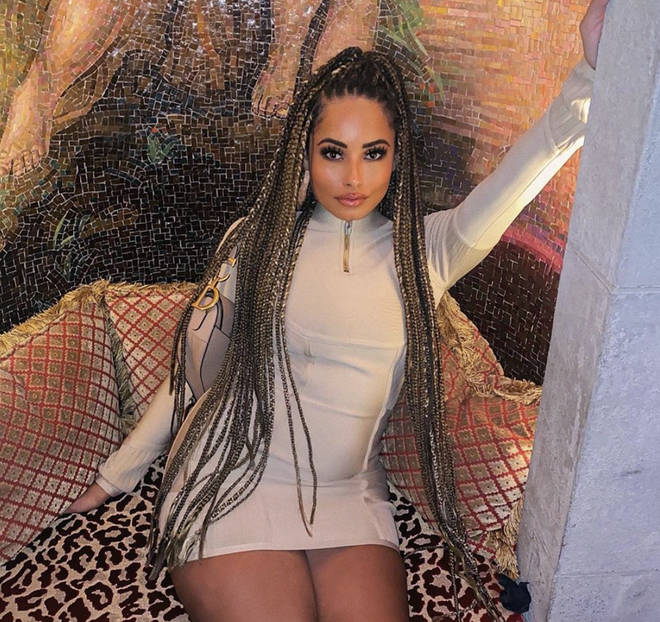 A fan of Amber's went on to hit back, saying that Amber won the show because she 'deserved' it, writing: "She won the show because she deserved too. she stood up for herself all the way and michael the cocky full of himself couldn't see what he had!xx [sic]."
However, the troll came back to join in the back and forth, adding: "The aim of the show is not to stand up for yourself it's to find "love" that's why it's called "love island" molly and tommy should of won the show [sic]."
Amber, who recently celebrated her 23rd birthday, didn't continue to respond to the comments made.
> Download Our App For All The Latest Celeb News