Four Things We Learnt From Leigh-Anne's Book 'Believe'
27 October 2023, 11:56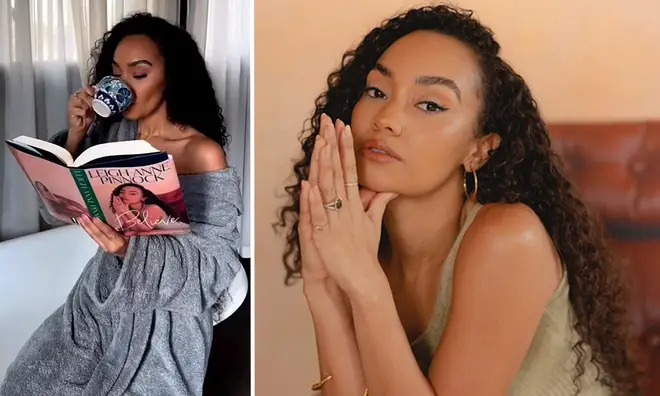 After Little Mix's break and diving into a solo career, Leigh-Anne has written an empowering memoir titled 'Believe', here are her main talking points so far.
In October Leigh-Anne Pinnock published her first book Believe, an open and honest memoir sharing the lessons and experiences which brought her to where she is today.
The 32-year-old singer-songwriter, who is the mum of twins and married to footballer Andre Gray, opens up about her early family life, taking the world by storm in pop group Little Mix as well as her struggles with racism and identity.
After launching her solo career off the back of Little Mix's hiatus this is a highly-anticipated tell-all autobiography. These are the top revelations shared by Leigh-Anne in her book Believe.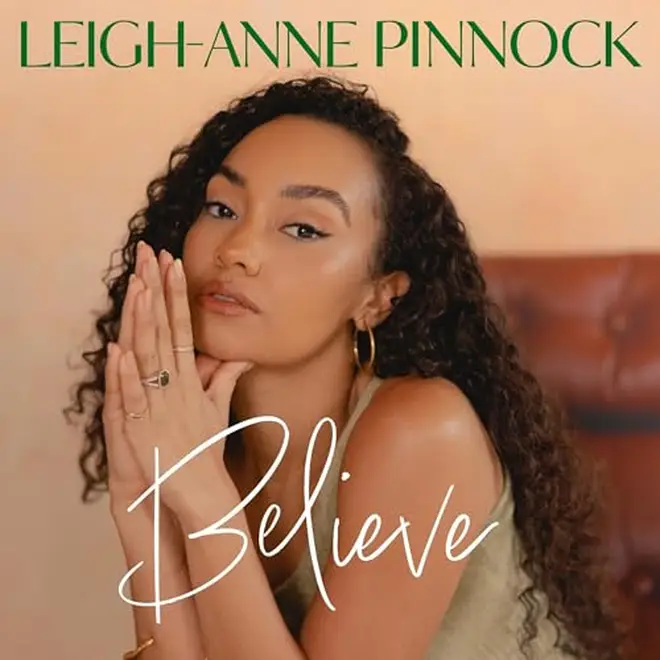 Leigh-Anne details "sickening" moment her head was shaved for X Factor
In her memoir Believe Leigh-Anne describes feeling like an "afterthought" in the early days of Little Mix. She opens up about how she felt X Factor producers "didn't seem to know how to define [her] identity" and took inspiration from other people of colour in the industry - especially Bajan singer Rihanna.
She writes: "Rather than encourage me to be myself or give me the space for my own personality to shine through, instead they tried to simply copy and paste an identity from somewhere else. Notably, Rihanna."
"During the makeover stage on The X Factor, the producers gave me her [Rihanna's] iconic red hairstyle – from her Loud era – an exact match, shade for shade. And they shaved one side of my head."
She said she felt it was "an attempt to give me this kind of 'punky pop' personality," which didn't match her true self.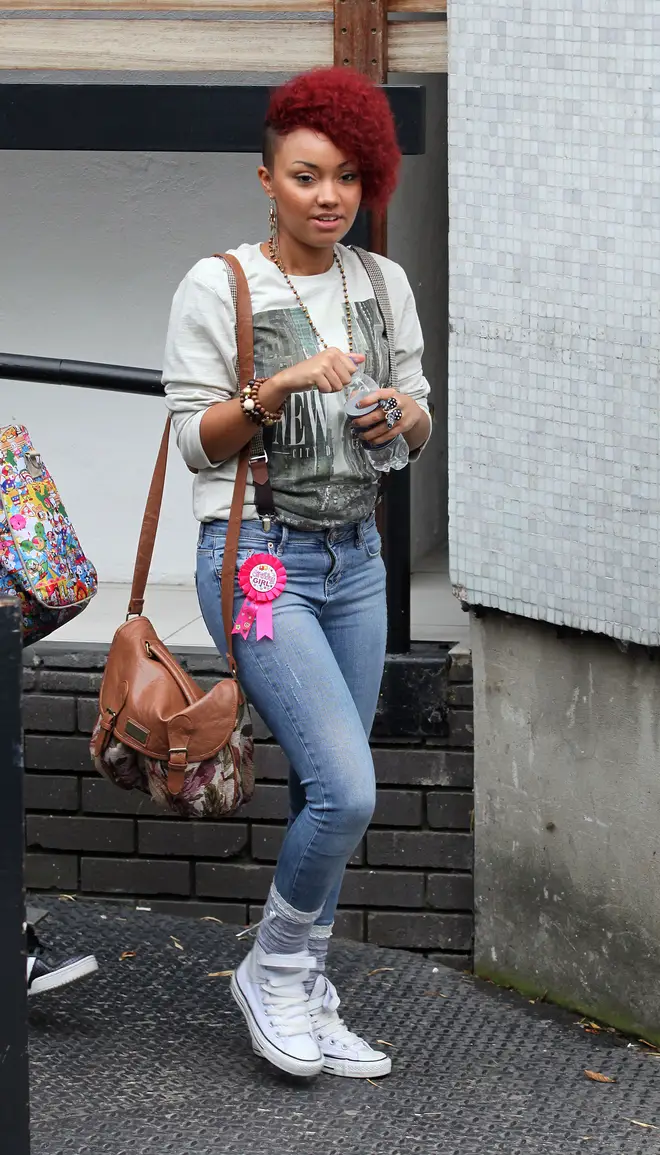 Leigh-Anne explained: "I remember the sickening buzz of the clippers, my curls dropping to the floor around my feet. I stared at this girl in the mirror, a face I barely recognised."
"Who was she? What did other people see when they looked at me? Did they even see me at all?"
On Capital Breakfast Leigh-Anne said finding her identity within the group was "really hard": "Every girl kind of had their thing, like Jade was the cute Geordie and Perrie was this beautiful blonde, incredible voice. Jesy was inspirational - and I was like, 'Where do I fit in this?'
"I went through like, 'Okay do I have a certain hairstyle that I always rock or wearing the sexy dresses?' And really struggling to find this place."
"I did find myself losing parts of me," she said candidly, "I went into that group so confident, confident in my voice and right from the beginning these things were just chipped away, chipped away".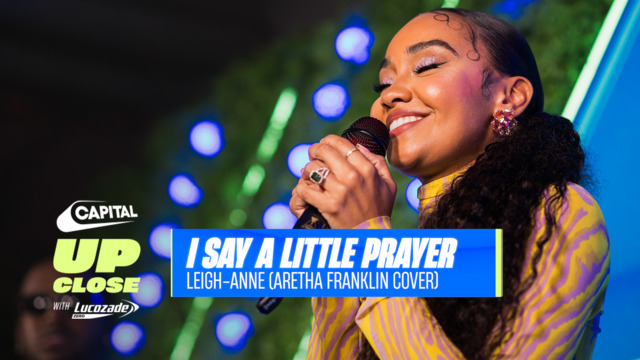 Leigh-Anne's Emotional Cover Of 'I Say A Little Prayer' Live | Capital Up Close Presents with Lucozade Zero
Leigh-Anne addresses Jesy Nelson's Little Mix exit
In her auto-biography Believe Leigh-Anne talks about the 'painful' departure of fellow bandmate Jesy Nelson who left the band in 2020, reducing the group to a trio act with bandmates Jade Thirlwall and Perrie Edwards.
Leigh-Anne says in her book (via MailOnline): "It was a complex and painful thing to come to terms with. We all felt it, that pain and sadness. The whole thing felt like a weird break-up, and I wasn't prepared for it."
"I wasn't prepared for the intensity of those emotions. The whole thing was abrupt and sad and then it was messy, which made it even more painful."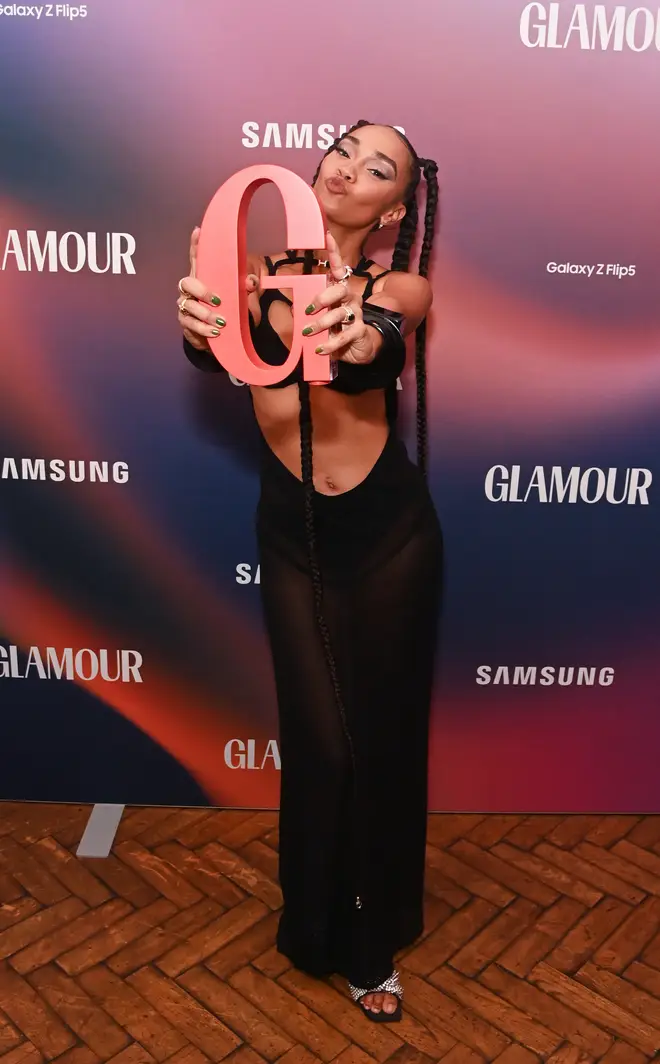 Not long after Jesy embarked on her solo endeavours, an online frenzy began. In Believe Leigh-Anne writes: "In the moment it felt truly awful as much as I tried to avoid Instagram and Twitter I kept seeing comments and debates that were taking place on every platform.
"Even when I put my phone away and refused to look at it there was still this underlying anxiety about what was happening online."
And then, melting our hearts, Leigh-Anne revealed: "But then something so beautiful pulled me out of that horrible spiral - one of my babies smiled at me for the first time."
Leigh-Anne Pinnock's book Believe went on sale Thursday, October 26th.
The 'Don't Say Love' star is newly a mum of two after her and bandmate Perrie surprised Mixers with the announcement of their simultaneous pregnancies in 2021.
The pregnancy surprises continued when Leigh-Anne revealed she had twins in August 2021! On Instagram she wrote: We asked for a miracle, we were given two.... Our Cubbies are here."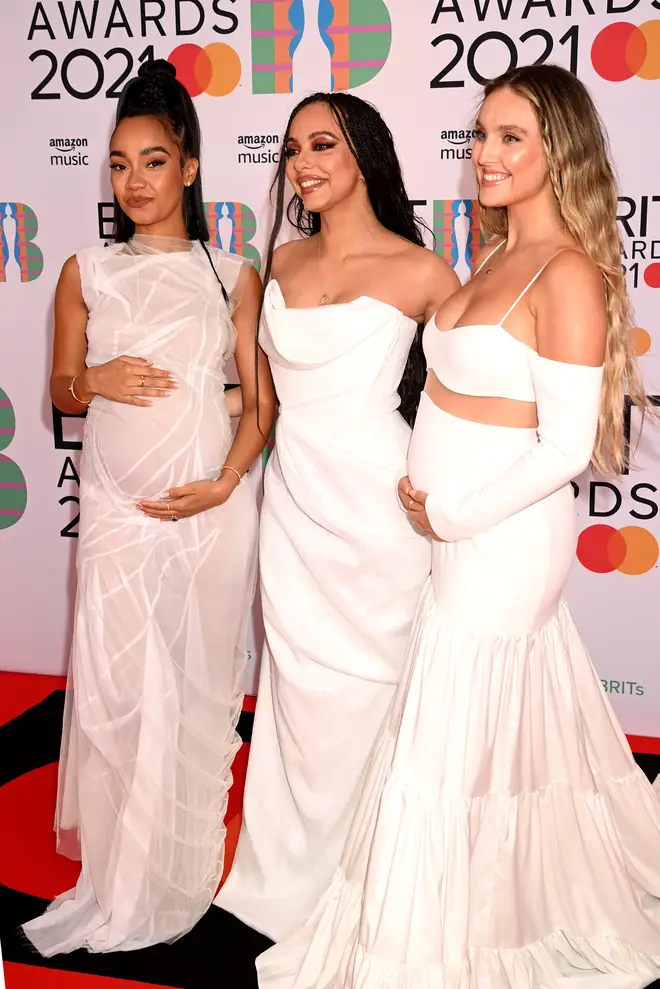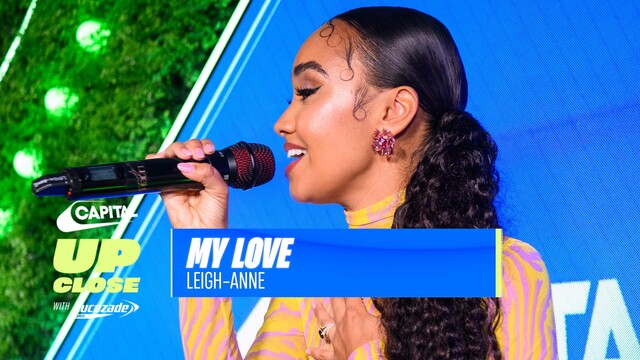 Leigh-Anne's FIRST Live Performance Of 'My Love'
Leigh-Anne says Perries Edwards, Jade Thirlwall and Jesy Nelson were like 'family' in new book Believe
Commenting on how hard Little Mix took Jesy Nelson's exit in 2020, Leigh-Anne writes in her memoir that the four of them had become like "family" and found the experience "traumatising".
"I've been to therapy during the course of my career. When we decided to pause Little Mix, I felt compelled to go back. We all did," she disclosed.
Little Mix, which was now just the three of them, took a well-deserved break in 2021 and Leigh-Anne has been the first of three to launch her solo career.
"In fact, it happened a little earlier than our hiatus," the singer went on, "We were a family, the four of us were like sisters, and we had been that way since we were teenagers, so it's not an over-exaggeration to say that losing a member was a traumatic experience."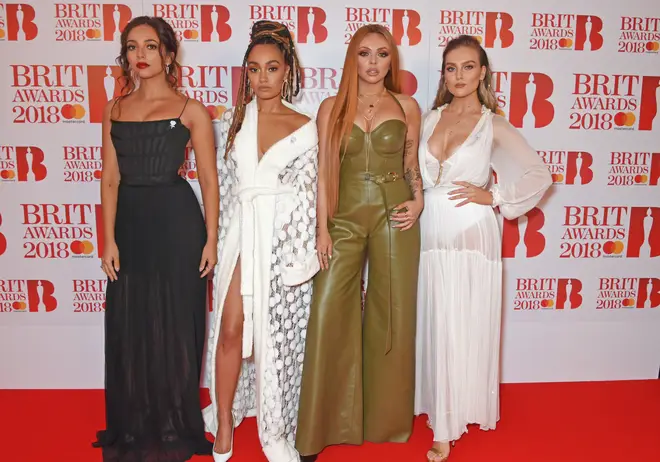 "When you have felt so much love and support with another person over such a long time and then that suddenly disappears you never fully get to understand why, it hurts."
"Therapy helped me, helped all of us, process what had happened and manage the emotions that came with it. All of that messiness is now so far behind me that it's not even worth commenting on. We have moved forwards into something even brighter and stronger."
The experience pulled the three of them "even closer together," she writes.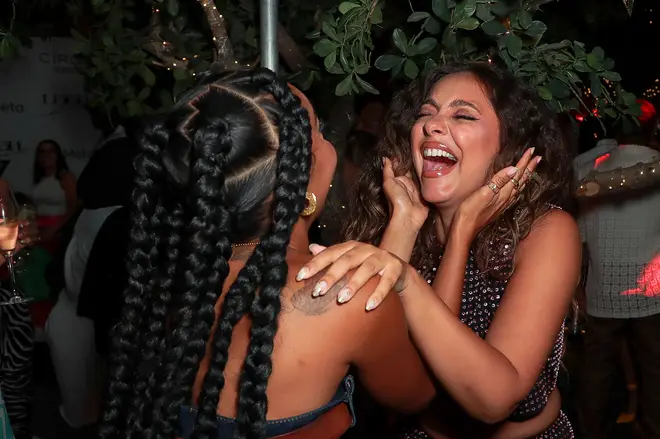 Leigh-Anne opens up about her struggles with racism in new memoir Believe
Previously, Little Mix star Leigh-Anne has been very open about experiencing racism in her childhood and within the music industry. This is a topic she delves into his her book.
Talking to us on Capital Breakfast Leigh-Anne said: "What was hard about that time was not really understanding what was going on. The reason I felt like this was down to the colour of my skin - and I couldn't even say those words.
"It just didn't make sense to me, I went to a multicultural school and growing up I was told that race wouldn't hold me back so when I realised... it was shocking, even for me."
The auto-biography Believe, offers insight into her experience growing up in a mixed-raced family in Britain as well as showing the behind-the-scenes of being black woman in music and how she struggled with her identity.
Listen live to Capital, and catch up on any shows you missed, on Global Player.