Leigh-Anne Pinnock Opens Up On Twins' Adorable Reaction To Her Music
8 September 2023, 13:27 | Updated: 12 September 2023, 16:42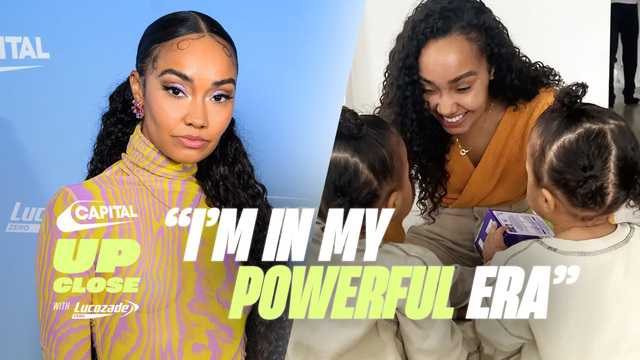 Leigh-Anne talks new album, her twins singing her music, and the inspo behind 'My Love' 😍 | Capital
Leigh-Anne Pinnock spilled all on her new music and adorable family at her first live show as a soloist.
It's been a few weeks since Leigh-Anne put on an exclusive gig for Capital listeners for Up Close Presents Leigh-Anne, and now that her brand new single 'My Love' is out we can finally share more details about what went down at our intimate gig.
Leigh-Anne was joined on stage by Capital presenter Rio Fredrika for a Q&A all about her new music and how her family have inspired her solo material and she made all our hearts melt when she spoke about her twins' reaction to her music.
The tots apparently chant 'see mama dancing' when listening to her music – we can't cope!
Quizzed about her second solo single 'My Love', Leigh-Anne spilled: "It's a celebration of love, every type of love. I love really deep and really hard, but I feel like the love that matters the most is self love. It's powerful, it's strong and it's a really empowering song."
Naturally, fans in the crowd had all kinds of questions about whether Leigh-Anne has an album coming after dropping 'Don't Say Love' and now 'My Love' this summer, and she gave us exactly what we wanted to hear.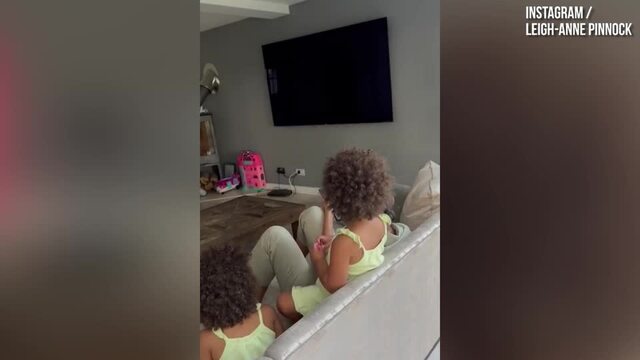 Leigh-Anne Pinnock shares sweet footage of her twins watching her new song
The former Little Mix singer said: "There is definitely an album. I don't want to rush it. I want people to see the all different sides of me first and hear all the different vibes and then hopefully next year, we'll have to see. I'm not going to put a date but it's coming."
The crowd at Pergola on the Wharf of course were whooped for that one.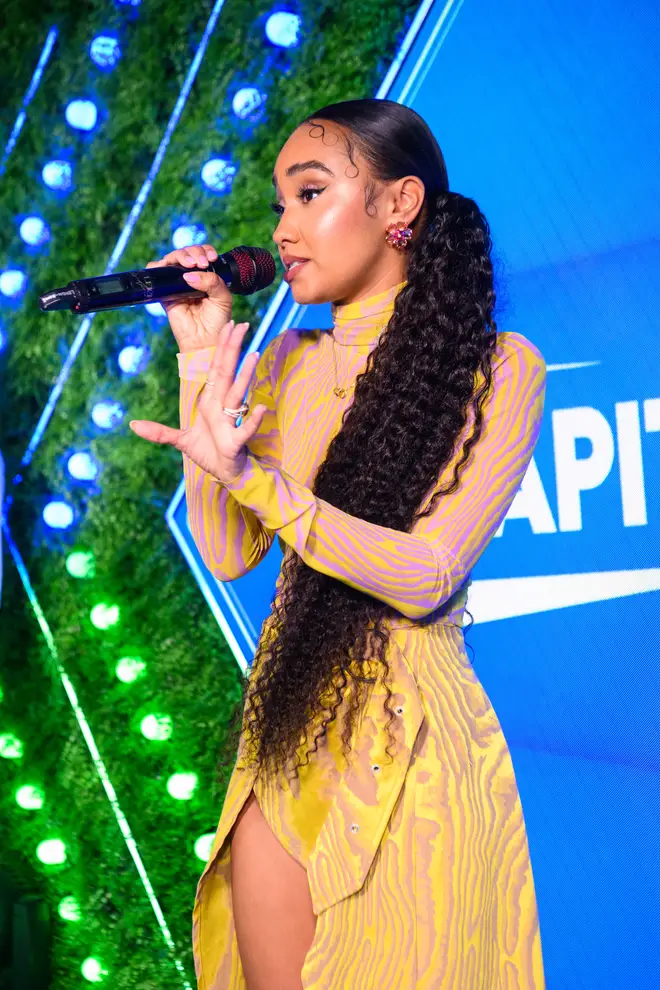 Leigh-Anne performed a few songs on the night, acoustic versions of 'Don't Say Love', 'My Love', and a cover of 'I Say A Little Prayer', the first of which marked the launch of the 31-year-old's solo career.
"I know it's a bop and I didn't know what to expect to be honest but the reaction was just incredible, it was amazing," Leigh-Anne recalled. "It feels so alien and weird being on my own but it feels right and I'm enjoying every second."
Asked on her twin babies – who are now two years old(!) – and their response to her music, the pop star had the cutest anecdote to share, revealing the little ones are keen to watch their mum's music videos.
She explained: "Honestly, it's so cute, they literally sing 'My Love'. It's always, 'see mama dancing see mama dancing' and they just sing along to it."
On the day of 'My Love's release Leigh-Anne shared a heart-melting video of her children reacting to the music video, singing along and dancing.
Leigh-Anne's FIRST Live Performance Of 'My Love' | Capital Up Close with Lucozade Zero
Listen live to Capital, and catch up on any shows you missed, on Global Player.