All The Photos So Far Of Leigh-Anne Pinnock's Adorable Twin Babies
11 April 2023, 15:44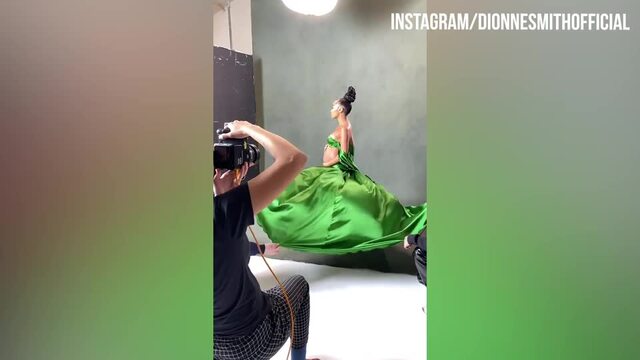 BTS of Little Mix's Leigh-Anne Pinnock maternity shoot
Leigh-Anne Pinnock and fiancé Andre Gray became parents to two cute babies in 2021, here are all the adorable pictures of their family of four.
Leigh-Anne Pinnock and Andre Gray's 'cubbies' arrived on 16 August 2021, days before Little Mix bandmate Perrie Edwards also became a mum.
The pop sensation and her footballer beau have understandably been keeping their tots out of the spotlight since their family expanded, but occasionally they treat fans to a photo of their tiny additions.
Unearthed Video Shows How Little Mix Were Really Formed
The heart-melting photos had us looking at all the other glimpses Leigh-Anne has shared with fans of her bundles of joy, so we've rounded up all the pictures she and Andre have posted so far, for the feel-good vibes we all need.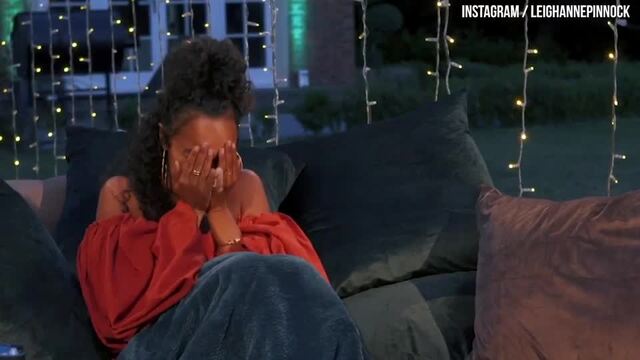 Leigh-Anne Pinnock shares sweet video of how Andre Gray proposed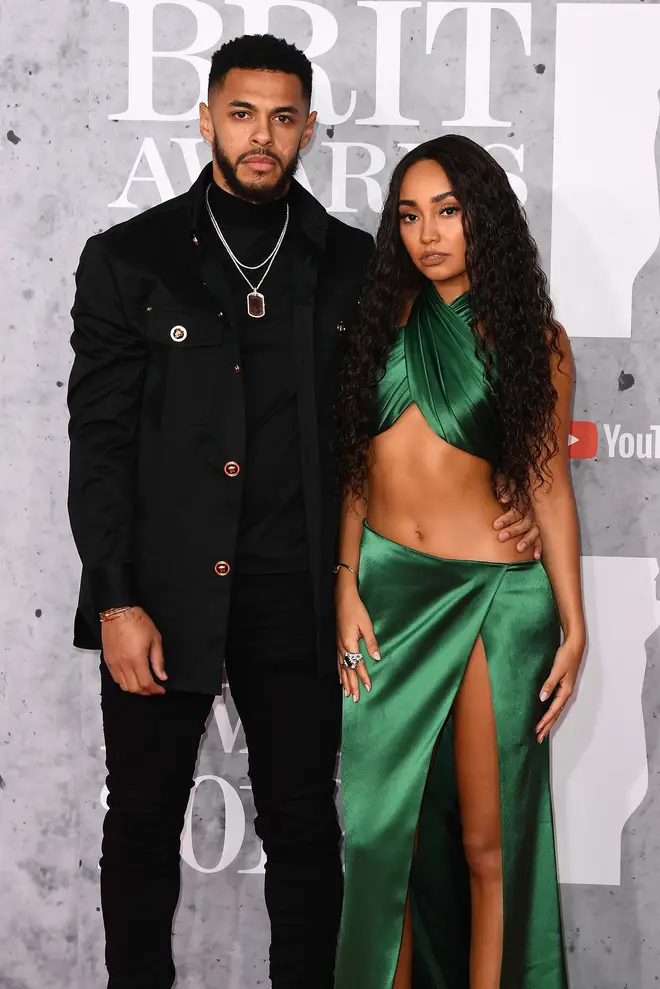 Leigh-Anne Pinnock gives fans a rare glimpse of her twins on Instagram
Leigh-Anne shared the sweetest Easter Instagram post and gave fans a rare insight into her life at home with her twin 'cubbies'.
The Little Mix star and fiancé Andre have remained private when it comes to their kids, they are yet to reveal their names and genders to the public but Leigh-Anne's followers think she just confirmed the rumours.
The latest snap seemed to hint to fans that her babies' were two little girls with many fans pouring into the replies and commenting on the tot's hairdos.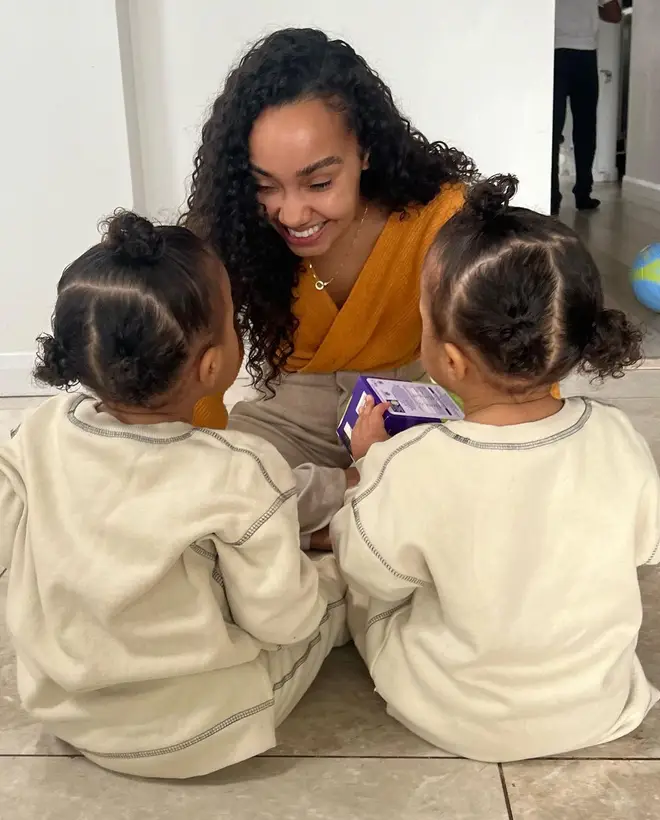 Leigh-Anne and Andre celebrate their second Christmas as parents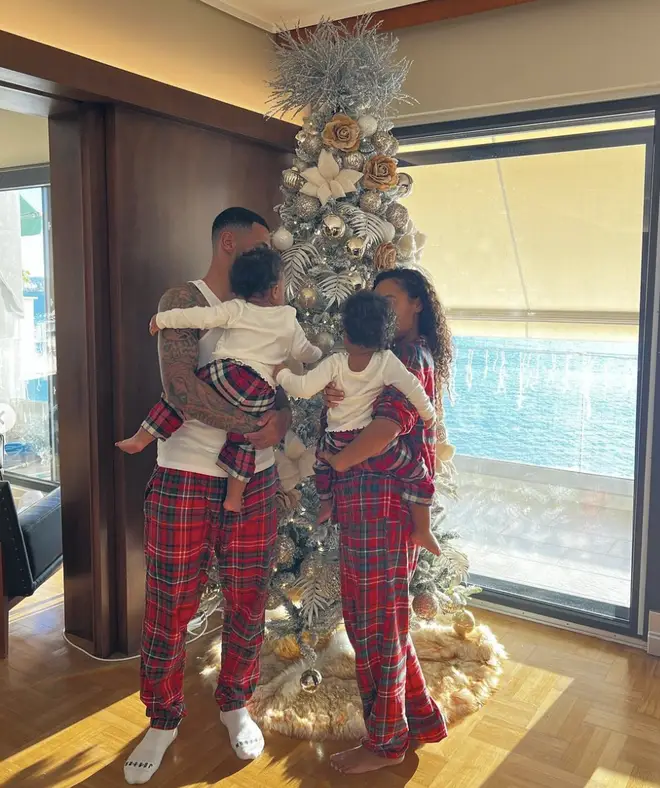 Leigh-Anne, fiancé Andre and their babies took the cutest family photo on Christmas Day to share with their fans, melting our hearts even more by wearing matching pyjamas.
With a baby in each of their arms, Leigh-Anne and Andre grinned at the camera for a pic she shared on the 'gram.
"Merry Christmas from the Graynocks," the Little Mix star captioned the post.
Leigh-Anne and Andre's babies turn one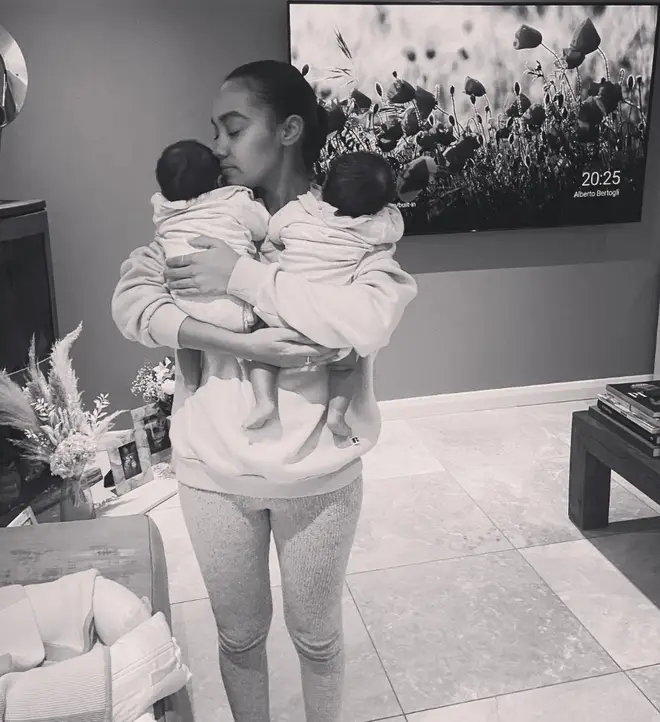 Leigh-Anne had the cutest Insta' message when her babies turned one, celebrating the occasion with a string of too-cute photos.
She wrote alongside the post: "Our cubbies turn one today. I am filled with so much emotion, pride but mostly happiness. I never knew how this was going to change my life, being a mum to two incredible little bubbas.
"I am so so grateful and so lucky that I get to wake up to their smiles every morning. My life has a whole new meaning. I have been given a miracle and I will never have the words to express how thankful I am for it."
Leigh-Anne wishes Andre a happy birthday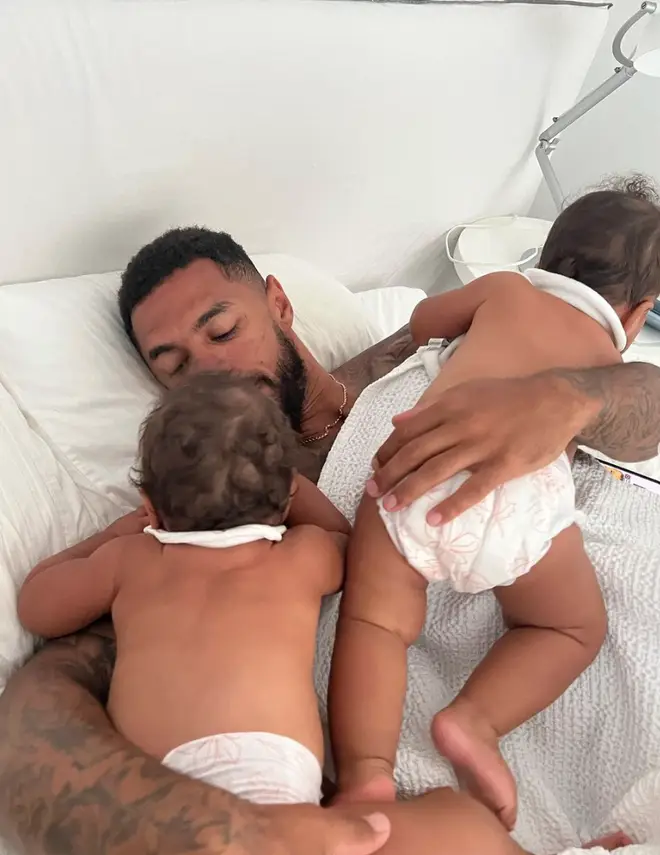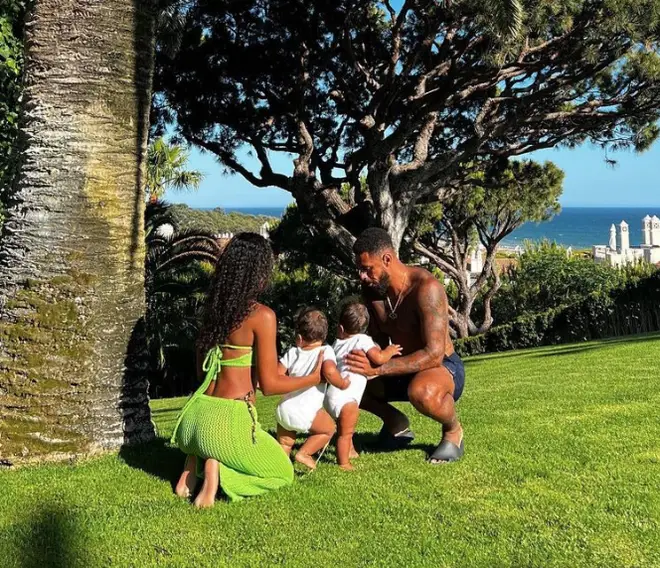 Leigh-Anne and Andre only had us more in awe of their family's cuteness when the Mixer posted some heart-melting photos of fiancé Andre with their babies as they celebrated his 31st birthday.
She sweetly wrote on Instagram: "Happy Birthday Super Dad! You were born to do this️ @andregray_."
Leigh-Anne is one hard-working mama
It seems Leigh-Anne had a busy June, jetting off to Jamaica one week and working on her new solo material the next.
"Mama hard at work," she captioned a bunch of photos to sum-up her month, including one too-cute pic of her twin babies as she waved goodbye to them.
Leigh-Anne celebrates her first Mother's Day with her babies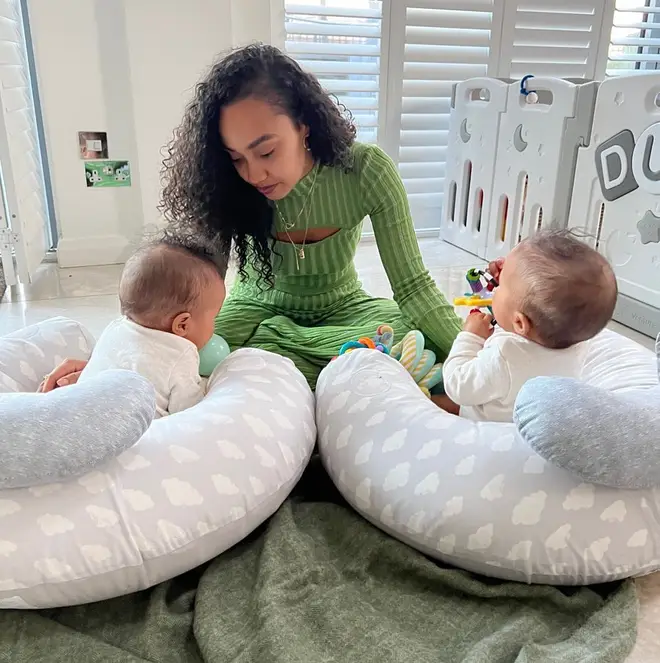 The Boxing Day actress celebrated her first Mother's Day since becoming a mum herself!
Leigh-Anne marked the occasion by sharing an adorable snap with her seven-month-old twin babies to Instagram.
She wrote: "Happy Mother's Day to all of the incredible mummas out there! So blessed to have experienced my first one... my heart is so full right now."
Leigh-Anne shares rare photo of her baby twins after Top Boy premiere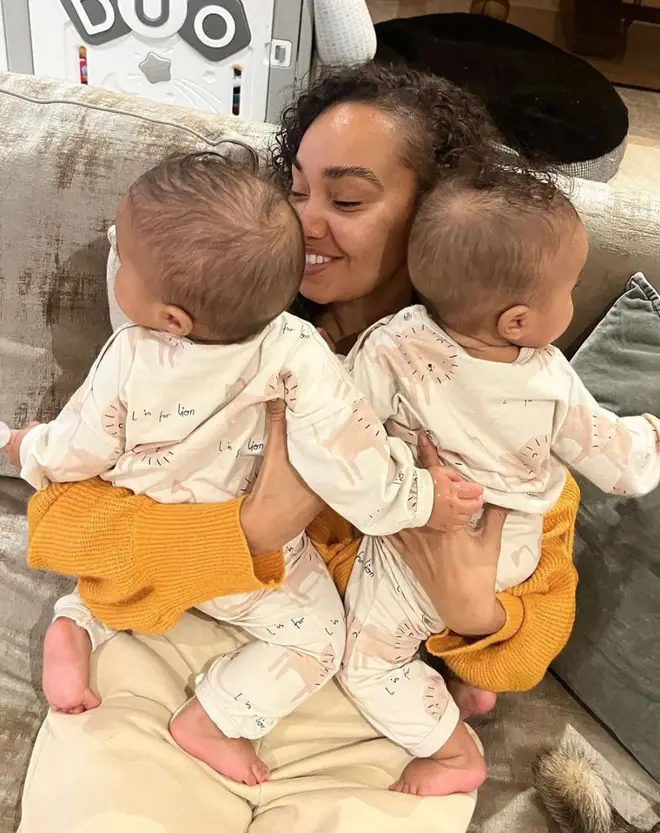 Leigh-Anne shared a series of photos summarising her evening at the Top Boy premiere, returning home from the big night out to her twin babies.
"In order of events..." she captioned the Instagram upload, showing her gorgeous makeup being done, her stunning outfit and her snaps on the red carpet before she headed home for a hearty meal and a cuddle with her beautiful babies.
The twins joined Leigh-Anne on a spa weekend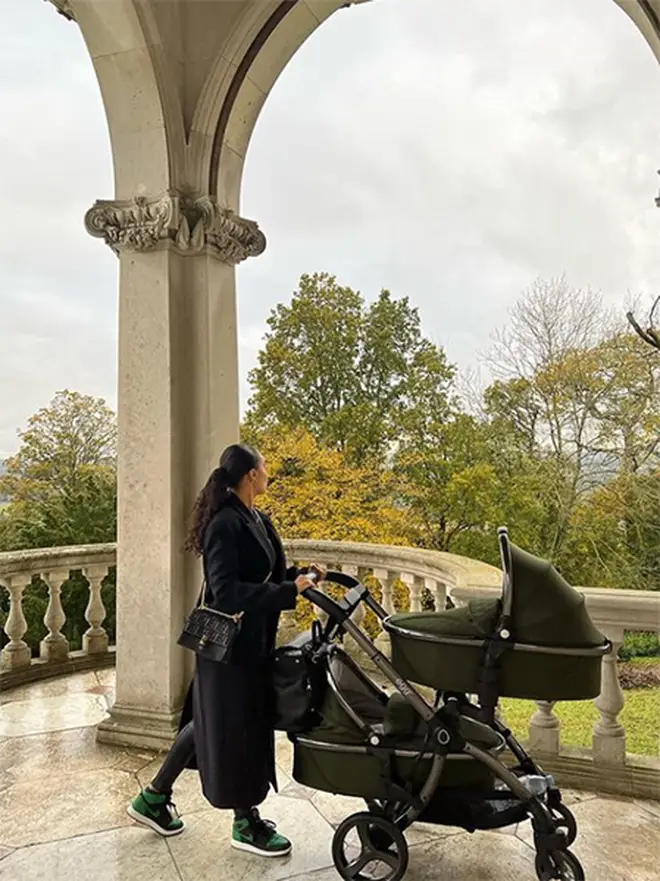 The mini Graynocks – that's what the power couple are calling themselves these days – joined their mum and her bestie for a weekend away in the autumn.
Leigh-Anne posted an oh so chic picture of herself on a stunning walk with the little ones, matching her trainers to her green double pram in stylish Little Mix fashion.
Leigh-Anne Pinnock's twins have the ultimate bond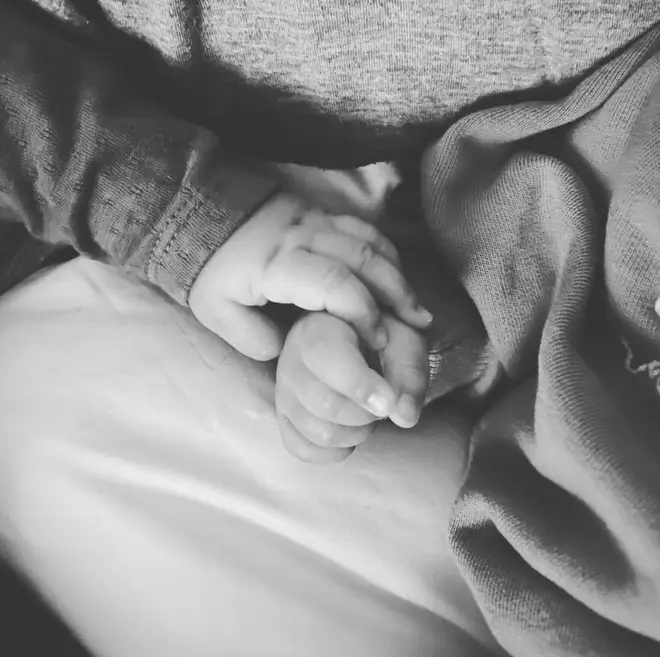 To add to the too-cute photos of Leigh-Anne and Andre's babies, the Little Mix star reminded us just how adorable her bundles of joy are when she posted a snap of the twins holding hands.
"It's the forever bond that gets me..." she simply captioned the adorable photo, and we agree!
Leigh-Anne shares rare insight into life at home with her babies
In early January 2022, Leigh-Anne treated her whopping 8.1 million followers to a snap of her at home with her twin bundles of joy.
The Mixer has remained largely private about her bubbas, only revealing sneak peeks into her life as a mother here and there.
She posted an intimate picture of her at home breastfeeding her two children, she simple captioned the snap: "MOM."
Leigh-Anne and Andre's family Christmas photo was the cutest ever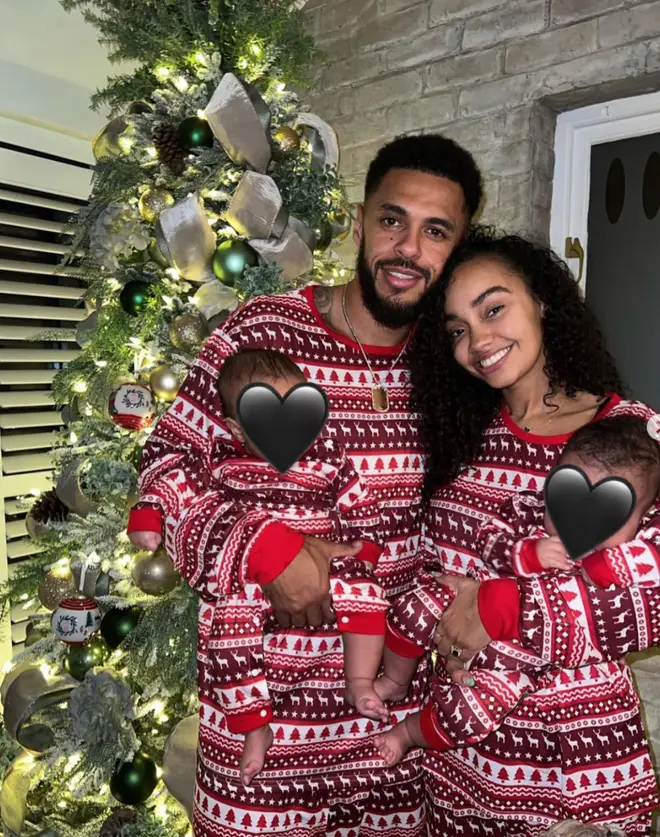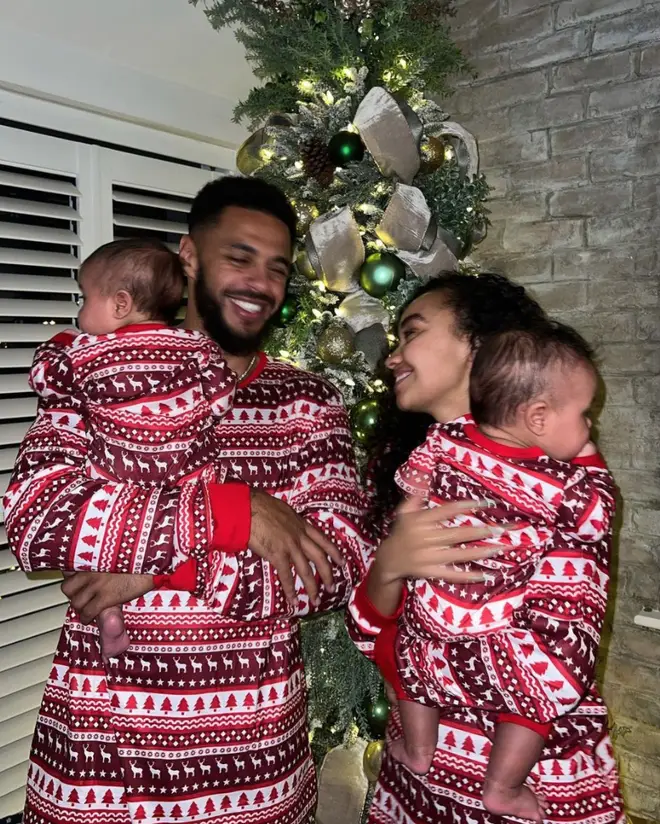 A series of pictures which momentarily broke the internet, Leigh-Anne and Andre's first family pic with their cubbies had us sobbing into our mince pies.
On Boxing Day 2021 the 'Heartbreak Anthem' songstress treated fans to a festive family snap of herself and Andre holding their little ones as they all matched in Christmas pyjamas.
She captioned it: "Insta vs Reality of trying to get two bubbas in a family photo let alone two fur babies! lol. Merry Christmas from the Graynock's! Sending everyone so much love."
Leigh-Anne placed heart emojis over the babies' faces, but the cuteness levels remained off the charts.
Leigh-Anne and Andre's babies' arrival was marked with a cute photo shoot
Leigh-Anne and Andre became parents in August, three months after they announced their pregnancy news to the world.
Their excited reveal was made all the more special by the announcement the Little Mix icon welcomed not one, but two babies!
With a black-and-white picture of the tots' tiny feet to share the news, Leigh-Anne and Andre had us crying ugly tears of happiness.
> Here Are All The Ways You Can Listen To Capital