Is Kim Kardashian's Secret Tattoo Dedicated to Pete Davidson?
9 November 2023, 10:57 | Updated: 9 November 2023, 14:44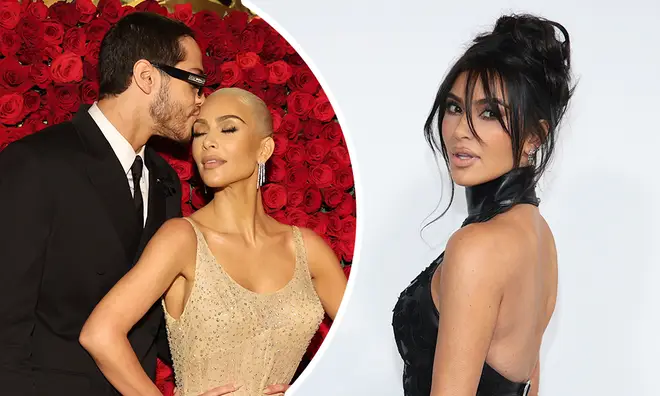 She did it, she put a bumper sticker on a Bentley! Here's what you NEED to know about Kim K's secret lip tattoo.
On season four episode seven of The Kardashians Kim Kardashian revealed some body ink that she has been hiding from the world for two years! After famously saying she would never get tattoo because 'you wouldn't put a bumper sticker on a Bentley' Kim took the plunge and got tatted, but in a place she could keep secret.
Kim revealed that at 4.30am after hosting SNL, where she kissed comedian Pete Davidson for the first time, she and some 'friends' got matching tattoos of the infinity sign.
Others were getting their tattoo on places like their hands and Kim said: "There's not a shot I will get a tattoo." However, after being convinced by her friends and sister Khloe Kardashian, she agreed to it.
It seems that first night with heavily tatted Pete had a big impact on Kim, and with it known that he has had tattoos dedicated to Kim, is he one the friends she matched with that night? Here's what we know...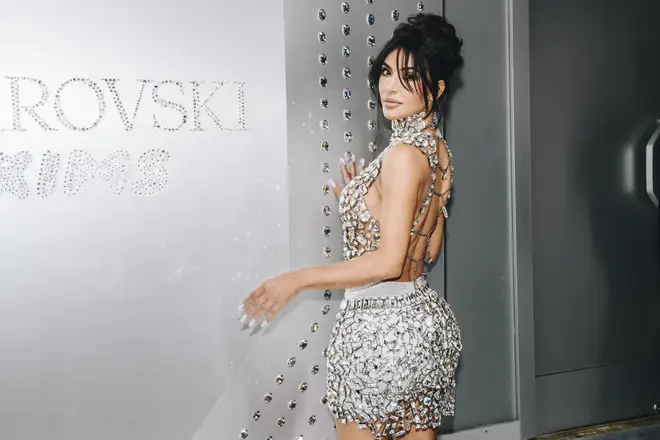 Do Kim Kardashian and Pete Davidson have matching tattoos?
Yes, Kim and Pete both have an infinity tattoo which they got after the reality star and comedian were on SNL together. Although Pete looks to have removed any tattoos dedicated to Kim, her ink is still in tact two years later.
After hosting SNL Kim Kardashian marked the event with a tattoo, much to fans' surprise. In the early hours of the morning Kim and friends got a matching infinity sign tattooed onto them, but with the mum of four hesitant to get a visible tattoo she opted for getting the ink on her inner bottom lip.
Similarly, after the gig, Pete got the words 'Jasmine' and 'Aladdin' tattooed on his collarbones to commemorate the Aladdin skit that he and Kim performed together, which saw the pair kiss for the first time.
In the middle of the names he got an infinity sign which, at the time, fans overlooked but it seems to be linked the Kardashian sister who is still rocking her lip tat today.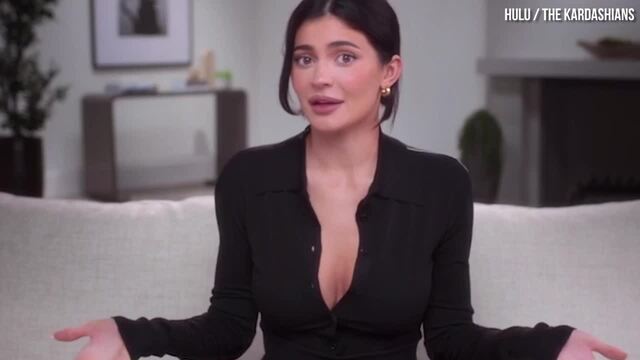 Kylie Jenner teases Kim Kardashian over 'minimalist' background
What is Kim Kardashian's tattoo?
It's an an infinity sign on the inside of her bottom lip. After vowing that she would never get a tattoo, Kim caved, joking on her families reality show The Kardashians: "I finally put a bumper sticker on a Bentley."
Kim K got the ink after hosting SNL in October 2021 and has kept the tattoo a secret for two years. "No one knows, no one sees it," Kim said on the Hulu show.
She said: "I forget [about it], but every once in a while I'll be flossing my teeth and I'll see black and I'll go, 'What's this black in my mouth?!"
The tattoo which she got done at 4.30 am was done by artist JonBoy and Kim said it wasn't painful, as she spoke through it saying, "This is nothing," - what a Super Woman!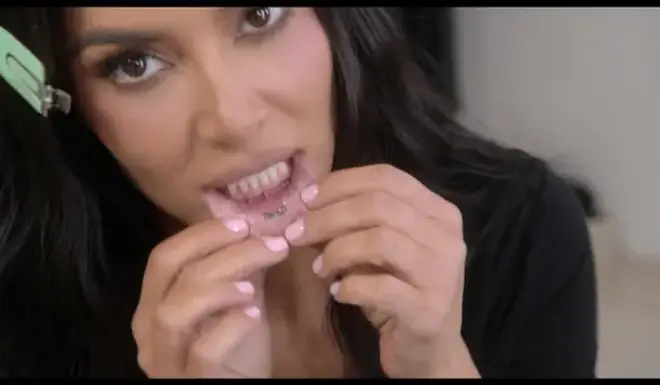 Listen live to Capital, and catch up on any shows you missed, on Global Player.