Khloe Kardashian's Made A Pretty Big Statement About Her Relationship With Tristan Thompson On Instagram
3 May 2018, 11:20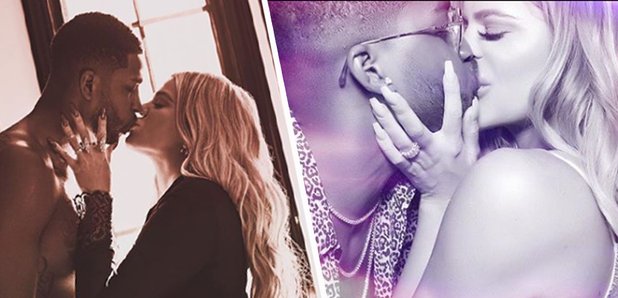 It looks like she's sticking with her man.
After the news broke that Tristan Thompson had cheated on Khloe Kardashian while she was about to give birth, everyone was waiting to see whether she would kick him to the kerb or stay with him… and she's just given the clearest indication about their relationship yet.
Marnie Simpson Might Have Just Accidentally Revealed The Kardashian Bum Secrets They've Denied For Years
After laying pretty low since the birth, Khloe has taken to Instagram to disable the comments on all photos which feature or are about Tristan, preventing fans from slating him in her comments.
It's not a surprise Khloe's taken this step given that every time Tristan's posted anything on his Instagram, he's received a LOT of hate from fans in his comments – but fans are taking it to mean that Khloe is planning on sticking with her relationship after all.
Kim Kardashian spoke about Khloe's relationship troubles on the Ellen show, revealing, "I think she just wants a clear head and just wants to be alone with [True] and figure that out.
"She's still [in Ohio], yeah, she's still there, and she wanted to have some alone time with the baby and you know, figure out what her next steps are. I think it must be so hard to have your heart broken and fall in love all in a day or two, all happening at the same time and I think she just needs some [space]."
A source also told ET Online, "She's not in a bubble of denial. She knows what's going on and is still trying to process it, but so far, she's managed to move past it and look forward.
"Khloe is very settled in Cleveland right now and is planning on staying another few weeks to a month at least. Of course, that could change, especially since every day there seems to be more stories [coming] out about Tristan.
"Khloe loves him deeply. He is the father of her child, but she feels betrayed and blindsided. Khloe's main focus is being a mother and figuring out what is best for True."
Fingers crossed Tristan will be on his best behaviour from now on – Khloe deserves to be happy with her long-awaited baby!
> Download Our Brand New Up To Keep Up With All The Latest Kardashian Drama