Little Mix Talk 'Solo Projects' & Slam 'Provocative' Outfit Claims In Attitude Interview
8 November 2018, 12:26 | Updated: 8 November 2018, 12:34
Each Little Mix member has their very own front cover for this month's issue of Attitude magazine, where the girl's spoke about being LGBT+ allies and addressed claims their stage costumes are too 'provocative'.
The Little Mix ladies have discussed a whole load of topics from claims their stage outfits are too provocative, to their role as LGBTQ+ allies and even addressed whether they're looking to head their separate ways to work on solo projects with Attitude magazine.
Little Mix's Jesy Nelson Reportedly Splits From Harry James After Deleting All Trace Of Him From Instagram
When asked if they're headed down a similar route as One Direction to part ways and work on solo projects, the girls made it clear they couldn't be further from splitting, with Leigh-Anne explaining:
"We're not in that place yet. Weirdly, I feel we're at the beginning. We still feel that the world doesn't know how good we are yet."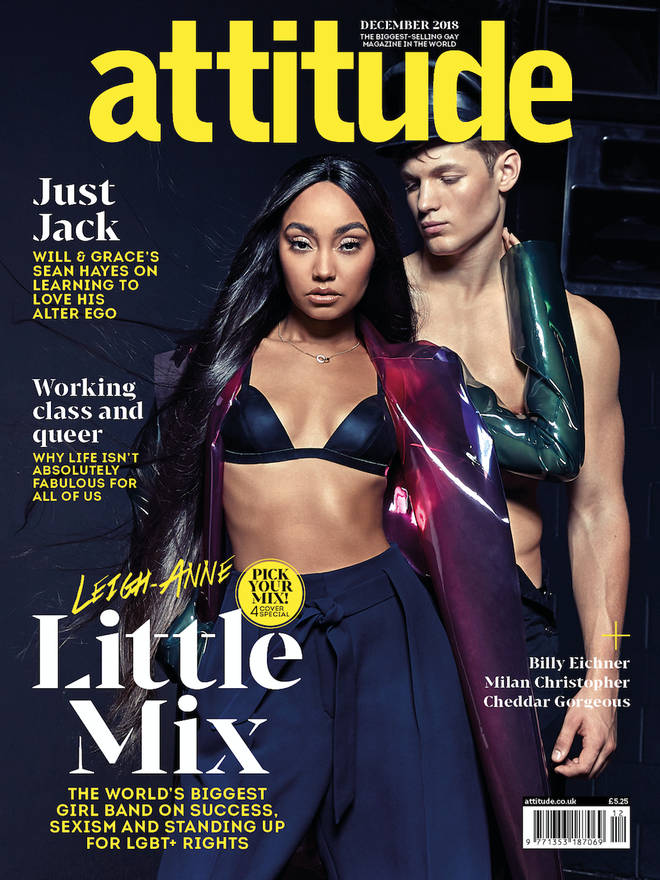 Jade, AKA the ultimate LGBTQ+ ally, spoke about the importance of the band educating themselves on issues surrounding sexuality as so many of their fans rely on them, saying:
"I didn't want to be that person who was like, 'I love going to gay bars and I have a gay friend'. I actually wanted to back that up as an ally. I wanted to educate myself and learn how to combat homophobia, or know what to say when our LGBT+ fans message or send tweets saying: 'I don't know what to do, I don't know how to come out to my parents'.
Jesy didn't shy away from clamming claims that the outfits they perform in are too provocative, and used an analogy we're totally obsessed with to hammer home her point.
The singer said: "You should be able to wear what you bloody want to wear and rock it with confidence. As long as you feel good about yourself, that's all that matters. It just annoys me. We'll wear a leotard and they're like [pulls a face]. But I'm thinking: "Do you say that to the people at the Olympics: that they're too provocative? No, you don't, but because we're dancing, 'Oh, you're too sexy!'"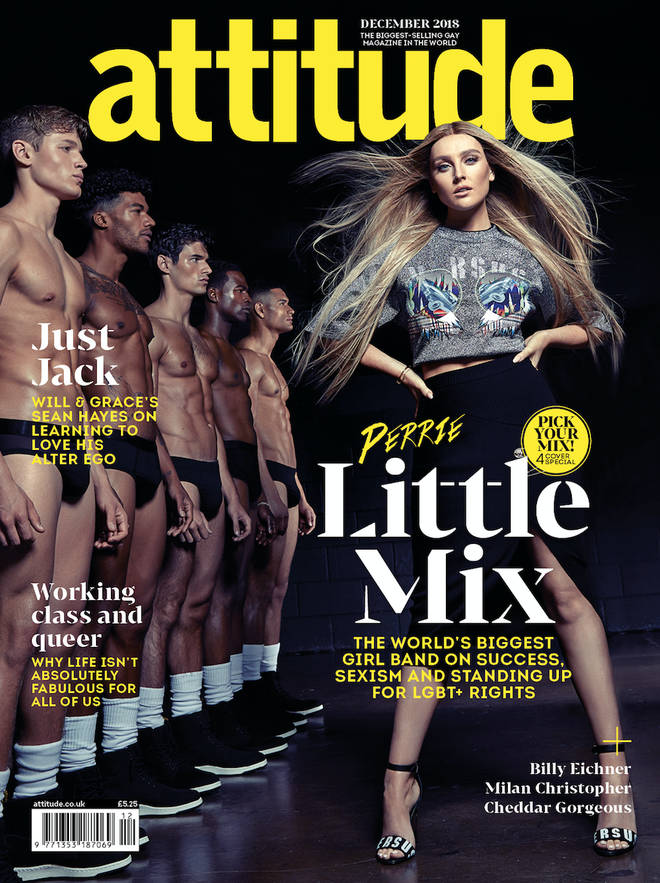 Attitude magazine is available in print and digital now
>Download Our Brand New App For All The Latest Little Mix News