Little Mix's New Album 'LM5': Release Date, Title, Tracklist & More
15 November 2018, 16:48 | Updated: 15 November 2018, 16:59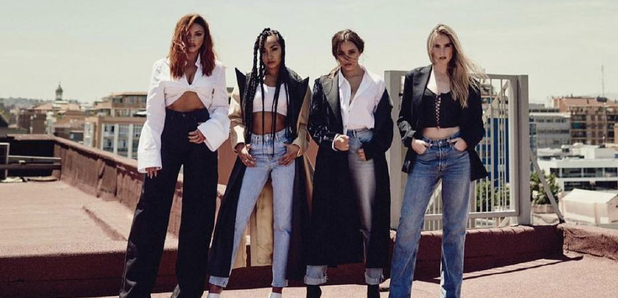 Jade Thirlwall, Leigh-Anne Pinnock, Perrie Edwards and Jesy Nelson are back to their best as Little Mix release new album 'LM5'.
Little Mix have been confirmed as performers at the #CapitalJBB in December and now they're about to release their brand new album 'LM5' and we literally can't wait.
After a fake album tracklist leaked recently which claimed that Little Mix were set to collab with Ariana Grande, the ladies have released all the details we could ever want, including tour dates and more.
> WATCH: Little Mix Absolutely Own Iconic Pop Songs In 'Finish The Lyric'
Here's everything you need to know about 'LM5'...
What is the release date for Little Mix's 'LM5'?
Just a few days after the release of lead single 'Woman Like Me', Little Mix dropped the news that 'LM5' will be released on 16th November 2018.
Leigh-Anne had earlier discussed the band's plans for 2018 and she spilled ALL the beans when she revealed that an album will be released this year!
What is Little Mix's 'LM5' tracklist?
'LM5' is released in three editions - there's a standard edition, which includes 14 tracks, as well as a deluxe edition which includes the original 14 songs plus 4 exclusive tracks, new pics and a hardback CD book.
There is also a super deluxe version of 'LM5' which will include all 18 tracks from the Deluxe album, with exclusive artwork, new pics and handwritten notes in a hardback book.
1. The National Manthem
2. Woman Like Me feat Nicki Minaj
3. Think About Us
4. Strip feat Sharaya J
5. Monseter In Me
6. Joan Of Arc
7. Love A Girl Right
8. American Boy
9. Told You So
10. Wasabi
11. More Than Words feat Kamille
12. Motivate
13. Notice
14. The Cure
15. Forget You Not
16. Woman's World
17. The Cure (Stripped)
18. Only You w/ Cheat Codes
Why is Little Mix's new album called 'LM5'?
After months of speculation, Little Mix finally announced their album title in October, saying "We love how you've named each of our eras over the years. So we've decided to call our next album... 'LM5'.
So it turns out that it's all because of you guys - look how much power you truly have!
When Little Mix started their first ever Instagram live broadcast, we couldn't help but ask the girls a question about the new album... and they answered!
What is Little Mix's 'LM5' album cover?
Little Mix have released three different album covers for 'LM5' across the starndard, deluxe and super deluxe versions of the album. Got a favourite?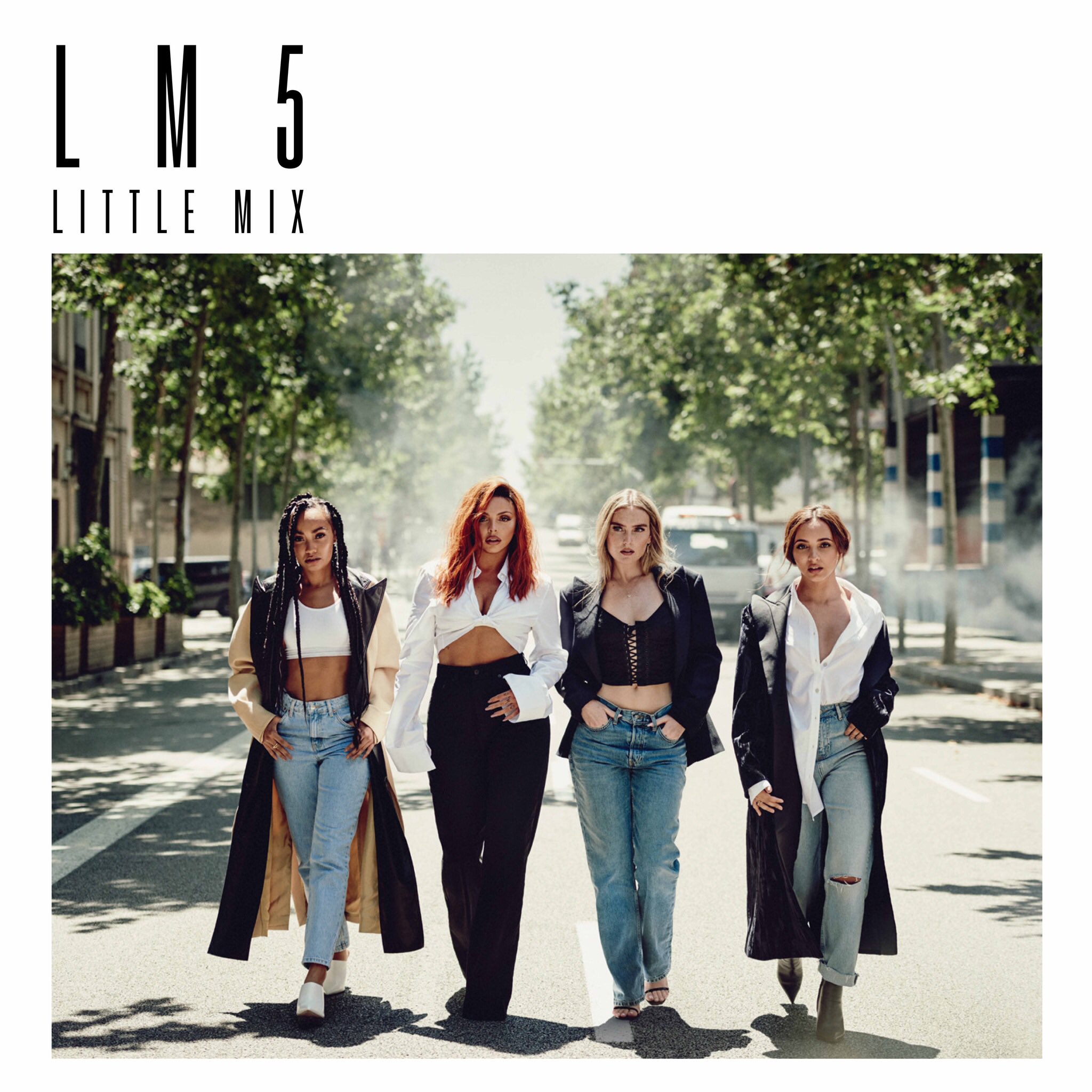 Pic: Little Mix's album cover for 'LM% (Standard Edition) / Twitter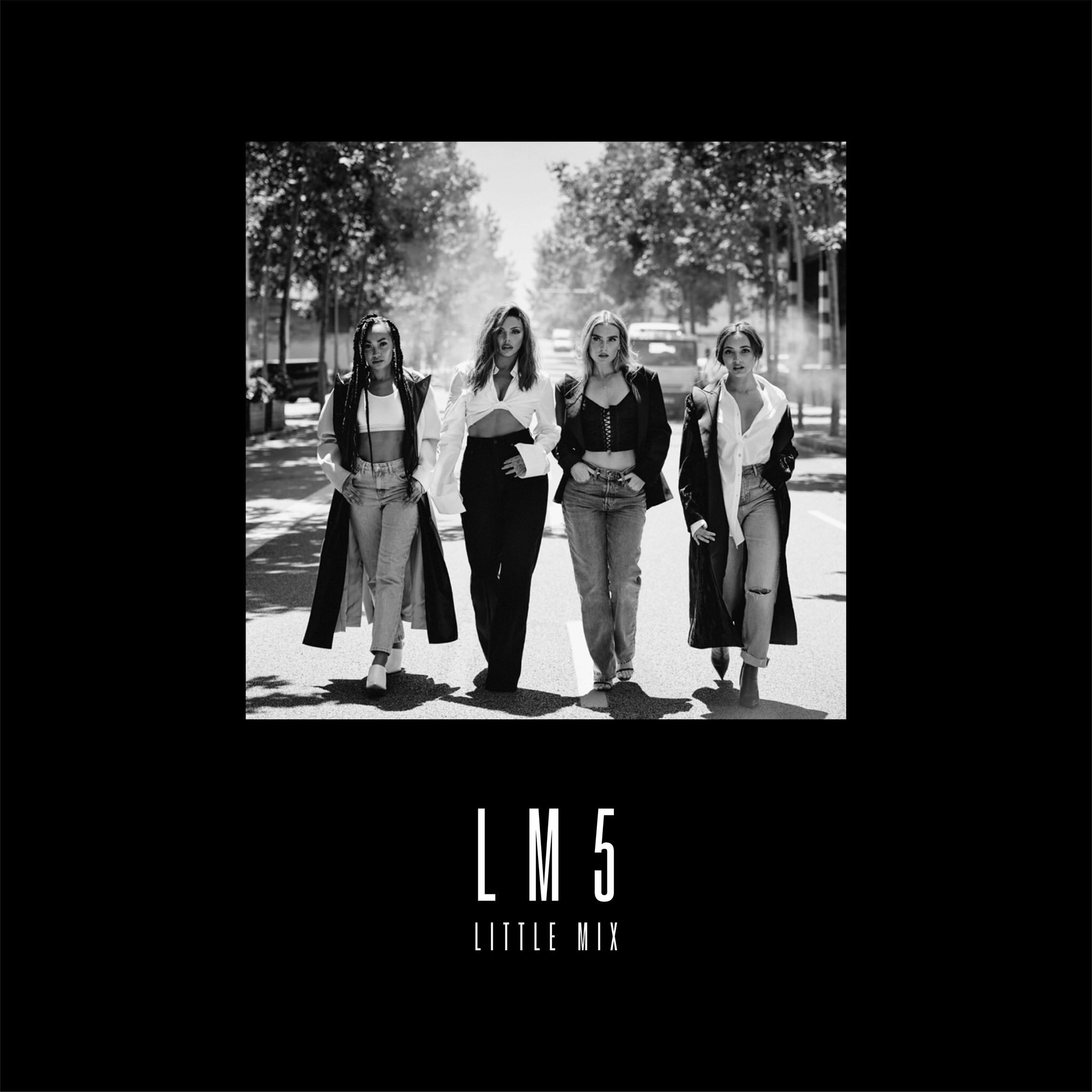 Pic: Little Mix's album cover for 'LM5' (Deluxe Edition)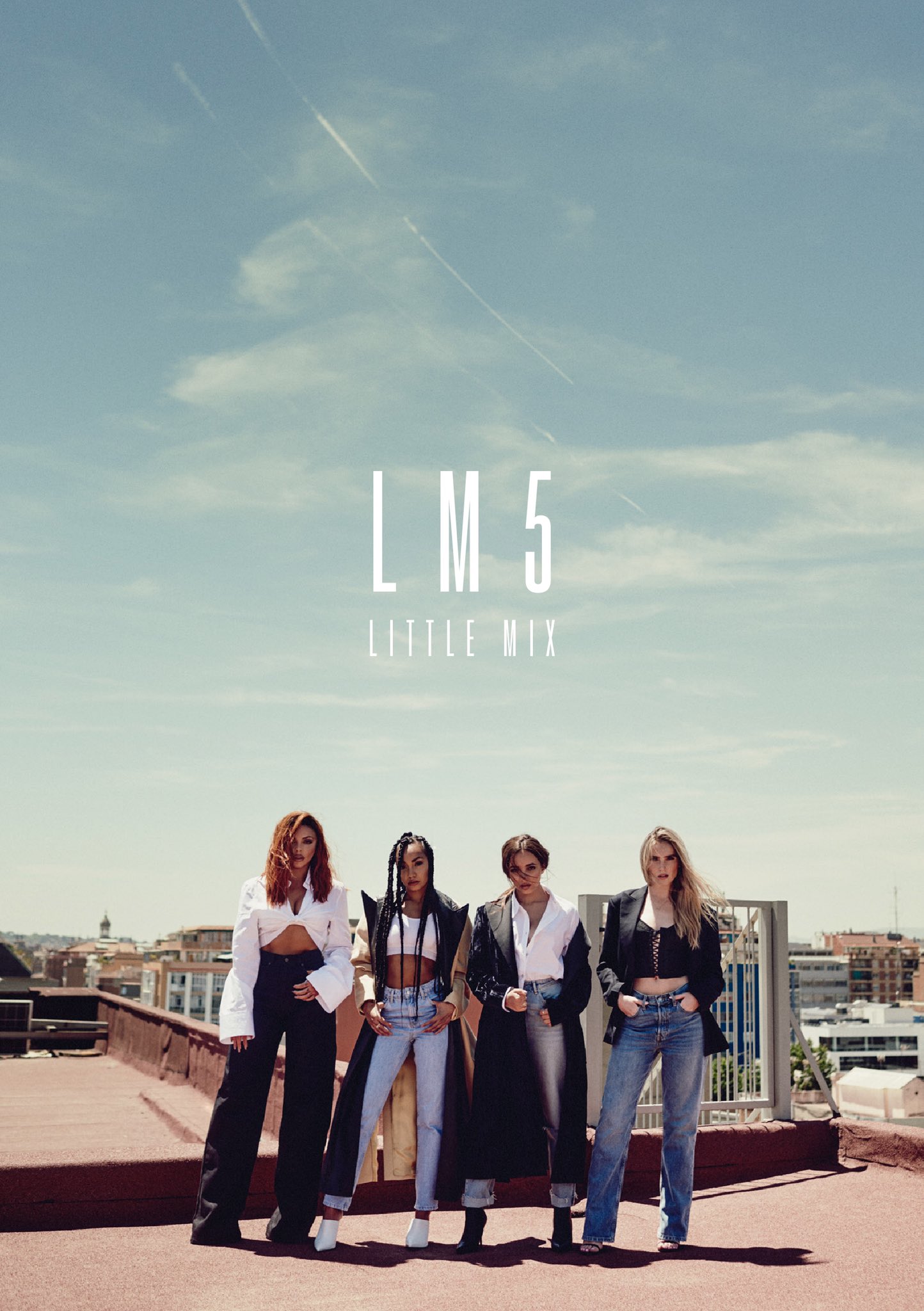 Pic: Little Mix's album cover for 'LM5' (Super Deluxe Edition)
Are There Collabs On Little Mix New Album?
There are four collabs on Little Mix\s brand new album 'LM5'. We've already heard the Cheat Codes collab 'Only You' and the lead single 'Woman Like You' featured Nicki Minaj, however the other two are songs we're super excited to hear.
The first is a collab with Sharaya J on a song called 'Strip', which Little Mix teased via a clip from the music video and it sounds like an absolute bop.
We've sharing these amazing women's stories & we have a surprise We invited them to be part of our #Strip music video cos this song is about empowering people to be who they are. Thanks @Rankinphoto for bringing our vision to life in partnership w/ @YouTubeMusic OUT FRIDAY! pic.twitter.com/lgegy6XHKg

— Little Mix (@LittleMix) November 14, 2018
The other is a song called 'More Than Words', which features Little Mix's long-time friend and songwriter Kamille. Whilst she does feature on that song, Kamille also helped write seven others on 'LM5' - not bad eh!
Little Mix also teased 'More Than Words' by sharing a clip from the music video on Twitter which showed them sitting naked together with various negative words which they've been labelled as over the years written on their bodies.
we've made songs to empower women, songs about broken hearts, songs about shitty exes...but this is a song about us. @LittleMix @Timbaland #MoreThanWords vid drops midnight.

I think of you,
I'll never be alone x pic.twitter.com/m8BP9zZipl

— Kamille (@KamilleXX) November 15, 2018
Is there an Ed Sheeran and Little Mix collab on 'LM5'?
During an exclusive interview with our very own Will Manning in the Global Awards' winners room, Leigh-Anne revealed, "Ed Sheeran has written for us... we think, but we don't know the specifics" before Perrie adds, they "won't know anything until... next week."
Well we now know that they were in fact talking about lead single 'Woman Like Me', which was actually written by Ed Sheeran and Jess Glynne!
Check out Jess revealing all in a chat with The Official Vodafone Big Top 40 recently...
Are Little Mix performing 'LM5' on tour?
After announcing the album details, Little Mix quickly followed up with the details of an exciting 'LM5 Tour' which will see them perform arena shows across the UK.
Tickets for Little Mix's LM5 tour go on sale at 9am on Friday 26th October 2018, and you can find out all the details here.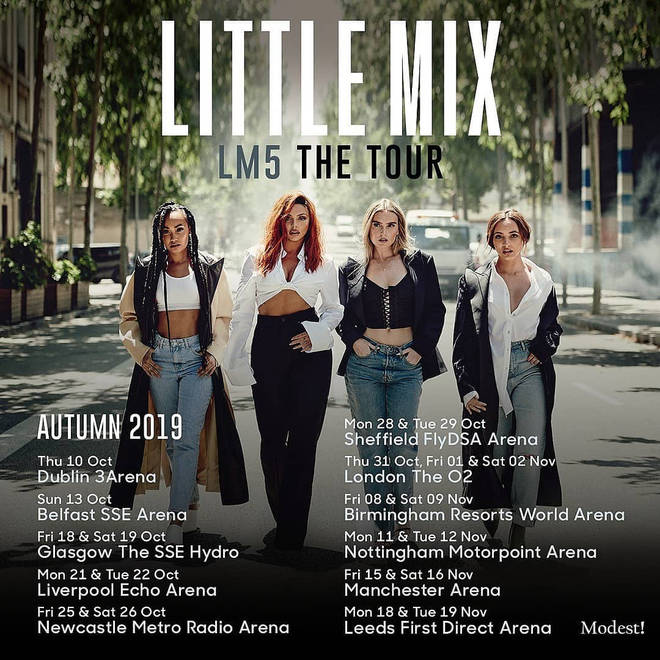 Pic: Instagram
> If You're A Die-Hard #Mixer Then You NEED Our App In Your Life RN
If we controlled the world, we'd make everyone watch this all day, every day...