Little Mix's New Album 'LM5': Release Date, Title, Tracklist & More
16 October 2018, 06:19 | Updated: 16 October 2018, 06:22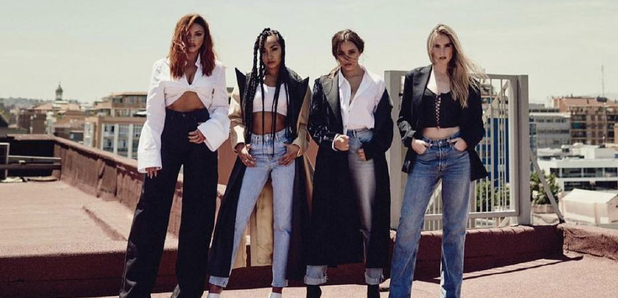 Little Mix's fifth album 'LM5' is due for release in November and we genuinely can't wait!
Little Mix have finally revealed the name and release date of their new album! 'LM5' will be coming on 16th November 2018.
Their last album 'Glory Days' was huge, their music continuously sends the masses into meltdown and their live shows leave every fan wanting more. So, the fact Jesy, Jade, Leigh-Anne and Perrie are back at it again is literally music to our ears.
> 18 Times Perrie Edwards Was Actually You
Here's everything we know so far about 'LM5'...
When Is Little Mix Album Out?
Just a few days after the release of 'Woman Like Me', Little Mix dropped the news that 'LM5' will be coming on the 16th November 2018.
Leigh-Anne had earlier discussed the band's plans for 2018 and she spilled ALL the beans when she revealed that an album will be released this year!
Speaking to Red Carpet News TV at the Mental Health Valentine's Day Gala, Leigh-Anne revealed that we'll be getting a new album this year, admitting, "So we've got the new album coming out this year which is really exciting."
She went on to say, "We start writing it... basically, March, when we get back to work. Then the tour will follow the following year. Basically, we've got our lives planned out for the next two years, but it's great."
But Leigh didn't stop there and when asked about what fans can expect from the release she revealed, "More of the same in the sense that we love inspiring people with our music. That's what we do. Definitely more girl power. Definitely more of that sort of inspirational message that we love to do."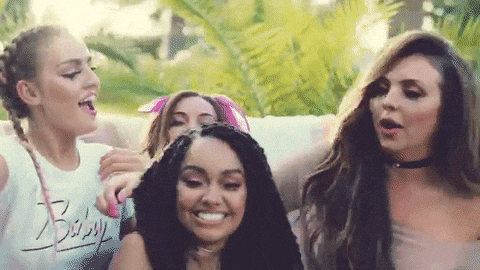 (GIF: Giphy)
Jade has since given us more of a specific time frame after talking at Manchester Pride 2018, "This is definitely my favourite album, you can tell it's come from us," Thirwall said. "I'm really excited for this album. We're definitely ready to release something, we're missing having our music out there." Manchester Evening News also reported that Jade confirmed the album was ready for release in November!
Are there any songs already out from Little Mix's new album?
The ladies had previously teased one snippet of music and it comes in the form of an Instagram video posted on their official account...
However, the girls has since released their Ed Sheeran/Jess Glynne written single 'Woman Like Me' featuring none other than Nicki Minaj!
What Is Little Mix New Album Called?
After months of speculation, the girls finally announced in October, "We love how you've named each of our eras over the years. So we've decided to call our next album... 'LM5'. LOVE IT!
When Little Mix started their first ever Instagram live broadcast, we couldn't help but ask the girls a question about the new album... and they answered!
What Is Little Mix New Album Cover?
The ladies have released three different album covers for 'LM5'... got a favourite?
There will be three editions of @LittleMix's #LM5: the standard will include 14 tracks; the Deluxe will include 18 tracks, new photos and a hardback CD book; the Super Deluxe will include 18 tracks, new photos & videos and handwritten notes in the hardback book. pic.twitter.com/2F3xJsuXC0

— Pop Crave (@PopCrave) October 15, 2018
Are There Collabs On Little Mix New Album?
DJ Steve Aoki has previously spoken about how he'd love to work with the girls. On 29th April, Steve tweeted @LittleMix asking them to slide into his DMs so he could chat to them about a song he's got!
Little Mix haven't done a dance music track before - could a collab with Steve Aoki be on the cards for LM5?
@LittleMix I really need to play u something. Dm me back

— Azukita Aoki (@steveaoki) April 26, 2018
Earlier in the year, hitmaker and all-round pop starlet Raye dropped a bit of a bombshell when she told the Daily Star, "The Little Mix album, I've been writing for that."
The 'Decline' singer was in fact chatting about the increasingly male dominated music industry, stating, "I think it's really important that girls have started to support each other more, all becoming friends, and it's like a community. It's so important."
Raye addedd that she wanted to see more 'all female collaborations'. Now THAT is something we can get on board with!
Is There An Ed Sheeran And Little Mix Collab?
During an exclusive interview with our very own Will Manning in the Global Awards' winners room, Leigh-Anne revealed, "Ed Sheeran has written for us... we think, but we don't know the specifics" before Perrie adds, they "won't know anything until... next week." Which means they MUST be in studio right?!
We've now learnt they were in fact talking about 'Woman Like Me'.
Check out the video for yourself below:
When Are Little Mix On Tour?
You can bet the girls will be touring LM5 in 2019!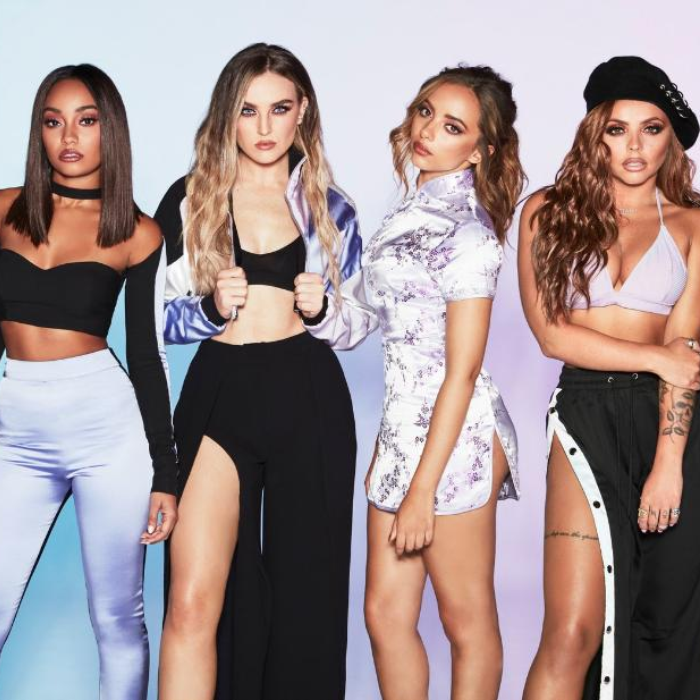 There's no doubt this upcoming fifth album will be massive it drops... at the end of the day, it's a brand new batch of Little Mix tunes, so you just know it's going to pop off!

> If You're A Die-Hard #Mixer Then You NEED Our App In Your Life RN
If we controlled the world, we'd make everyone watch this all day, every day...