Little Mix's Album 'LM5' May Include A Secret Feature From Their Boyfriends
16 November 2018, 10:56 | Updated: 16 November 2018, 11:21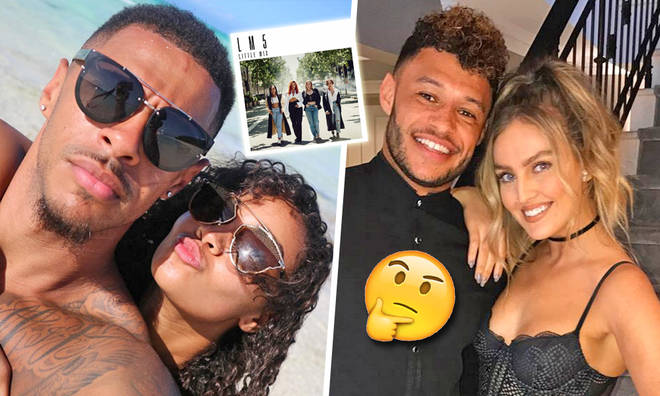 Little Mix's new album 'LM5' has three collaborations, but do the ladies' boyfriends also have a secret feature on some songs?
The wait is over and Little Mix's new album 'LM5' is finally here, but whilst we already knew that Nicki Minaj, Sharaya J and Kamille, there's now a theory that the ladies boyfriends may have a secret feature on the project.
> Little Mix Hit Back At "Going Solo" Rumours On New Album 'LM5'
Two songs on 'LM5' noticeably feature a male vocal despite there not being a single male collaborator recognised on the album and this is where there the theories began.
During Little Mix's song 'Love A Girl Right', a male voice sings the lyrics "oh oh I don't wanna fight, one more chance give me one more try" as a reply to the ladies' vocal break down and there's also a male vocal that can be heard on 'Motivate'.
In 'Motivate', the one line which the male voice sings is "that's my baby uh" and it's sparked confusion and the emergence of a theory that suggests Leigh-Anne's boyfriend Andre Gray, Perrie's boyfriend Alex Oxlade-Chamberlain or Jade's boyfriend Jed Elliott could be the male voice.
Jesy Nelson recently split up with her music producer boyfriend Harry James and she quickly deleted every trace of him from her Instagram account just days after the split.

A quick look at the songwriters on Little Mix's 'LM5' album reveals that a number of men are credited as co-writing both 'Motivate' and 'Love A Girl Right', so could one of those be the male voice on the songs?
Long time Little Mix co-writer MNEK also worked on a few songs from 'LM5' with the ladies, although he's not credited on either of the songs mentioned, but could his voice be who we're hearing?
Whatever the truth is behind it all, both songs are absolue bops and 'LM5' as a whole is as epic as we hoped it would be - although we would love to know who those voices are.
> Download Our Free App For All The Latest Little Mix News!