Harry Potter Fans Were Raging With This 'Who Wants To Be A Millionaire' Contestant
10 May 2018, 16:18
Potter fans would have been thousands of pounds richer if they had taken this mere muggle's place on the show.
People were left screaming at their TVs during 'Who Wants To Be A Millionaire' as this obvious non-Harry Potter fan fluffed a vital question about flowers that would have been obvious had he been a true fan.
You've Been Missing Out On Hundreds Of Hidden Netlfix Shows - Here's How To Unlock Them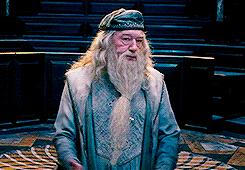 Picture: Giphy
Come on, mate. That one was easy.
Download Our Fabulous New App For All The Latest TV and Film News