One Direction Fans Are Certain A Harry Styles & Niall Horan Collab Is Coming - Here's Every Clue
20 February 2023, 10:48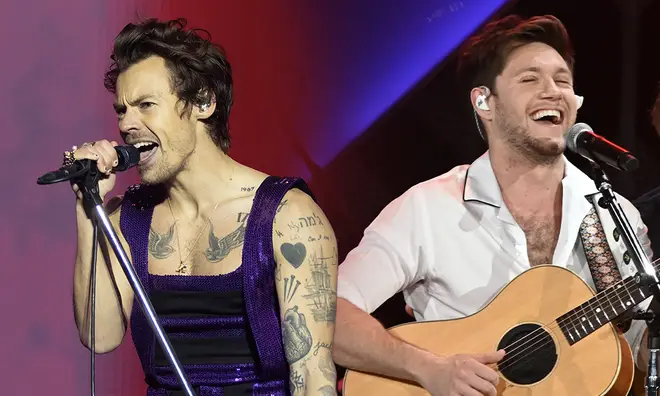 We may be clowning but we'll risk it for a Harry Styles and Niall Horan collab in 2023!
Can we all agree that if there was a Harry Styles and Niall Horan collab in 2023 the universe would implode?
Well, that may just happen as fans have been picking up on clues that the pair could've been teasing a song together underneath our very noses.
The former One Direction bandmates haven't dropped a track together since their last album 'Made In The A.M.' which was released in 2015 alongside their former group members Louis Tomlinson and Liam Payne, just a year before their hiatus.
Niall Horan Shares Heartfelt Letter To Fans After Releasing 'Heaven'
Is Niall Going On Tour? All The Details We Know So Far
And whilst fans have been holding out for years for a 1D reunion, some are convinced we could be closer than we think with a mini Narry moment.
So, are Harry Styles and Niall Horan collaborating in 2023?
Here's everything we know so far…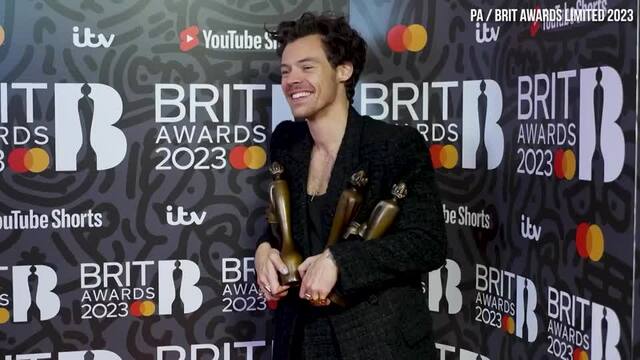 Harry Styles poses with his BRIT awards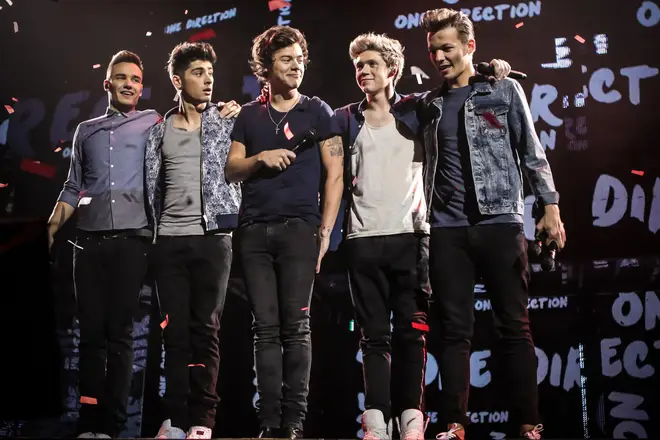 Are Harry Styles and Niall Horan collaborating in 2023?
Most recently, fans have suspected that maybe something 1D-related could be cooking up after Harry thanked Niall, Liam, Louis and Zayn during his BRITs winning speech for Artist of the Year, saying: "I wouldn't be here without you, either. Thank you so much."
Of course, that got fans talking, and before we knew it, theories were swirling on TikTok with shreds of evidence pointing to potential music from Harry and Niall.
Niall just so happened to reveal that his third studio album 'The Show' is coming on June 9 and even dropped a new single called 'Heaven', leaving more fans hoping for a Narry track on the project.
Harry is set to play an Ireland tour date on June 10 - a day after Niall's album will have dropped - and fans are convinced the Irish star will join Haz at the concert to celebrate.
Not convinced yet? More clues are incoming…
So, fans may remember that Harry was spotted filming what appeared to be a circus-themed music video in May 2022, where the 'As It Was' singer could be seen dressed in a yellow, feathered costume.
At the time, everyone theorised it was for a track on 'Harry's House', but the video is yet to be released or tied into one of the songs on Harry's 2022 album.
Now, eagle-eyed fans are convinced the music video was actually for a song of Niall's with fans noticing a box with a cloudy blue sky design on the set of the music video, which just so happens to have an identical design to the candles Niall has been using to promote his new bop 'Heaven'.
Fans also think Niall's album title 'The Show' could allude to a circus theme.
So hum with all the Narry weird connections do you also think about the fact Niall recorded some songs in Joshua Tree and Harry posted a Joshua Tree pic behind the door ? pic.twitter.com/2PagO2AvyP

— Agathe • IA watching a movie • AOTV 30 🔥 (@kmmwkindness_) February 17, 2023
Cast your minds back to the evolution of 'Harry's House' and when his website featured a series of doors with pictures behind them - fans noticed one door had stripes similar to a shirt Niall wore during an appearance on The Late Late Show
Niall also spoke about recording his album in Joshua Tree, California - and Harry's website also had a snap of a Joshua Tree behind a door.
Of course, these could all be coincidences, but we've got to say, these theories are pretty convincing!
Harry and Niall are yet to address collab rumours, but keep your eyes peeled on this page for any more clues!
> Here Are All The Ways You Can Listen To Capital