Nicki Minaj's New 'Pink Friday 2' Album: Release Date, Tour & More
5 September 2023, 15:46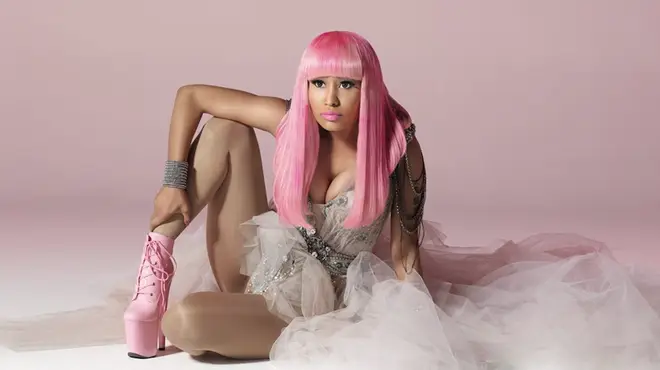 Nicki Minaj brought only good vibes and good news after confirming the release date for her next album – Pink Friday 2 – and a tour! Here are all the details so far.
Nicki Minaj is releasing her album at the end of the year, after having to push back the release date from earlier this year.
'Pink Friday 2's release date is 17th November, so Barbz have a matter of weeks to wait.
Nicki has promised fans 'will love this album', which is a follow-up to her iconic record which dropped in 2010. If the bombshell release news wasn't enough to get fans hyped, Nicki also announced she's heading on tour(!), news of which will come later this year.
Here's what we know so far about Nicki's 2023 album...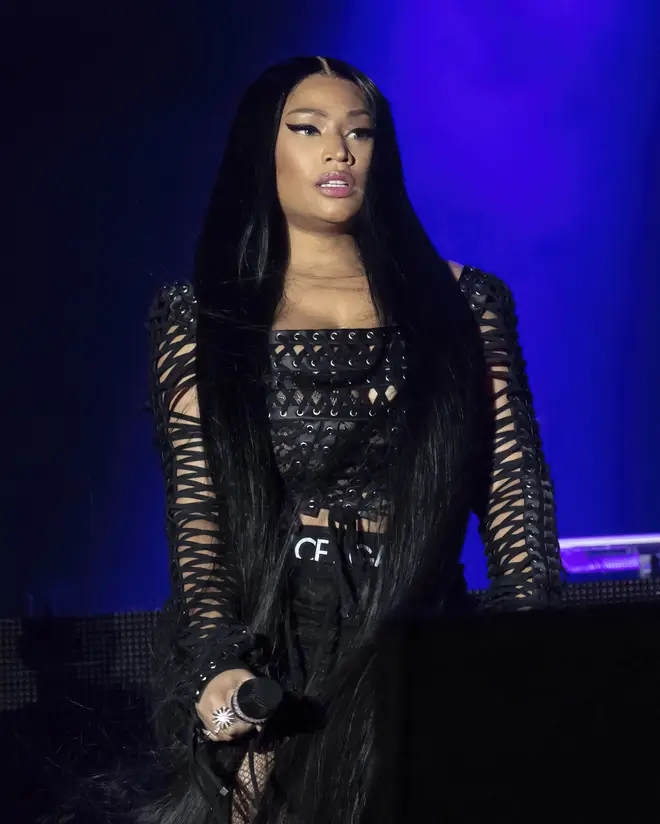 When is Nicki Minaj's 'Pink Friday 2' album coming out?
Nicki Minaj's fifth album 'Pink Friday 2' will be released on 17th November 2023 after she had to push back the release date for reasons unknown. The album was originally meant to be released in October.
In her announcement post about the album's updated release date, the rap queen told her followers: "I love you guys so much. I am so grateful for the years of support and love you guys have given me. At times maybe I didn't even deserve all that you have poured into me.
"Nonetheless, you. will. love. this. album. I will give tour deets closer to that time, but obviously the tour will start around the first quarter of 2024. I'll also share the REAL album cover at a later date."
Nicki has released her first single from the album 'The Last Time I Saw You', which sounds incredible, exclusively on TikTok and it's available on streaming platforms on 1st September.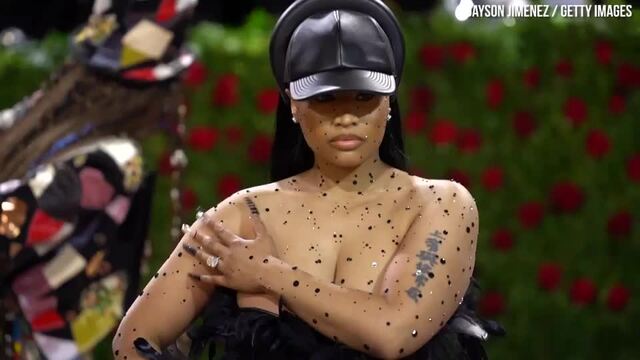 Nicki Minaj attends the Met Gala
What is Nicki Minaj's 2023 album called?
Nicki's upcoming album is called 'Pink Friday 2', a sequel to 'Pink Friday' which will be released within the same month her iconic EP was released in a whole 13 years ago.
'Pink Friday' was a generation-defining album when Nicki released the record on 22 November 2010 and included bangers like 'Super Bass', 'Blazin' and 'Here I Am'.
What's the album cover for 'Pink Friday 2'?
Nicki has finally unveiled the album artwork for 'Pink Friday 2', revealing a pink-themed photo of herself on half of a train carriage floating above a glistening city. Always one to treat her fans, Nicki confirmed there's another album cover on the way and that the first is just one of two.
Dressed an an all-white outfit and with an intricate head piece placed in her long ombre pink hair, Nicki looks like an actual goddess in the shoot.
What's on the track list for 'Pink Friday 2'?
There's not yet a track list for 'Pink Friday 2' but Nicki's promised it's going to be a banger and as it's a follow-up to her 2010 record of the same name, fans naturally have high hopes.
She also excitingly confirmed that Rihanna will feature on her new album - much like she did on the first 'Pink Friday'!
Responding to a fan who asked her if Rih is featured on 'Pink Friday 2', she said: "Is pigs motherf**king flying? Hold on I think I just gave a trick answer."
That's all the confirmation we need!
As a reminder in the meantime, here's what was on the 'Pink Friday' track list all those years ago:
I'm The Best
Roman's Revenge (Ft. Eminem)
Did It On'em
Right Thru Me
Fly (Ft. Rihanna)
Save Me
Moment 4 Life (Ft. Drake)
Check It Out by Nicki Minaj & will.i.am
Blazin' (Ft. Kanye West)
Here I Am
Dear Old Nicki
Your Love
Last Chance (Ft. Natasha Bedingfield)
Super Bass
Blow Ya Mind
Muny
Girls Fall Like Dominoes
Catch Me
Wave Ya Hand
Roman's Revenge
Bookmark this page for more information on 'Pink Friday 2'!
OneRepublic's Ryan Tedder reveals how he wrote One Direction, Adele, and Beyoncé songs | Capital
Listen live to Capital, and catch up on any shows you missed, on Global Player.