6 Facts On Mae Muller – The UK's 2023 Eurovision Act
12 May 2023, 17:10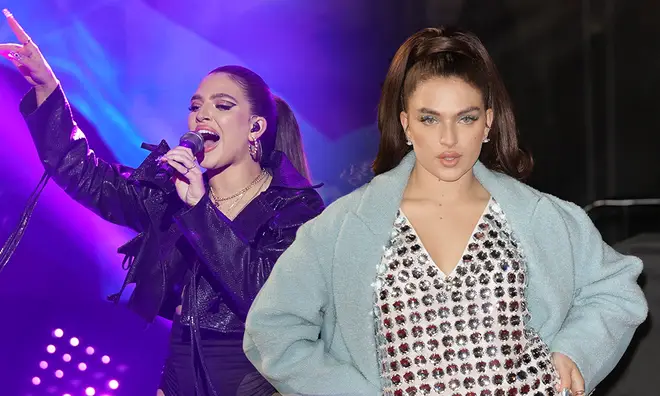 Mae Muller is representing the UK at the 2023 Eurovision Song Contest – get to know the pop star now, including other songs she has and how she got famous.
Mae Muller is the UK's 2023 Eurovision Song Contest representative, with her very own track 'I Wrote A Song' as the entry.
Announcing the news on Instagram, she wrote: "GUYS!!! i cannot believe i'm even saying this… but i am this year's uk entry for EUROVISION 2023 with my track i wrote a song!!!
"This has been the hardest secret to keep in the WORLD (literally nearly let it slip a million times lol scream) but the news is finally out!!! the song is out right now, i'm so pleased it's finally yours, and what an honour to host on behalf of ukraine, it's going to be so special @eurovision 2023 LETS GO! LIVERPOOL I WILL SEE YOU VERY SOON."
Mae Muller's Journey To Eurovision: From Writing The Song To Getting The News
How To Watch The Eurovision 2023 Grand Final
But who is Mae, how old is she and what other songs does she have? Get to know the Eurovision star here.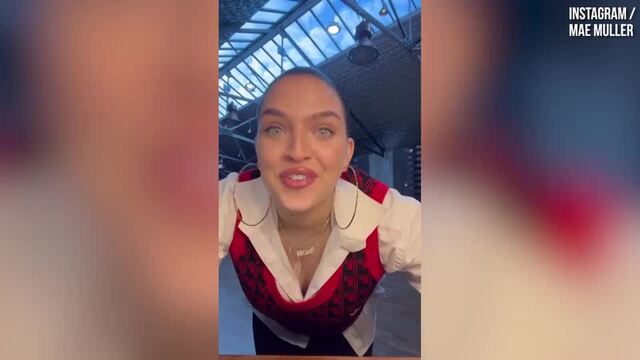 Mae Muller reacts to being announced as the UK's act for Eurovision 2023
Who is Mae Muller, how old is she?
Mae is 25 years old, she was born on 26th August 1997.
She soared into the spotlight after releasing single 'Better Days' in 2021 with Neiked and Polo G, which flew into the Top 40 after going viral on TikTok during the pandemic.
She'd spent her childhood and teenage years writing her own songs and in 2019 she co-wrote her entire EP 'Chapter 1'.
Mae said to Billboard in 2021: "I want to be a pop star; I want to travel the world; I want to be in the charts. I never shied away from that."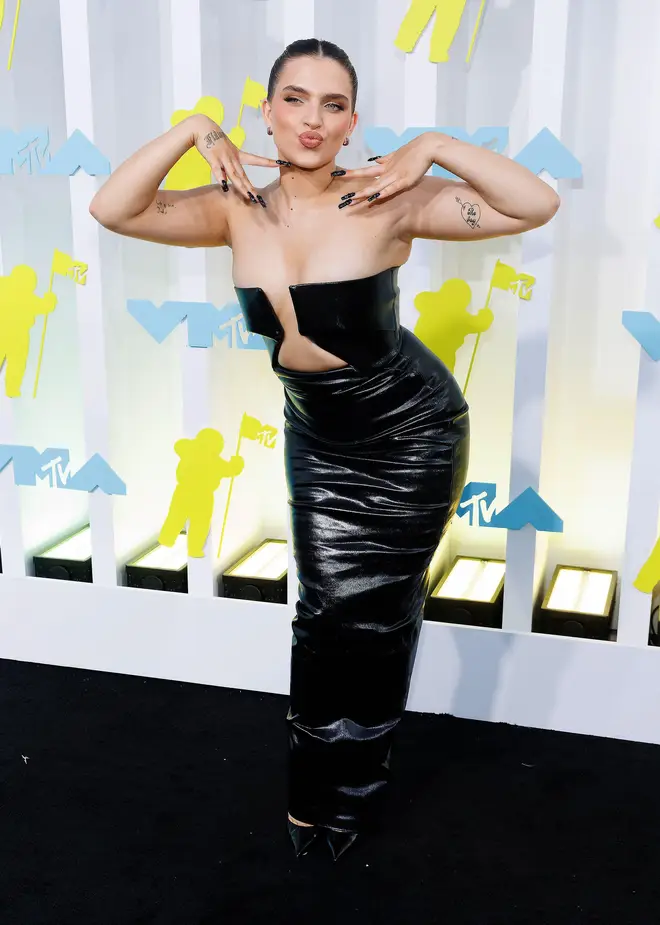 What is Mae Muller's Eurovision song?
Mae's Eurovision Song Contest track is 'I Wrote A Song', which she wrote herself and is also releasing as a single.
When sharing a snippet of the tune on TikTok she said it's an 'empowering' song 'for the girlies.'
What other songs does Mae Muller have?
You might have heard a few of Mae's other songs, including 'Better Days' which she released in 2021 or 'I Just Came To Dance' and 'American Pyscho' both of which she released in 2022.
She recently teamed up with Sigala and Caity Baser for 'Feels This Good' ft Stefflon Don.
What is Mae Muller's Instagram and TikTok?
You can follow Mae on Instagram @maemuller, where she's quickly growing hundreds of thousands of followers.
She's also got a huge following on TikTok @maemuller_, where she dances along to all her tracks and shares hilarious and relatable videos of her day to day life.
> Here Are All The Ways You Can Listen To Capital