How To Watch The Eurovision 2023 Grand Final
12 May 2023, 15:14
The Eurovision Song Contest is here, but how can you watch it? Here are all the details...
The Eurovision Grand Final is finally here!
Eurovision is one of the biggest music events of the year, and this year it's being held in Liverpool, so of course you don't want to miss it!
Mae Muller's Journey To Eurovision: From Writing The Song To Getting The News
Eurovision 2023 To Be Shown Live In Cinemas For The First Time
Keep on reading to get all the details on how to watch 2023's Eurovision and find out who will be performing in the grand final...
Don't miss Mae Muller repping the UK with 'I Wrote A Song' – we can't wait!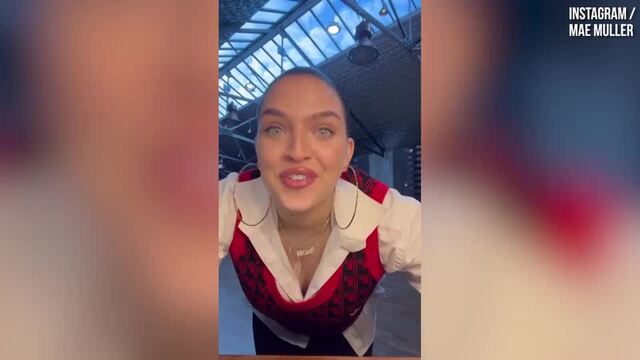 Mae Muller reacts to being announced as the UK's act for Eurovision 2023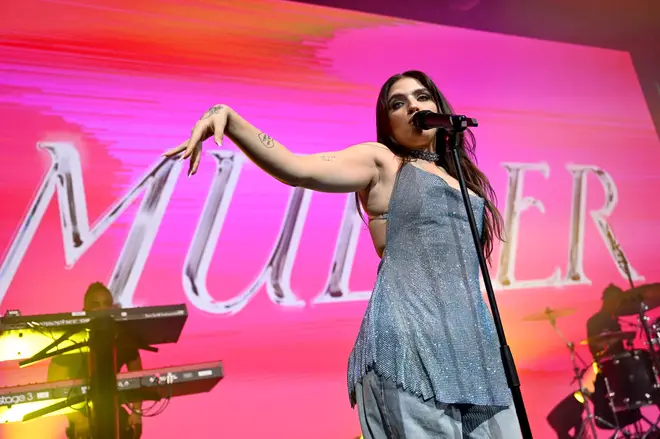 How to watch the Eurovision Grand Final?
Eurovision's 2023 Grand Final will be broadcast on Saturday, May 13 from 8 PM (BST)!
You can tune into the exciting musical event on BBC One as well as on BBC iPlayer, the show will run for four hours and will finish at midnight.
If you miss the final – or just want to relive it all over again – the Eurovision Song Contest's YouTube will also share highlights on their channel after the show is over.
Where is Eurovision 2023 being held?
The Grand Final of the Eurovision Song Contest 2023 is taking place in Liverpool at the M&S Bank Arena!
The event is being held in the UK on behalf of Ukraine who were the winners of last year's competition; the folk-rap band Kalush Orchestra won with the song 'Stefania'.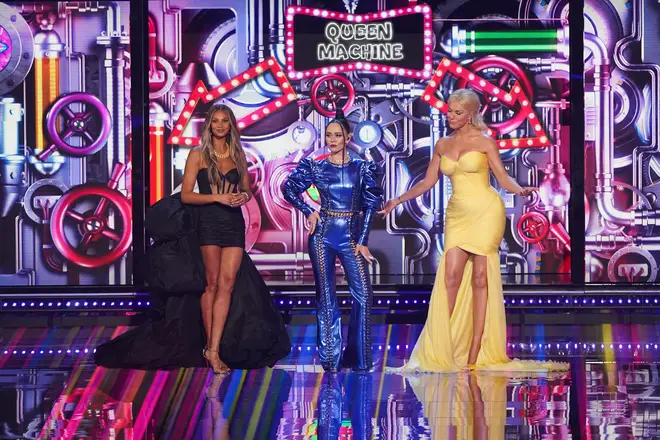 Who is in the Eurovision 2023 final?
The two semi-final events were held on Tuesday, May 9 and Thursday, May 11; the first set of acts to make it to the final were: Croatia, Czechia, Finland, Israel, Moldova, Norway, Portugal, Serbia, Switzerland and Sweden.
The second lot of entrants to get through were: Albania, Armenia, Australia, Austria, Belgium, Cyprus, Estonia, Lithuania, Poland and Slovenia.
Of course, the big five – France, Spain, UK, Italy and Germany – are always automatically performing in the final, this is because they're the biggest financial contributors to the Europen Broadcasting Union; the EBU owns and operates Eurovision.
And of course, Mae Muller is representing the United Kingdom in the final this year!
The Eurovision 2023 Grand Final running order
Austria: Teya & Salena - 'Who The Hell Is Edgar?'
Portugal: Mimicat - 'Ai Coração'
Switzerland: Remo Forrer - 'Watergun'
Poland: Blanka - 'Solo'
Serbia: Luke Black - 'Samo Mi Se Spava'
France: La Zarra - 'Évidemment'
Cyprus: Andrew Lambrou - 'Break A Broken Heart'
Spain: Blanca Paloma - 'Eaea'
Sweden: Loreen - 'Tattoo'
Albania: Albina & Familja Kelmendi - 'Duje'
Italy: Marco Mengoni - 'Due Vite'
Estonia: Alika - 'Bridges'
Finland: Käärijä - 'Cha Cha Cha'
Czechia: Vesna - 'My Sister's Crown'
Australia: Voyager - 'Promise'
Belgium: Gustaph - 'Because Of You'
Armenia: Brunette - 'Future Lover'
Moldova: Pasha Parfeni - Soarele şi Luna'
Ukraine: TVORCHI - 'Heart of Steel'
Norway: Alessandra - 'Queen of Kings'
Germany: Lord of the Lost - 'Blood & Glitter'
Lithuania: Monika Linkytė - 'Stay'
Israel: Noa Kirel - 'Unicorn'
Slovenia: Joker Out - 'Carpe Diem'
Croatia: Let 3 - 'Mama ŠČ!'
United Kingdom: Mae Muller - 'I Wrote A Song'
> Here Are All The Ways You Can Listen To Capital