Here's What's Really Going On With Harry Styles' Buzz Cut
16 November 2023, 16:54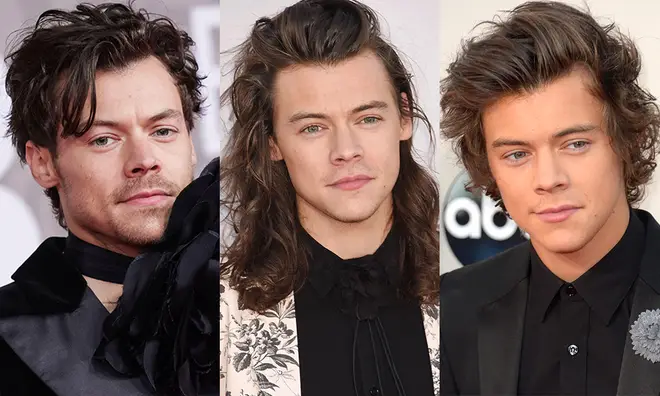 Is Harry Styles bald?! For all the fans spiralling here's the truth about Harry's haircut.
We are here to set the record straight after a picture of Harry Styles went viral on X (formerly known as Twitter). The post looked like Harry had sat in the barbers chair and let them shave off all his luscious locks. And, it turns out, it's all true; Harry Styles has got a buzz cut.
Harry's shaved head was first revealed when he went to a U2 concert in Las Vegas with girlfriend Taylor Russell, and although the picture was super unclear and zoomed in, Harry was notably missing his full head of hair and instead rocked a buzz cut.
Days later, Harry debuted his new hairstyle while at the launch of his brand new Pleasing perfume. And he looks just as cool as ever guys, so we can all calm down.
Here's the latest on Harry's haircut that broke the internet...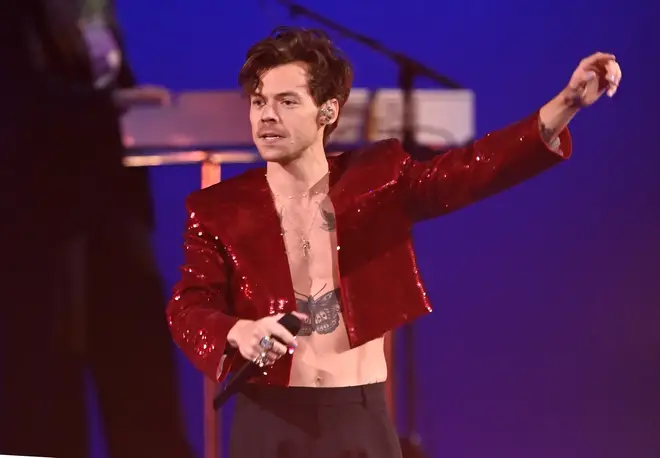 Why did Harry Styles get a buzz cut?
After spending the majority of life being papped everywhere he goes, Harry reportedly decided to get a new haircut in the form of a buzz cut for some anonymity. An insider told DailyMail.com: "If shaving his head gets some people to not notice him for a few weeks or months, that's about the best-case scenario.
"That was his initial reason for doing it, but now that he has been found out, it is business as usual. It was good while it lasted, and it can grow back very quickly, so he isn't bothered by the new look. He just wishes it lasted longer and people didn't know."
Harry Styles reveals his new hair
Harry put all the rumours to bed and the new hair has officially been hard launched. Harry Styles celebrated the release of his new Pleasing fragrance with friends in London. To commemorate the event, the brand posted a pic on Wednesday night captioned: "Our Founder, Harry Styles, toasts the launch of Pleasing Fragrance with friends in London. November, 2023."
In the pic Harry debuts his new look, exhibiting his shaved head. The fan reaction is a mixed bag which can be perfectly summed up with one comment which reads: "a part of me loves it, a part of me is crying on my bedroom floor"
Did Harry Styles get a buzz cut?
All the rumours are true and Harry has cut his hair into a buzz cut, although he's not completely bald so perhaps that's some solace.
After all the buzz, pardon the pun, around the first leaked pics TMZ took it upon themselves to get some cold hard evidence. And they did, with a clear video released on Thursday of Harry and his new girlfriend Taylor, where Harry is rocking a shaved head.
The pop culture account Deux Moi took to Instagram stories to set the record straight after the original picture of Harry disappeared from their feeds.
After a follower demanded, 'Post the full pic of Harry!!', they said: "You guys are driving me crazy with this. There's a picture posted in the subscriber only highlight or the picture is now all over TikTok and Twitter.
"That is the only picture, he is not bald, he cut his hair. The picture is from the YouTube concert. It's not an old picture that's been photoshopped."
The concert in question is supposedly U2's concert in Las Vegas on October, 13, 2023 which Harry is said to have went to with his current girlfriend Taylor Russell.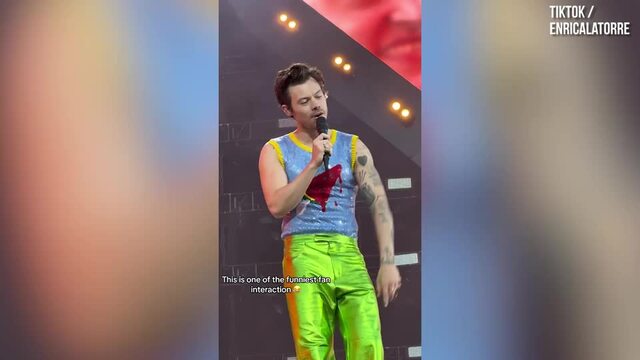 Harry Styles flustered by fan's risqué response
The Deux Moi account continued: "It's a picture sent, not by a fan, not by a Harry, not by a finsta. It's a picture sent from an actual person."
So, they doubled down and said the picture is real and recent. Perhaps Taylor Swift's 'you grew your hair long' line in 'Now That We Don't Talk' inspired Harry to make the drastic change?
On X, Deux Moi addressed people trying to debunk the pic. An anonymous messaged read: "Ha ha funny story, I'm the one who sent in the buzzcut text to deuxmoi and my friend just blurred the picture from the Ariana concert from forever back but we didn't think it would get this far we were just bored."
Deux Moi clapped back saying: "This is 1000% false & fabricated. The picture is real and was not submitted by this person. It's blurry because it's cropped from a larger image."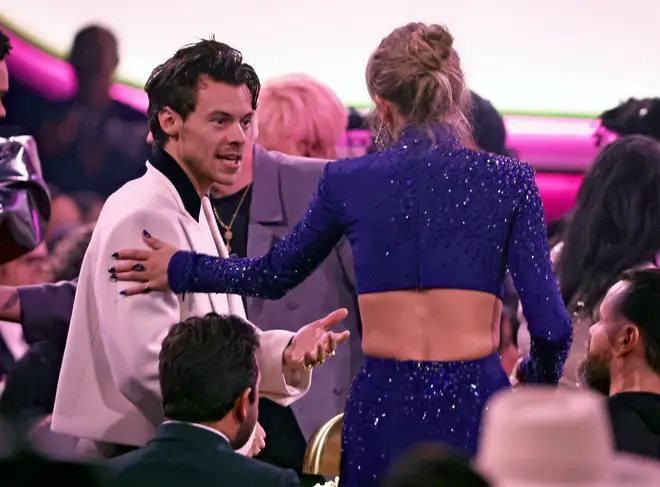 During Love On Tour rumours began that Harry was wearing wigs, the gossip started when Deux Moi posed that the 'Watermelon Sugar' star was secretly balding. Harry addressed the theory at the time.
He told Rolling Stone that his friend Tom Hull (aka Kid Harpoon) was "obsessed" with the rumour. "He's completely obsessed with it. He won't stop sending me messages about [people] trying to work out if I'm bald," Harry told them.
Going on Harry said: "What is it with baldness? … It skips a generation or something, right? If your grandad's bald then you'll be bald? Well, my granddad wasn't bald, so fingers crossed."
So maybe Harry isn't balding, but it definitely seems that he is sporting a new 'do and Harries will have to mourn the LOT locks and get ready for a new era.
Listen live to Capital, and catch up on any shows you missed, on Global Player.