Are Harry And Beaux From Too Hot To Handle Season 3 Still Together?
4 February 2022, 11:31
Too Hot To Handle's Harry opens up about getting close to Beaux
Beaux Raymond and Harry Johnson became one of our favourite Too Hot To Handle season 3 couples, but are they still together?
Too Hot To Handle series three was released in January, so of course we've all binge-watched it by now and are fully invested in Harry Johnson and Beaux Raymond's relationship.
Harry and Beax met at the retreat and have gone on to become a fan-favourite couple, much like Nathan Soan and Holly Scarfone, but are they still together?
Let's take a look at the full lowdown on Beaux and Harry's relationship after Too Hot To Handle…
Everyone's Saying The Same Thing About Georgia From Too Hot To Handle
*Warning - huge spoilers ahead!*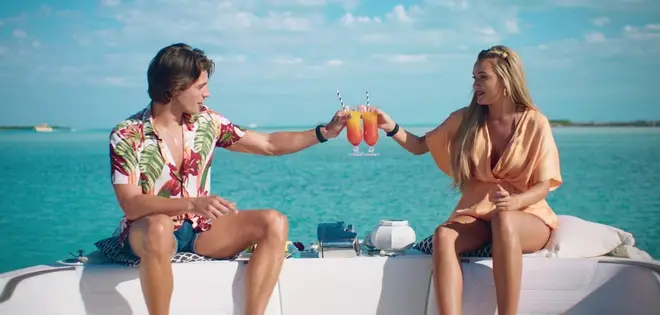 Are Harry and Beaux from Too Hot To Handle still together?
Harry and Beaux are not together anymore, splitting after they returned home from the retreat and resumed their normal lives.
They confirmed their break-up in a video Too Hot to Handle posted on Instagram a week after the show ended.
Harry explained: "Our relationship status now is single, but we do talk every day. Who knows what could happen? Obviously, we haven't seen each other yet...We struggled a lot with the distance, and when we came back to the U.K., we were in a full lockdown."
He added: "Never say never," and Beaux agreed.
Harry and Beaux certainly went from strength to strength during their time in the retreat after developing a romantic connection just a few episodes into season 3.
Those who have made it to the end will know that Harry and Beaux go on to win the series, taking home the remaining $90,000 cash prize between them after being the only couple in the final.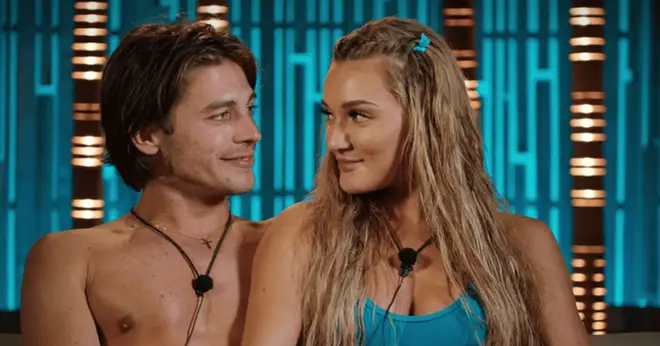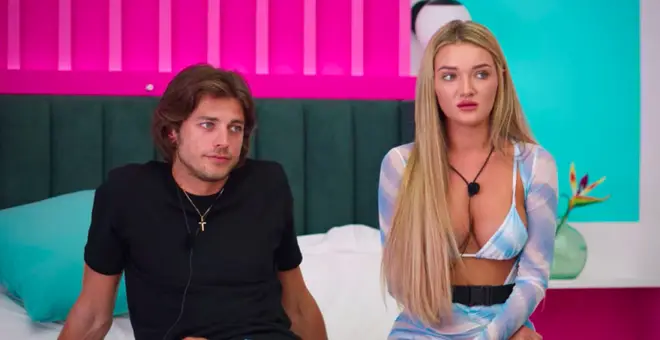 The pair are still in constant contact despite their split, with Beaux telling us: "I mean, it was strange because when he first walked in I didn't really fancy him so it was crazy that every day you're building up that connection and from then we just got closer and closer.
"We're still in touch a lot, he's amazing, he's literally like the male version of me."
Meanwhile, Harry admitted that he and Beaux formed a deeper connection during their time at the retreat, telling us: "Obviously you've always got in the back of your mind people coming in what may happen, so we kinda got close but obviously we were a bit anxious so, but I think that proved whether we would stick it out or not.
"Obviously that shows if you can get through stuff and it makes you closer so I think that was a big moment for us."
We're still rooting for Harry-Beaux!
> Here Are All The Ways You Can Listen To Capital