Inside Harry Styles And Lizzo's Iconic Friendship
7 February 2023, 14:34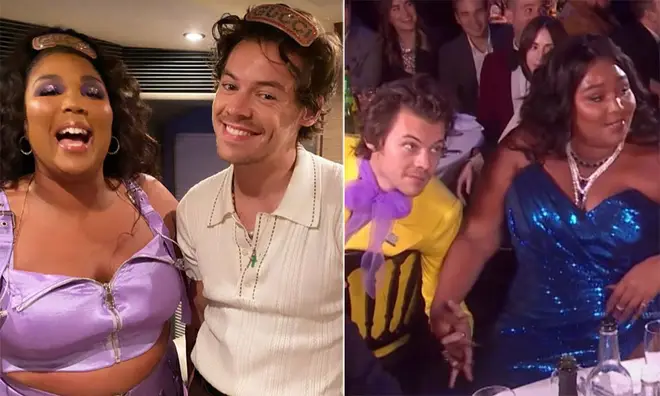 Harry Styles and Lizzo have had an incredible amount of memorable moments throughout their friendship.
Harry Styles has a serious number of high-profile people in his inner circle but his adorable friendship with Lizzo is definitely one of our faves!
Not only are they both incredible artists, but they have such amazing on-stage chemistry and always support each other when they can.
Harry Styles' Third Album 'Harry's House': Tracklist, Release Date & More
So, here's everything we know about the pop stars' friendship and their best moments, from the 2023 Grammys to their on-stage antics!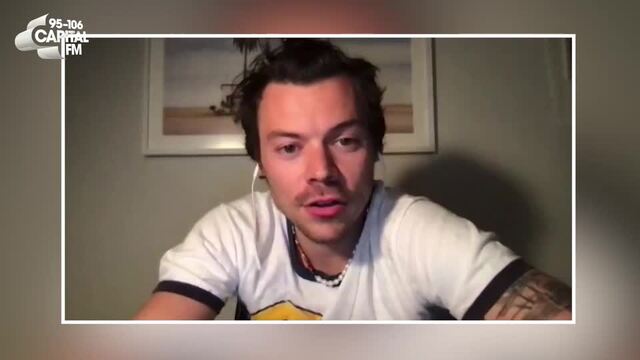 Harry Styles explains his accent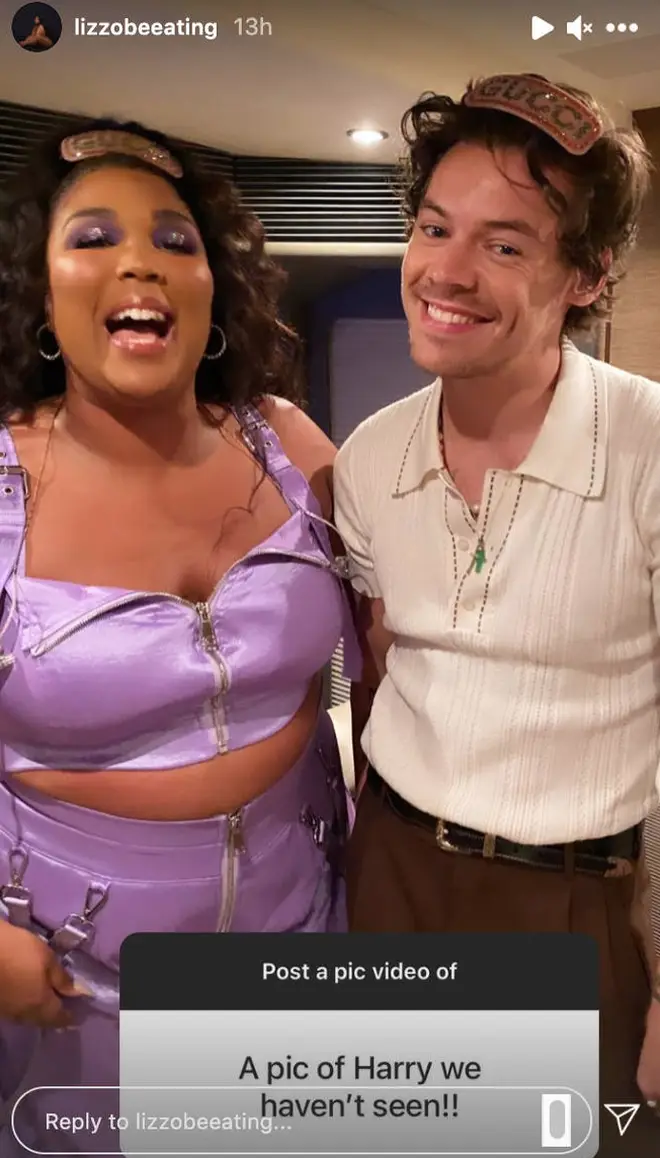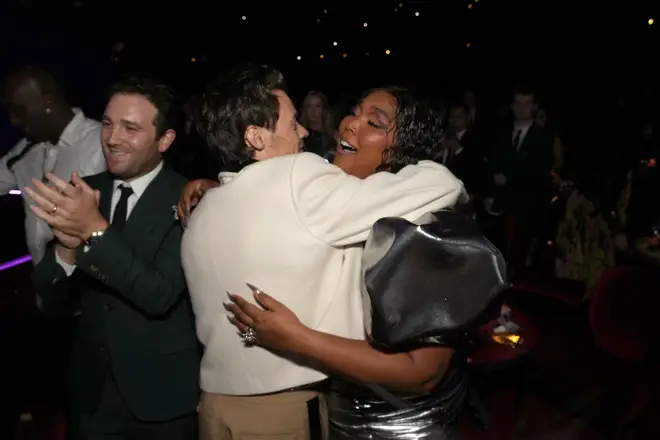 Lizzo and Harry proved that their friendship is top-tier at the Grammys
We all know by now that Harry and Lizzo have a pretty enviable friendship, but they made us fall in love with them all over again during the 2023 Grammy Awards.
The two musicians sat at the same table during the ceremony and were each other's number-one fans as they celebrated career-defining wins. Lizzo took home Record of the Year for her smash hit 'About Damn Time', and Harry won in two massive categories for 'Harry's House'.
Lizzo had the sweetest reaction as Harry won one of the most coveted awards of the night, Album of the Year, she looked overjoyed for her pal and even filmed the whole moment!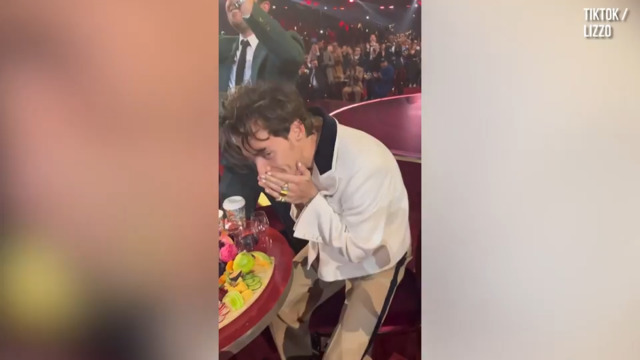 Lizzo posts hilarious video of Harry winning AOTY Grammy
Harry sends Lizzo flowers to celebrate 'About Damn Time'
We love to see icons supporting icons!
In celebration of 'About Damn Time's success, Harry Styles took it upon himself to send a token of support to Lizzo – a stunning bouquet of flowers.
Of course, the 'As It Was' singer opted for the most stylish floral arrangement, sending his good friend orange, pink and yellow flowers for her 'Special' moment.
The 'Good As Hell' songstress didn't keep the adorable generosity to herself, taking to TikTok to tell fans: "Yall harry got me flowers congratulating me on about damn time going #1."
She said in the clip, "Thanks for the flowers, Harry" – our hearts!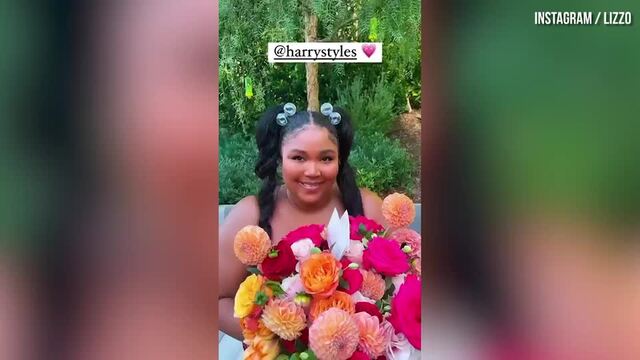 Lizzo thanks Harry Styles for colourful flowers
Lizzo joins Harry Styles at Coachella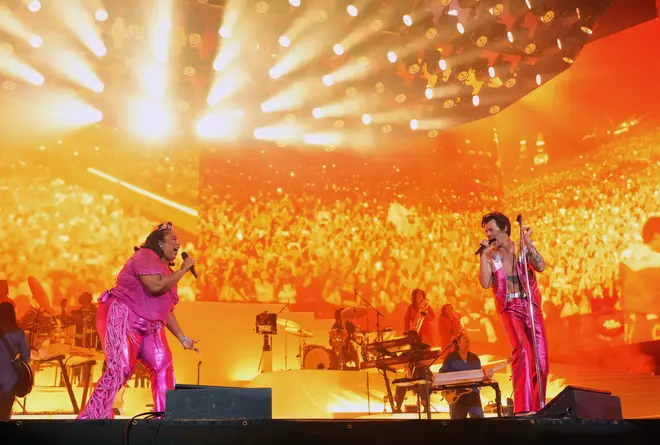 During his second performance at Coachella, Harry Styles had the best surprise for fans, bringing out Lizzo to join him after years of fans begging for a collab.
They sang a beautiful rendition of 'I Will Survive' together and One Direction's 'What Makes You Beautiful', with Lizzo looking every inch the 1D fan girl living her dream as Harry serenaded her.
Lizzo details what a Harry Styles collaboration would sound like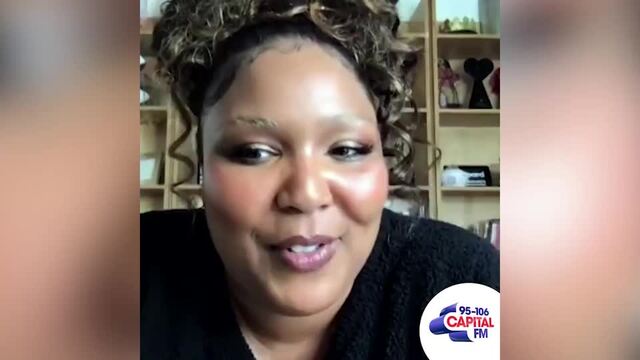 Lizzo floored by Roman Kemp's impression of Harry Styles
Lizzo spilled on what we've all been manifesting for months – a Harry Syles duet.
But instead of an actual collaboration, she teased us with what a collab with the 'Fine Line' icon would simply sound like.
She told Capital Breakfast's Roman Kemp: "Honestly that's so funny you say that, I feel like it would be a love duet.
"You know, we both have so much love for each other and we love to sing about love."
She continued: "But, we're also very happy-go-lucky if you think about 'Juice' and 'Watermelon Sugar', you know what I mean? We could do that too."
"So, who knows? That's what I love about that, it's like anything can come out of it," she explained, before jokingly adding, "we can make the 'Thong Song'!"
Harry Styles and Lizzo performing 'Juice' together
Juice - Lizzo and Harry Styles SXM Pandora pre-superbowl show @ Fillmore Miami Beach (1/30/20)
We could never forget the moment Haz and Lizzo gave us a performance to remember when the 'Watermelon Sugar' star joined the 'Good As Hell' songstress during her show in Miami, Florida back in January 2020.
The pair gave us all the feels as they smashed their joint performance of Lizzo's hit bop, 'Juice'.
We definitely had that performance on repeat for days, ngl.
Lizzo and Harry Styles at the 2020 BRITs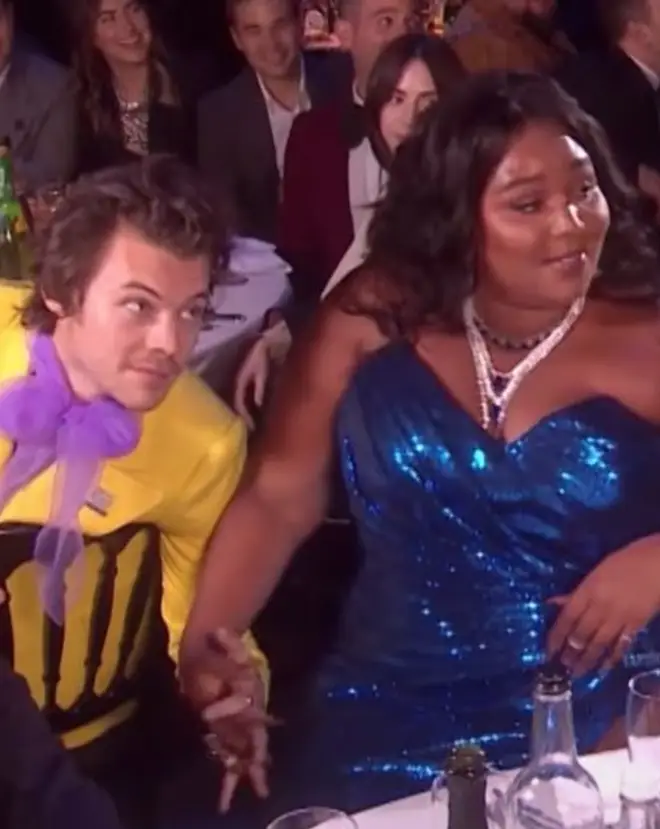 It's safe to say the evening of the BRITs last year was the night everyone envied the pair's friendship the most.
In fact, Hizzo flourished so much that evening that the pair sat nearby and even held hands at one point, cuddling up whilst Lizzo had a chat with the host, Jack Whitehall.
They sent fans into meltdown and their friendship has been growing ever since!
What Harry Styles and Lizzo have said about each other
Lizzo took to Instagram Live on March 7, following the announcement that her good pal and former One Direction star was set to perform at The Grammys 2021.
When asked about her thoughts on the news, she said: "OH MY GOD, I'm so excited to see Harry perform, he's so talented. I talked to him today."
Honestly, imagine casually just speaking to Haz?!
> Here Are All The Ways You Can Listen To Capital