Gigi Hadid And Zayn Malik: Which Celebrity Family Members Will Be At Their Baby's Birth?
20 August 2020, 15:02 | Updated: 18 August 2022, 15:51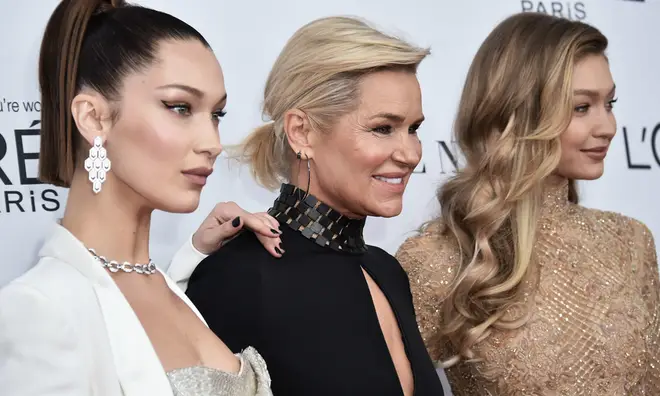 Pregnant Gigi Hadid and Zayn Malik are expecting their first child together and the baby is set to have the coolest family members thanks to the couple's star-studded family! But who are Gigi's family members?
Gigi Hadid is currently heavily-pregnant and is expecting her first child with her long-term boyfriend Zayn Malik.
The couple also recently arrived in New York, as they prepare for the birth of their baby girl!
Zayn Malik And Gigi Hadid: 7 Of The Pregnant Couple's Cutest Moments As They Prepare For Baby
Zigi's baby is officially set to be the coolest baby on earth as the supermodel has a seriously famous family, with a group of big celebs in her inner circle, but who are Gigi's family?
And which stars will be related to their baby? Let's take a look...
Who is Gigi Hadid's mum?
Gigi Hadid's mum is Yolanda Hadid. She is a Dutch-American television personality and former model who is best known for appearing on The Real Housewives of Beverly Hills.
The Zigi baby will be Yolanda's first grandchild!
Who is Gigi Hadid's dad?
Gigi Hadid's dad is Mohamed Anwar Hadid. He is a Jordanian-American real estate developer, of Palestinian heritage, who is best known for building luxury hotels and mansions in Los Angeles.
Who are Gigi Hadid's siblings? Does she have brothers and sisters?
Gigi Hadid has a sister, Bella Hadid, who, along with the pregnant star, is one of the most in-demand fashion models in the world.
Bella has had a highly-publicised on-off relationship with The Weeknd over the years.
She also has a brother, named Anwar Hadid, who is also a model and currently dating 'Future Nostalgia' singer Dua Lipa.
The Zigi baby is officially set to have some seriously cool aunts and uncles!
Which celebs will be present at the birth of Gigi Hadid and Zayn Malik's baby?
It is not yet known which family members will be joining the couple as they welcome their baby girl into the world.
The pair are both super low-key and haven't announced any details.
However, it probably won't be long before they've all visited baby Zigi in due course, when she arrives - but we'll be sure to keep you updated!
> Download Our App For All The Latest Zayn & Gigi Baby News