Dua Lipa And Anwar Hadid Relationship Timeline: How Long Have They Been Dating?
1 November 2021, 15:53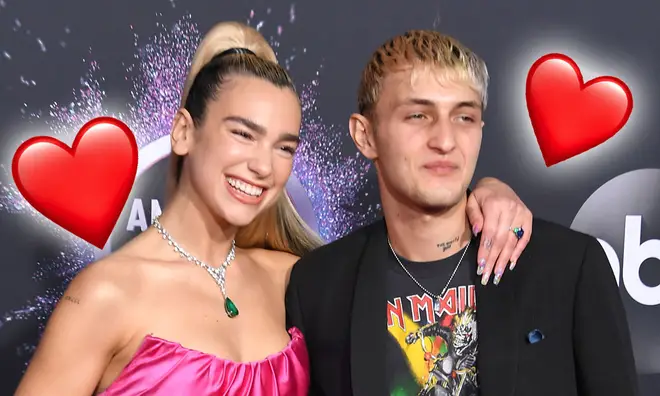 Dua Lipa is dating Gigi and Bella Hadid's brother Anwar and they look so loved up! How long have they been dating and how did they meet? Here's a complete guide to their relationship...
Dua Lipa is in a relationship with model, Anwar Hadid, the younger brother of supermodels Gigi and Bella Hadid, and she recently admitted she is 'so in love'.
'Future Nostalgia' singer Dua kept her romance with Anwar pretty low-key for the first few months but now they constantly share snippets of their relationship to their millions of followers.
Dua Lipa Brings Forward 'Future Nostalgia' Release Date & Collaborations, Track List, Tour Information
Here's everything we know about their relationship, from how they met to how long they've been together, including living with Zayn Malik, Gigi and Bella on the Hadid family farm.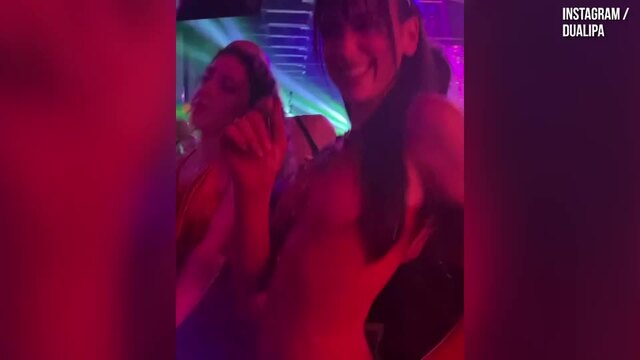 Dua Lipa looks sensational as she dances away in club
Dua Lip and Anwar Hadid spend Halloween together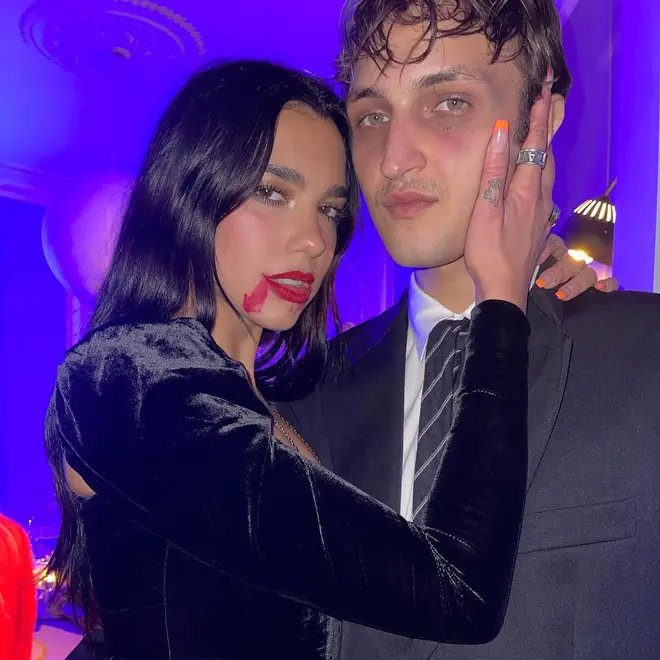 Dua and Anwar couldn't keep their hands off one another at their private Halloween party!
The 'Cold Heart' songstress posted a photo dump to her Instagram that showed off their eventful celebrations as a couple.
The pair looked as smitten as ever as they posed for some snaps that showed off their costumes – Dua opted for a sultry vampire look, whereas Anwar looked dapper in a suit and tie.
She even got into the spooky spirit and carved a pumpkin with her beau, too cute!
Dua opens up about Anwar relationship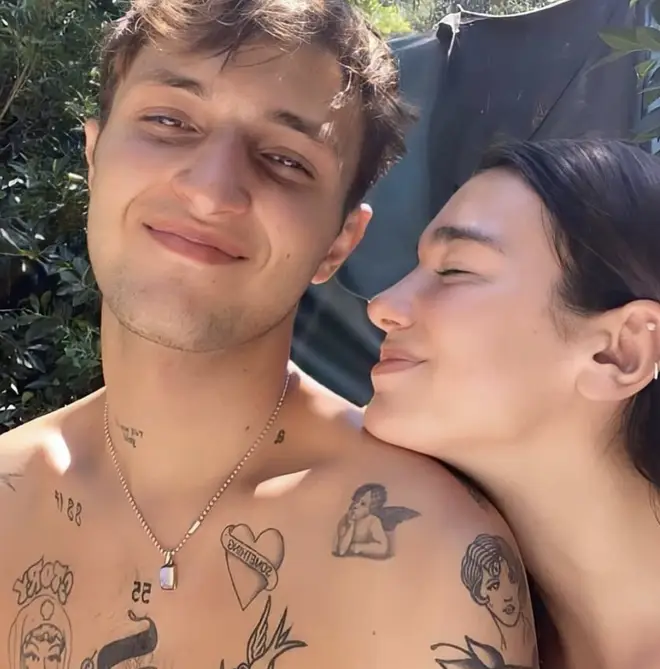 Dua recalled spending the UK's first national lockdown with Anwar in an interview with Vanity Fair, as the songstress spoke about the dynamic of their relationship.
She said that the pair 'got lucky' as they got to spend time with each other during the lockdown, relaxing in their garden, reading books and all that other good stuff!
Dua even admitted she always asks Anwar if he likes a picture before she posts a snap of them on the 'gram, saying: "I always like to ask if he likes a picture before I post it. But I also think sometimes it's sweet that he really likes kind of ugly pictures of me.
"And I look at him, I'm like, 'Really?' And he's like, 'I love it.' And then I let him post it, although I hate it."
Ah, true love!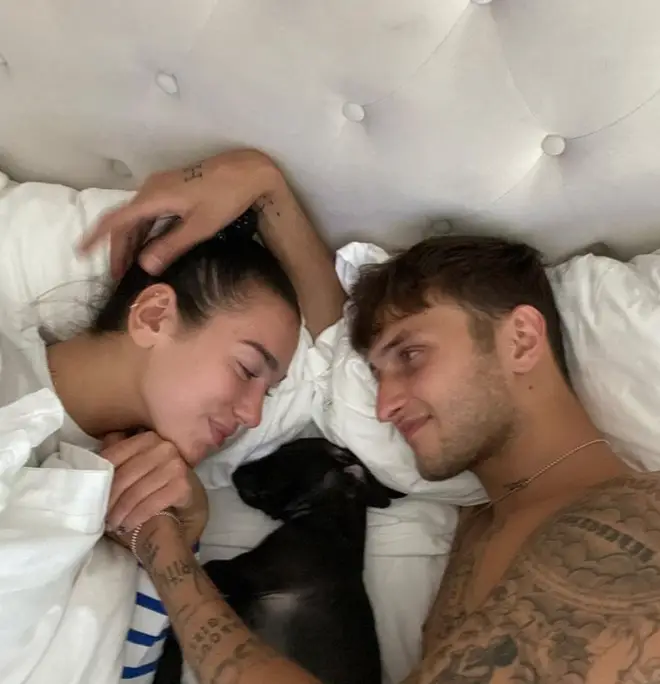 Dua celebrates Anwar's 22nd birthday
Dua had the cutest message for boyfriend Anwar on his 22nd birthday, saying that even their puppy Dexter 'loves you so much'.
Awh, these three!
Dua and Anwar mark Valentine's Day with matching Instagram posts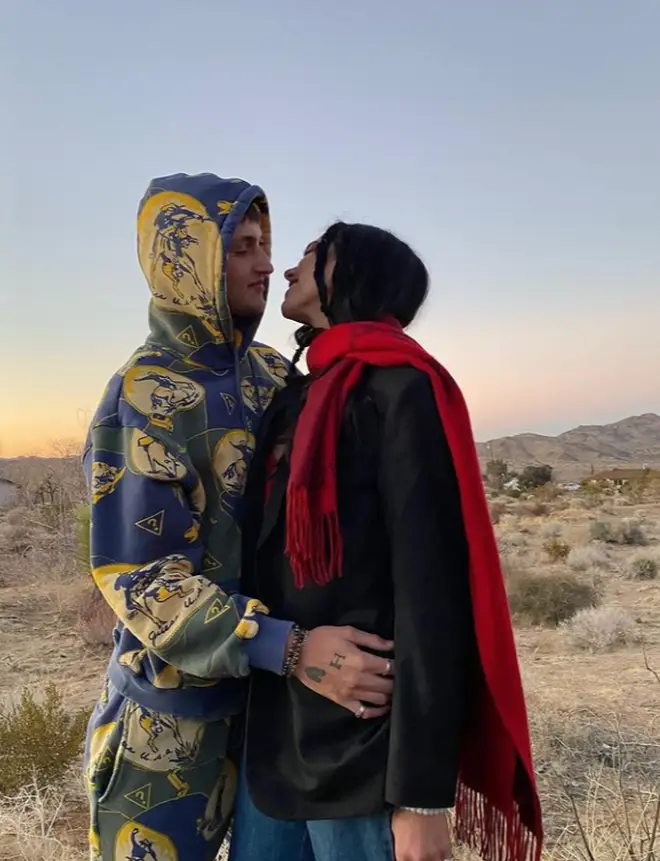 Dua and Anwar posted matching photos on Instagram when they celebrated Valentine's Day, with Anwar sweetly writing: "My valentine️ [heart] thankful for ya girl wonder."
Meanwhile, Dua captioned hers: "THE ONE 4 MY Happy V-Day Lovers xx [sic]."
Naturally, the Hadid sisters including Bella and Alana commented on the pics, with Bella writing: "My shnoopilooples."
Dua and Anwar holiday with friends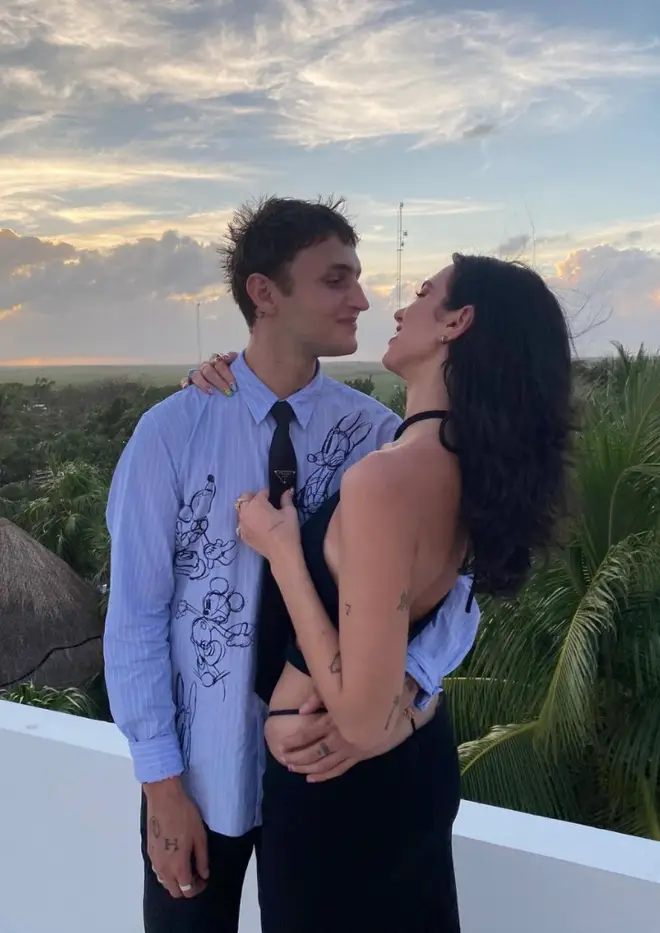 Dua recently uploaded a series of photos of her and Anwar looking more loved-up than ever while on holiday with friends in January.
It's unclear where the celeb couple jetted off to but it looked like they had the best time!
Dua and Anwar are living their best wholesome lives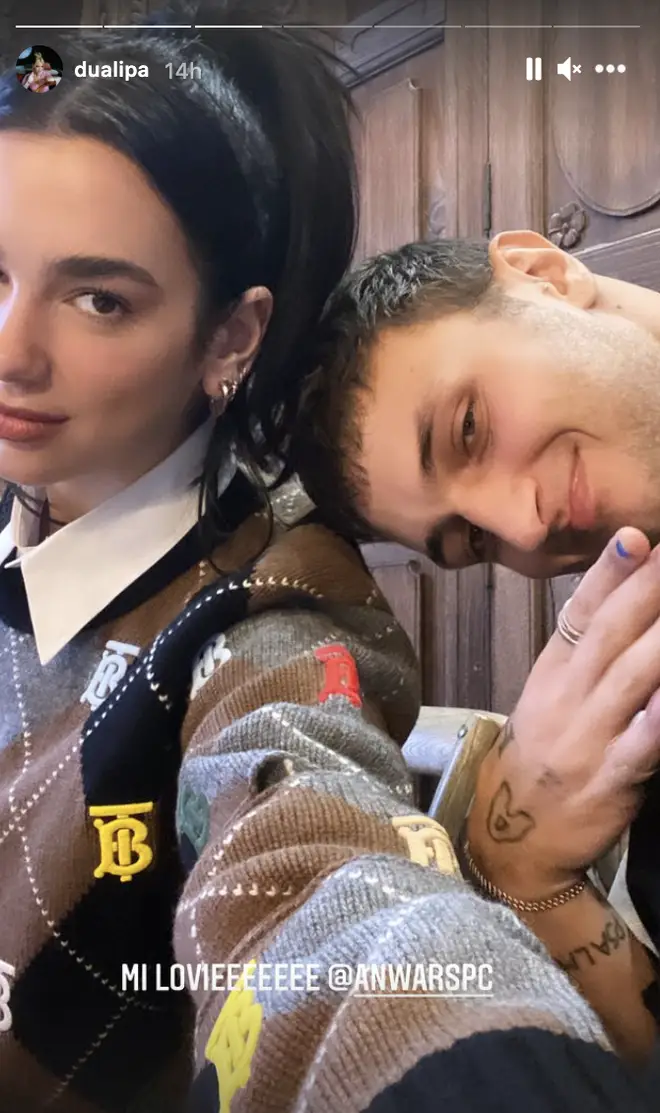 When Dua is enjoying her downtime from being the disco queen who saved 2020, she is living a seriously wholesome life with her 'love' Anwar.
The British pop star isn't shy about posting how loved-up she is all over her Instagram.
Anwar stars in Dua Lipa's Levitating remix music video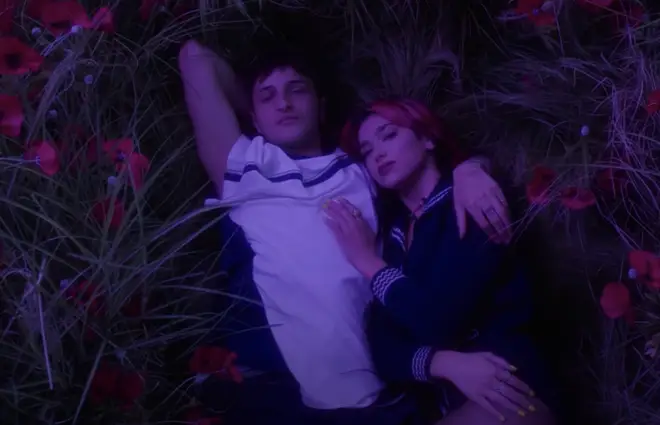 Dua's boyfriend is a professional model, so, what better excuse to get him in her music video?!
For her iconic 'Levitating' remix with Madonna and Missy Elliott, Anwar lay down in a field with his love, in a very Twilight-esque scene that we're so here for.
Dua says she 'performs' for Anwar during isolation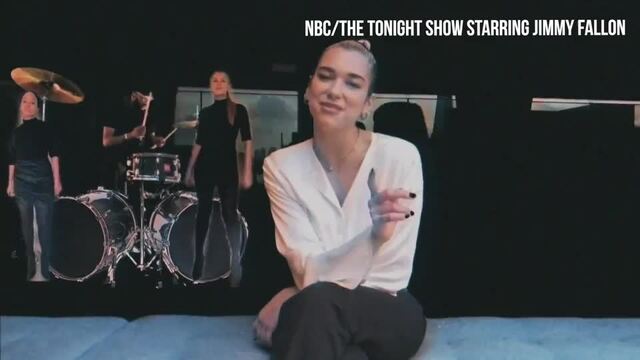 Dua and her boyfriend spent quarantine in London, so all the performances the 'Hallucinate' singer belted out over live video call interviews she technically gets to put on just for her man.
She said ahead of her Jimmy Fallon performance: "It's fun performing for no audience. Except I perform for my boyfriend with our own little studio."
Anwar joins Dua and her family at the Global Awards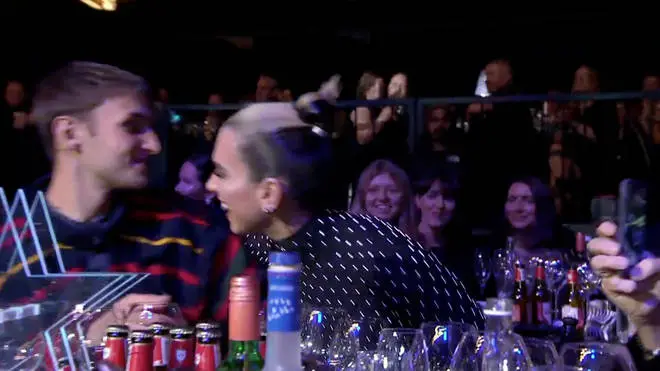 Dua won Best British Act at the Global Awards on 5 March 2020, bringing boyfriend Anwar along to the ceremony with her parents and brother and sister to celebrate.
The 'Physical' singer gave her beau Anwar a kiss on the cheek when her name was read out, before hugging both her mum and dad and her younger siblings who she is known to be incredibly close to.
The family and Anwar later marked the occasion with a group dinner date in the city.
Dua and Anwar can't keep their hands off each other at American Music Awards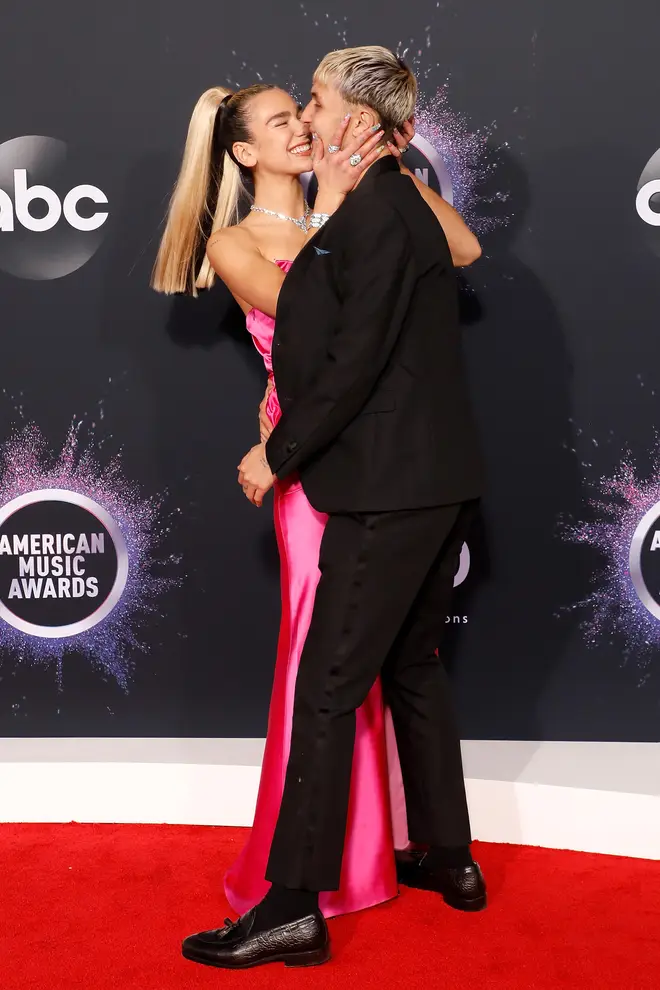 On the red carpet of the AMAs in 2019, Dua and Anwar delighted the paparazzi by kissing and cuddling in front of the cameras.
Dua stunned in a silky, pink floor-length dress complete with a black bow at the hip, while Anwar looked dapper in a classic, black suit.
The couple looked closer than ever at the awards ceremony, whispering in each other's ears and gazing into one another's eyes.
And when they took their seats for the ceremony, the couple sat hand in hand as they awaited the evening's events to unfold.
Anwar supports Dua at the EMAs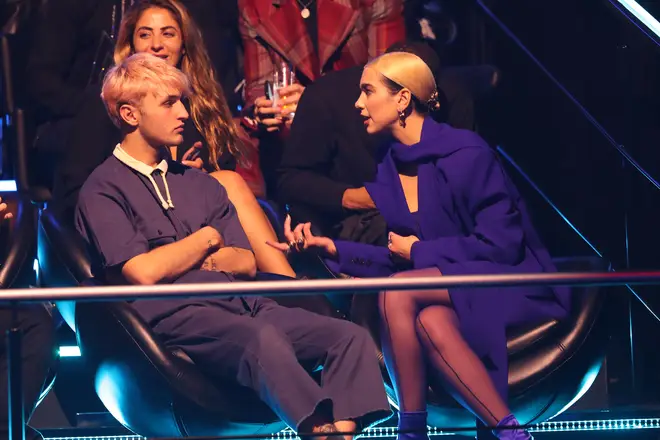 Anwar jetted to Seville with his girlfriend to support her at the EMAs 2019, with Dua walking the red carpet alone before rejoining her beau in the audience.
At one point it looked like the couple were having a tense exchange, but moments later they were pictured kissing each other.
Dua performed her new single 'Don't Start Now' accompanied by hordes of dancers clad in yellow, while she stood out in a flesh-flashing, black cut-out leotard displaying her gorgeous figure.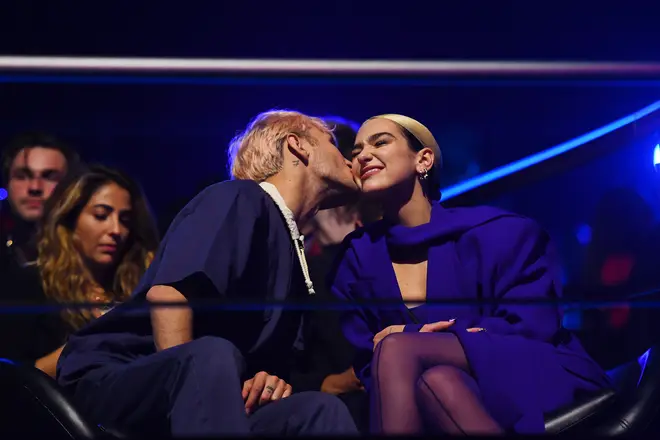 When did Dua Lipa and Anwar Hadid move in together?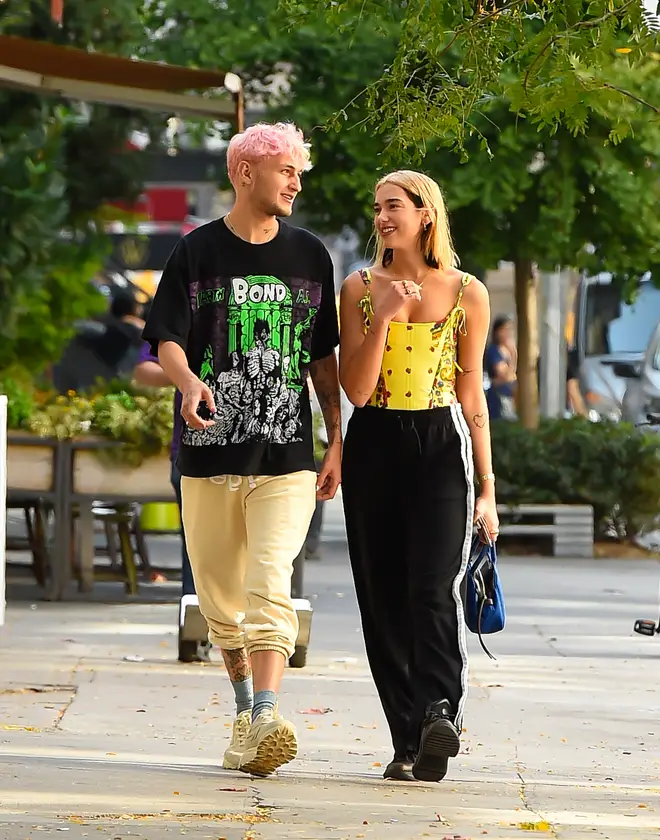 Just two months into their relationship in September 2019, it was reported the pair were renting a New York apartment together as they're spending so much time together in between their hectic working schedules.
The 'Don't Start Now' singer spent much of the summer in LA with Anwar, and he also spends a lot of time in London where she has a place, so a joint pad in New York "made sense".
When did Dua Lipa and Anwar Hadid confirm their relationship?
One month after they were pictured kissing at British Summertime Festival in 2019, Dua and Anwar made things Instagram official when she whisked her man away with her family to her hometown in Kosovo.
After attending Sunny Hill Festival, Dua shared a now-deleted snap of her and her beau standing side by side as they watched a gig together.
Dua's close family also went with the couple to the festival, proving Anwar quickly won over the singer's parents.
The festival holds a special place in Dua's heart as it's a partnership of the Sunny Hill Foundation, which was set up under the singer's patronage.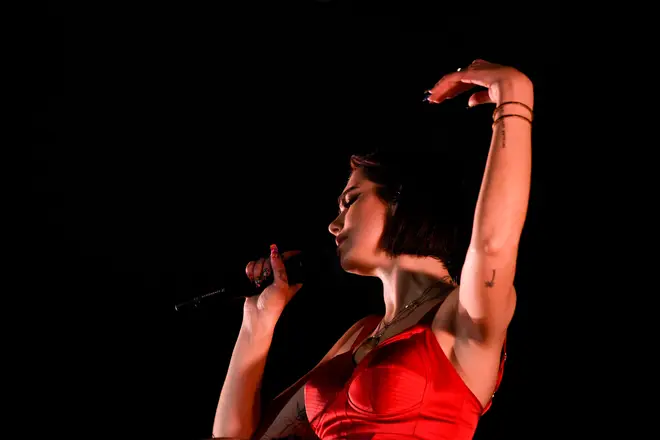 How did Dua Lipa and Anwar Hadid meet?
Dua revealed during What Happens Live with Andy Cohen in May 2020 that it was her who first showed an interest in Anwar, after she slid into his DMs.
Asked if she'd ever messaged a celebrity on Instagram, Dua confessed: "I have a confession to make. Mine was my boyfriend; my current boyfriend. I definitely did that."
Quizzed if that's how they first got to know each other, the pop star cleared up: "No, we met at a BBQ. But then it carried on into the DMs."
According to TMZ, the singer and the model's romance began in June 2019 when Anwar showed Dua some of his own music he'd created.
> Here Are All The Ways You Can Listen To Capital