Capital In Ibiza: Here's How You Can Join In On All The Action On The White Isle
15 August 2018, 16:17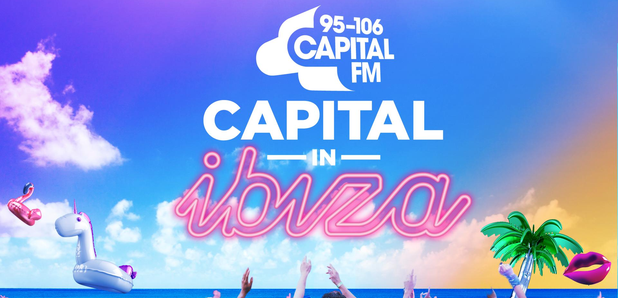 On Saturday 18th August, we're having a huge party in Ibiza with some of the biggest stars and DJs. You do not wanna miss a second of it...
This weekend, we're heading back to Ibiza for one more MASSIVE party, and we're taking all of you guys with us, because we can't do all of that raving alone.
On Saturday 18th August, Capital's taking over the White Isle, to bring you some more euphoric summer anthems and chats with Ibiza's biggest stars.
> The 11 Agonizing Stages Of Being That ONE Friend Who Couldn't Go On The Group Holiday
We're not the only ones going though. You can still win your chance to head down to #CapitalInIbiza. JJ's giving away tickets every night, during his show, so make sure you're listening for the chance to come out and party with us.
How do I listen to #CapitalInIbiza?
From 10AM on Saturday 18th August we'll be coming to you live from the White Isle, flying out the likes of Will Manning, Aimee Vivian and Sarah Story to Ibiza to bring you every single second of #CapitalInIbiza. You can expect club classics as well as some famous faces and Ibiza shenanigans too.
(And the best part? You don't even have to worry about getting sunburn.)
You can always download our app if you're on the move, and don't want to miss a single second, too. Just make sure your phone's charged, and you've got your bass face at the ready...
10AM - 2PM - Will Manning
2PM - 6PM - Aimee Vivian
6PM - 10PM - Sarah Story
We've already clocked up one weekend on the party island - and you can catch up with everything we got up to right here.
How can I watch #CapitalInIbiza?
We couldn't go all the way to Ibiza and not let you watch what's going on in the party capital of the world, could we? You can catch up on what everyone's up to by watching the biggest moments:
Who will you be talking to for #CapitalInIbiza?
We've been hanging out with some of the world's biggest music stars including:
We're coming for you, Ibiza.