Zayn Malik New Album: Icarus Falls' Release Date, Track Listing & Collaborations
30 November 2018, 16:35 | Updated: 12 December 2018, 11:42
Zayn Malik's second solo album 'Icarus Falls' is set for release next month and we've got everything you need to know from it's release date, mammoth 27 song track listing and possible collaborations.
Zayn is set to release his second solo album, 'Icarus Falls' this month and has been teasing us with everything we can expect from it, with singles 'Entertainer', 'Sour Diesel' and 'No Candle No Light', with Nicki Minaj already released so whilst you're counting down the days, here's everything from it's release date and what to expect.
WATCH: Zayn Covered Bollywood Song 'Allah Duhai Hai' & Fans Absolutely Love It
The album's release date will be on the very festive date on December 14th, so of course we will be eyeing it up for our stockings and it's looking like Zayn is seriously switching up his sound for the new album, looking further to his own roots for inspiration, as can be heard in his recent Bollywood cover of 'Allah Duhai Hai' which took fans (who loved it, btw) by surprise.
The album, which is his first since his debut solo album 'Mind Of Mine' back in 2016, has a whopping 27 long track listing and all seven of the tracks he dropped this year will be heard on it- including the brand new 'There You Are', a powerful love song that's proving this album is going to be a seriously eclectic mix of musical styles.
After teasing the album, which you can pre-order now on his Instagram, he even treated fans to a new track 'Rainberry' with a link in his bio, what a crowd pleaser!
If you need something to tide you over before the album drops- Zayn has released the merchandise for the album on his website, but it's literally only available for a matter of days so hurry on over!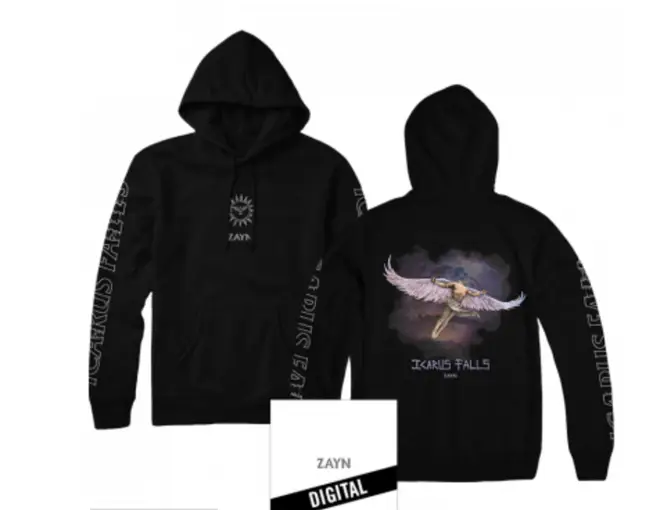 >You Can Catch Rita Ora's Performance At The #CapitalJBB Just By Grabbing Our App Here