Have Zayn Malik and Gigi Hadid Split Up? They Haven't Been Seen Publicly Together In Months
28 December 2018, 12:17 | Updated: 8 January 2019, 16:59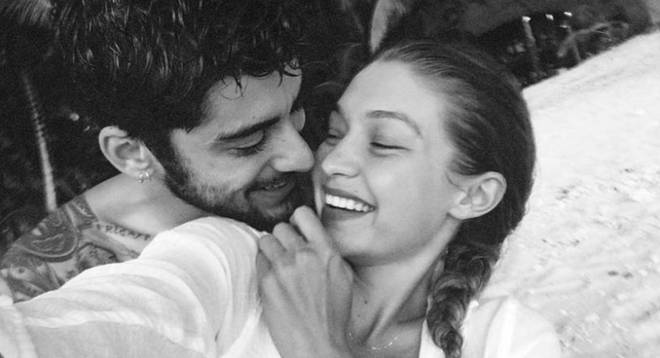 Fans are speculating that the power-couple have parted ways.
After being spotted together in November 2015, Zayn Malik and Gigi Hadid quickly became everyones 'couple goals'. They shared adorable photos of each other all the time, and Gigi even appeared in Zayn's 'PILLOWTALK' video. Then in March this year they broke up, only to reunite in June - but it looks like Zayn and Gigi may be on the rocks again.
Icarus Falls: What Is Icarus, Meanings & Symbols Behind Zayn's New Album
After spending the festive season apart, fans are speculating that Zayn Malik and Gigi Hadid have split up. This theory started when people noticed that Zayn had unfollowed Gigi on Instagram - and you know when someone gets unfollowed that something has gone down.
Gigi spent Christmas with her mother, Yolanda, and sister, Bella, and she hasn't posted about Zayn since October 22nd. Earlier in December, Gigi also retweeted a post which said "I do not owe you myself. I do not owe you any information about me beyond what i choose for you to know. I do not owe you strength when i am weak. I do not owe you answers just because you ask." Shady.
Zayn has been a bit quiet with regards to posting his personal life on social media, but Zayn's cousin, Jawaad Saeed posted a photo of himself and Zayn on Instagram last month.
The caption read 'Through best and worst, take a bullet for you. Keep happy my bro', which led fans to believe that Zayn isn't in the best place right now judging by the comments on the post.
This is all a little bit shocking as just last month (Dec), Zayn released 'There You Are', a song which fans speculated was about Gigi and how he can always rely on her - which might still be true.
The pair are reportedly just keeping their relationship more private but we probably won't know the full story until one of them confirms or denies any rumours, but I for one hope ZiGi is still going strong.