LISTEN: ZAYN Strips Back New Song 'PILLOWTALK' With Hauntingly Beautiful Acoustic Version
5 February 2016, 10:43 | Updated: 4 December 2017, 11:10
ZAYN - PILLOWTALK (the living room session) [Audio]
02:28
Hear Zayn's insanely perfect 'living room session' style version of his debut solo single.
As if Zayn Malik couldn't get ANY more perfect - the UK singer has revealed an acoustic session version of 'PILLOWTALK' and it's basically about as perfect as anything we've heard.
The singer dropped 'PILLOWTALK' as his debut single last week - scoring a number one on the Vodafone Big Top 40 in the process - and he's now revealed his 'Living Room Sessions' recording version of it.
Zayn's falsetto will give you INSTANT chills - he sounds so amazing it's almost hard to believe it's a live recording! #Skills
Zayn spoke exclusively to Capital Breakfast ahead of the release of his debut song - covering everything from albums to tattoos and what he thinks of Louis Tomlinson's baby boy, Freddie.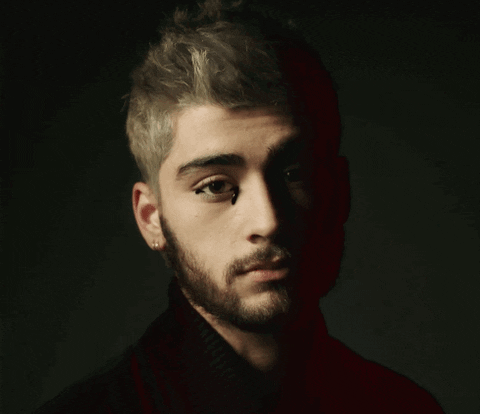 Unsurprisingly, #Pillowtalk took Twitter by storm, with fans going CRAZY over the epic tune and hot video.
I thought I heard an angel, but then I realized it was just Zayn Malik #pillowtalk

— Natalie-Tasha (@NatalieeTashaa) January 29, 2016
#PillowTalk Where can I buy a Zayn? pic.twitter.com/pw3QO1sws4

— EstelleJones (@Estellebabeyy) January 29, 2016
THAT VIDEO! THAT V I D E O!!! V I D E O @zaynmalik #PillowTalk @GiGiHadid #GOALS

— Amelia Saleta (@ASaleta) January 29, 2016
The whole fandom right now: #PillowTalk pic.twitter.com/iPR3OymxkA

— ℒouis (@Tomlinfer_x) January 29, 2016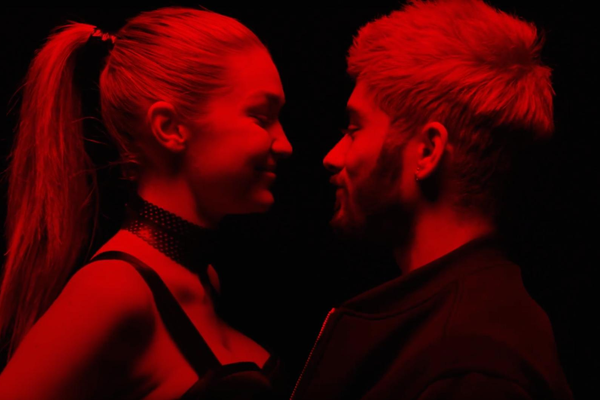 Like all the BIGGEST revelations these days, Zayn took to his Twitter account to announce the new single...
January 24, 2016
Talking to The Sunday Times last month, he revealed that it was all about sex, where he sings about being "so pure, so dirty and raw".
He even added, "Everybody has sex, and it's something people want hear about. It's part of everybody's life, a very BIG part of life! And you don't want to sweep it under the carpet. It has to be talked about."
Zayn left One Direction on the 25th March 2015 which means the peroxide hunk has been working on his music for a whole ten months, seriously, we can't wait to see what he serves up!
In an interview with The Sunday Times Culture, the star was asked whether he'd had any contact with his former 1D bandmatest Harry Styles, Liam Payne, Niall Horan or Louis Tomlinson. But he replied, "I got an email' however followed up with "I don't even wanna say names."
So be sure to keep your eyes peeled next Friday as we'll ALL be able to get our hands on the first ever solo track from an original member of One Direction!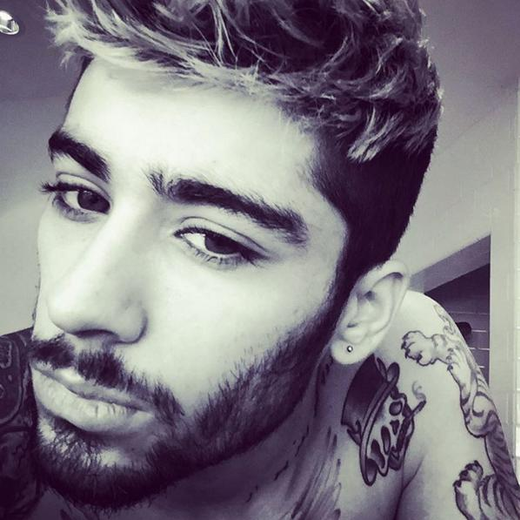 You may also like...