WATCH: When Shawn Mendes Surprised A Fan Backstage At #CapitalSTB, Wembley's Hearts Just Melted!
10 June 2017, 20:25 | Updated: 1 May 2018, 08:15
No. We're not crying. YOU ARE.
After putting on the world's BIGGEST party, you can excuse some of us backstage for being a little emotional. But when Shawn Mendes made a fan's dreams come true, well... dhuifs9u283eh.
Sorry. We fell on our keyboard crying as we typed that.
> WATCH: One Fan Wanted A Shout-Out From Liam Payne, So He Does It... On The Actual #CapitalSTB Stage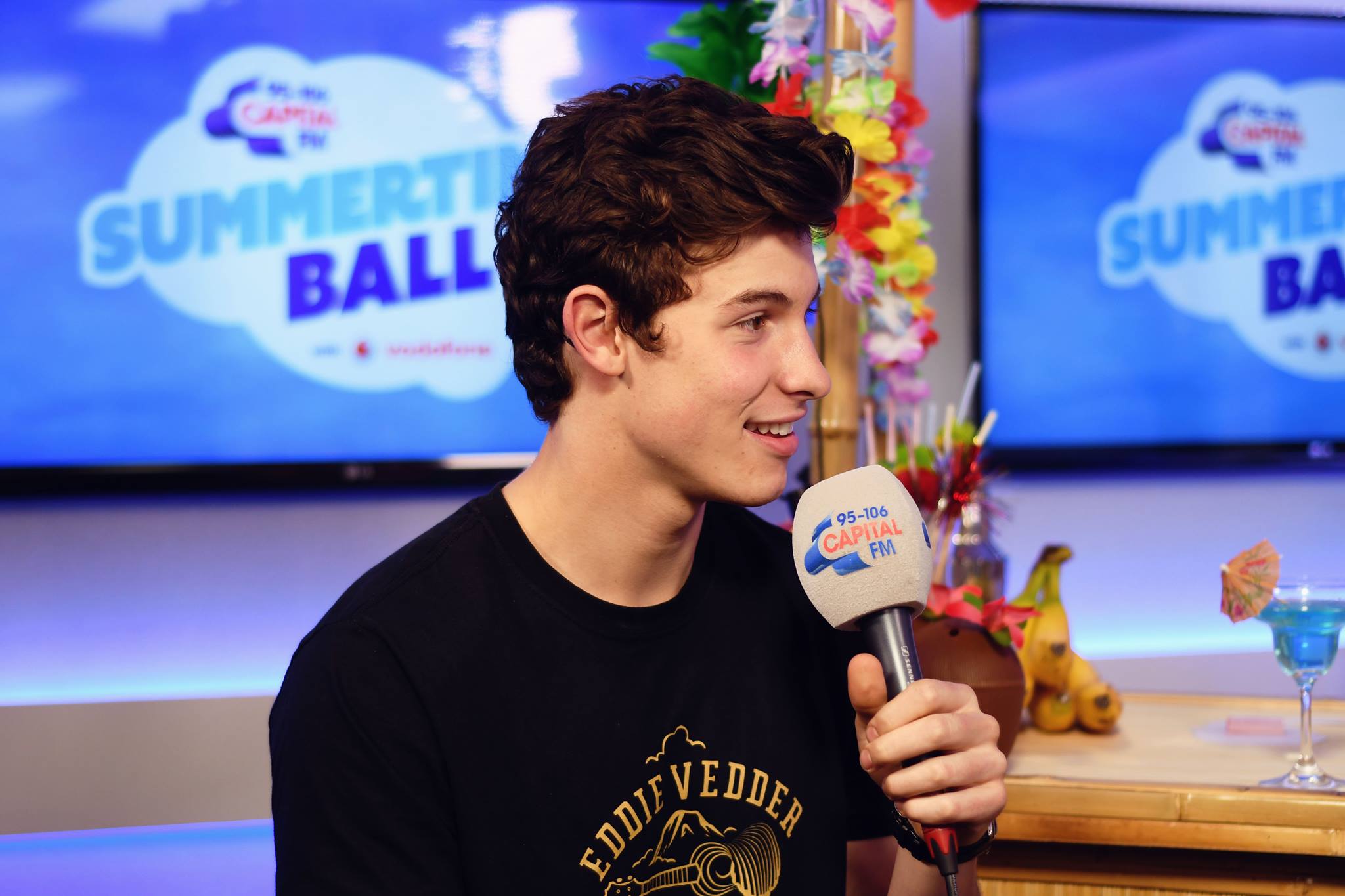 Roman Kemp has had a tendency to make dreams come true in a piece he calls his Capital Firsts, and this one was hella special.
One fan, Jodie, thought she was just going to have a tour backstage at Wembley Stadium; to have a look at the dressing rooms, and to check out the stage.
She did not expect Roman Kemp to take her into the studio, and for her absolute fave 'Stitches' singer to jump out on her and embrace her. That's not a bad Saturday, is it?
> Whatever You Do, Don't Miss A Single Second Of The #CapitalSTB, By Downloading Our App Now!
Just when you thought you couldn't get enough of Shawn, we got him to do a few dares for us. In the weirdest session of 21 Dares we've ever played, he not only showed us that he has Bryan Adams' number, but also a photo with Skip 'Chained To The Rhythm' Marley.
We don't even blame you for swearing, Shawn, because that's pretty dope!
Now that Shawn's performed at #CapitalSTB, let's just throwback to his adorable, excitable face before his set...